In the Reveal office, if we're not eating chocolate, we're talking about it. Or buying it for presents. Or receiving it as presents.
In other words, we're quite obsessed!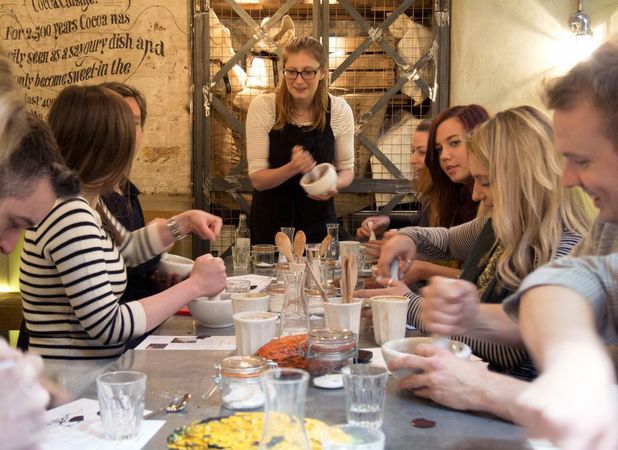 So imagine how excited we were when we heard about
Hotel Chocolat's
new School of Chocolate.
Taking place in the Cocoa Vaults of their London shop, their "bean to bar" class was one lesson we were only too willing to attend - and yes, it's just as fun as it sounds.
As we sipped prosecco (yes, chocolate and bubbles - it really was the best afternoon ever!), we tasted both the inner and outer parts of the cocoa bean and learnt just how versatile it can be.
Hotel Chocolat let nothing go to waste and actually use the nib in savoury dishes in their restaurant
Rabot 1745
. We even tasted the pulp in a bellini!
Our expert chocolatier explained how the beans are grown on their cocoa plantation in St Lucia - you can even go there for a "tree to bar experience" but sadly, that was a bit out of our price range - and then transformed into chocolate here in Britain.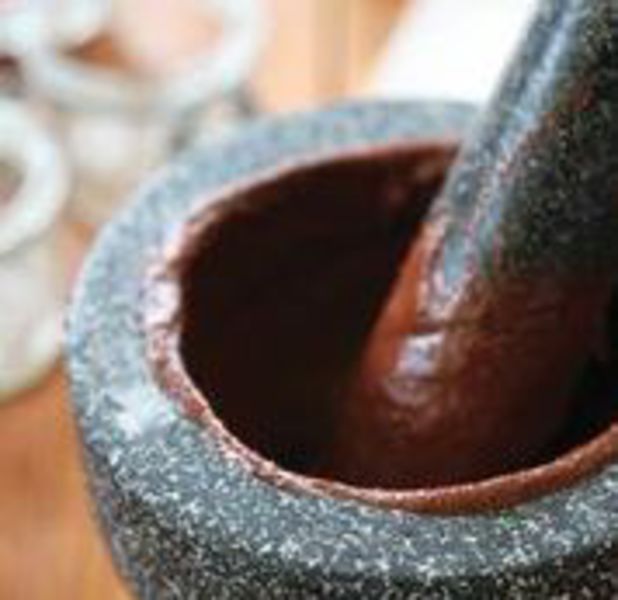 But it wasn't all sitting around, listening. Before long, we were handed a pestle and mortar and told to really give it some elbow grease. We mushed up the nibs, then added sugar and cocoa butter.
By the time our delicious, gooey mixture was ready to be poured into the moulds, we'd worked up quite a sweat. But luckily it only took 10 minutes for the three bars to set and they were so delicious, they didn't last for much longer after that!
So we think we may have found the only thing better than eating chocolate -
making
it!
Reveal is now on Google Plus! Join us here for the latest pictures, fashion and celebrity news!