This trio were facing death sentences until their brothers and sisters stepped in…"My little sister came to my rescue"Katie Buckley, 20, and her sister Ginny, 15, are from Preston, Lancs
"Growing up, my sisters Sam, now 23, Charlotte, 18, Ginny, 15, and I were inseparable. Sam was caring, Charlotte a perfectionist. Ginny was a tough cookie – if she fell over, she'd get straight back up.
Aged 15, everything changed. I was suffering from swollen glands, bleeding gums, ulcers and cold shivers. In June 2009, I was diagnosed with a rare variant of blood cancer called acute myeloid leukaemia.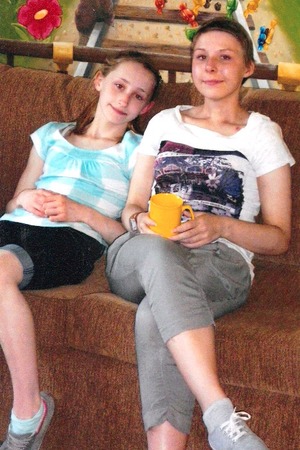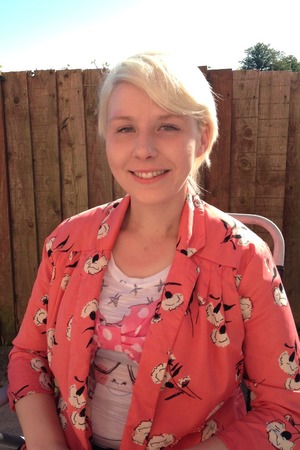 Fear consumed me as I began chemotherapy. After each cycle, I needed a lumbar puncture. Despite being under general anaesthetic, it was agony. It was a pain I wouldn't wish on my worst enemy.
Ginny would hold my hand, lost for words. She was only 10.
Thankfully, five months later, I was in remission. But a year on, the cancer returned – and this time it was worse.
'You need a bone marrow transplant,' the doctor said. 'If we don't find a match in six weeks, the leukaemia will spread to your spine and brain.'
He explained we could test family members. My parents would only be a 50 per cent match, so it fell to my sisters.
They all offered to be tested and, although I was humbled, I knew what it entailed. If one of my sisters was a match, she'd need 11 lumbar punctures in one go.
Charlotte and Sam were older, I could cope with them being donors, but not Ginny. She was a child. Heartbreakingly, she was a perfect match. She wasn't fazed though, I couldn't believe how brave she was.
It took 10 days of intensive treatment to wipe out my bone marrow. Meanwhile, Ginny had hers removed. She never complained, despite the incredible pain.
I spent six weeks in isolation at the Royal Manchester Children's Hospital but finally, the transfusion was successful.
Ginny had saved my life. She's my littlest sister with the biggest heart."
"Our daughter saved her brother's life"
Helen and Andrew Till are parents to Lexie, 10, and Drew, three, from Ellesmere Port, Cheshire
"When our 10-year-old daughter Lexie offered to donate bone marrow to her younger brother, my husband Andrew and I weren't surprised.
Despite a seven-year age gap, Lexie had adored Drew from the moment he was born, doing anything to make him laugh and sharing her toys from the start.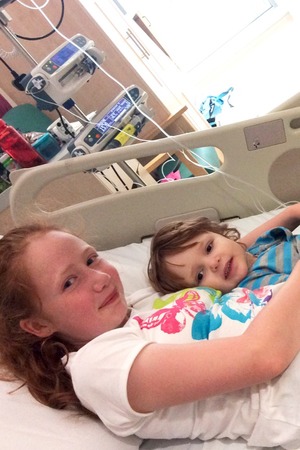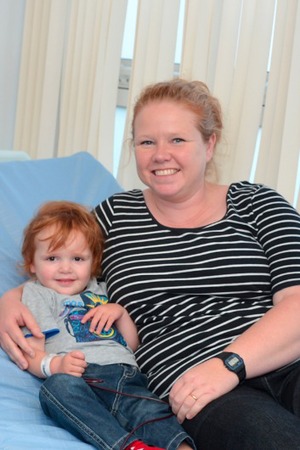 And they were probably made even closer by the fact that Drew has always been ill. Doctors had noticed immediately our son was unresponsive and cold but it wasn't until he was four months old that they diagnosed Diamond-Blackfan anaemia, a rare genetic condition that causes his body to produce few red blood cells.
At first, doctors managed his condition with regular blood transfusions but soon the amount of iron that built up in his body became lethal and we were told he needed a bone marrow transplant.
Although we were all tested, Lexie was the best match. We told her she didn't have to go ahead but she was determined, excited even, to save her brother's life.
'I want Drew to get better, Mummy. I want to have the operation to give him a nice life,' she told us.
After being assessed by psychologists, Lexie was allowed to go ahead.
Watching her being put under anaesthetic and taken down to theatre left my emotions swirling.
Yes, I was ecstatic that my son had the chance of getting better, but putting my healthy daughter through an operation she didn't need went against every maternal instinct in me.
But it all went well and, from the minute she woke up, Lexie wanted to be by Drew's side. As he received her bone marrow via a drip that afternoon, she was there.
Although Drew is still in hospital, there's every sign the donation was a success and that he'll be able to live a long, healthy life. That's all thanks to Lexie.
We couldn't be prouder parents."
"My twin gave me her kidney"Toni Robinson and her identical twin Sam, 23, are from Sheffield
"Discovering I had kidney failure was terrifying. When I was 17 I felt unwell and went to sleep it off. The next morning, I was throwing up and couldn't even drink water.
When my lips turned blue, my mum called an ambulance. Tests showed my right kidney had shrivelled to the size of a pea and wasn't working.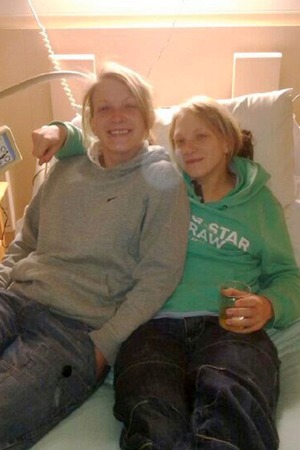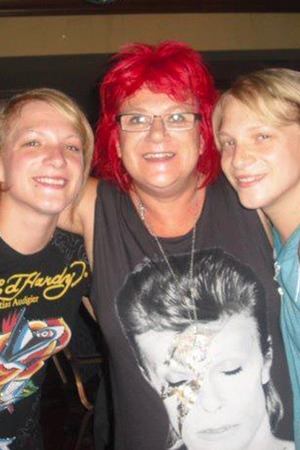 Like my twin sister Sam, I was supposed to be out enjoying myself, but I was stuck in bed, receiving treatment. I was warned it was only a temporary solution and told that I'd need a transplant at some point.
When that day arrived a year later, Sam instantly said, "You can have one of mine."
At first, I couldn't bear the thought of her going through the painful operation, so I refused and was put on the donor list. But when no match came up, doctors told me I had no choice. I had to accept Sam's offer.
Before we could go ahead, we faced a year of tests and Sam had an interview to ensure I wasn't forcing her into donating.
Finally, on 13 December 2012, Sam and I sat in the hospital waiting to have our operations – Sam first, then me.
The surgery went without complications and the kidney was such a close match I didn't need anti-rejection drugs.
Now I'm completely healthy and can't thank my sister enough. She knows how much I appreciate her. Cheers, Sam!"