Cassie Fearnley became a victim of 'revenge porn' when a jealous ex-partner posted erotic images of her online
When Cassie Fearnley walks down the street, she's convinced people are staring. Filled with shame, she walks faster to get away from the prying eyes.
The 23-year-old from Essex is just one of many who have become victims of 'revenge porn', after intimate pictures of her were plastered all over the internet by her jealous ex-partner. A recent study showed one in 10 had threatened to expose risqué photos of their ex online, and 90 per cent of victims are women.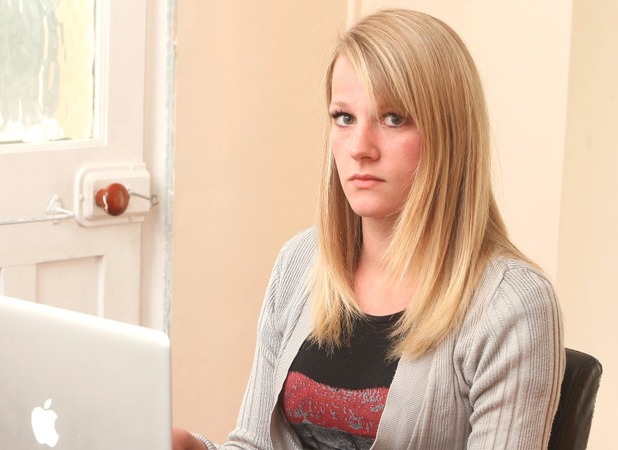 Like Lauren Goodger, Cassie understands all too well the devastating effect this crime has on women.
"It's the ultimate betrayal," says Cassie. "Now, if I catch a stranger looking at me, I panic, wondering if they've seen me online. I've no idea how many people have seen those private pictures. Lauren said she feels like she has no control over the situation and I totally understand that."
James Aldous, now 24, was the last person Cassie thought would hurt and humiliate her in such a public way. He'd been her first love since they met at college aged 17. Within months they'd moved in together and two years later they were thrilled when their daughter was born.
"Things were great with James," Cassie remembers. "He was very affectionate and loving and worked hard as a chef. Though I'd studied hospitality management, I followed his footsteps into catering and we worked long shifts.
"When we had a rare moment to ourselves, we often took sexy snaps. Sometimes I was topless, other times wearing lingerie. They were erotic – and just for us. They were never meant to be seen by anyone else.
"I trusted James completely. This wasn't some one-night stand. He was my partner of five years, the father of my child."
But in 2012, cracks appeared in their relationship when Cassie returned to college.
"James began to get jealous of my new circle of friends and became convinced I was cheating on him. He accused me of being selfish for wanting to follow my dreams. After months of trying to make it work, I had no choice but to tell him it was over," she says.
That October, James moved out but was still a big part of their daughter's life.
"When I started dating someone, I told James straight away. I didn't want him to hear about it from anyone else. But he didn't take it well and started sending me angry messages."
As Cassie tried to keep the peace with her ex, things were going well with her new boyfriend and the pair indulged in a few naughty snaps in the bedroom. "It was exciting and sexy," she says.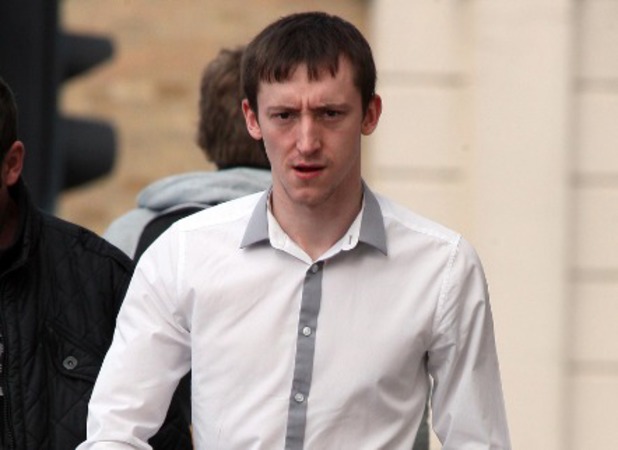 Over the coming weeks, Cassie began to notice odd things happening around her house: "I like everything in its place but random things had been moved. I thought I was going mad."
Then, in February 2013, the young mum got a call to say an old school pal had received a picture of her – naked.
"I didn't believe it at first," says Cassie. "But he convinced me, and my immediate thought was that it must be one of the pictures I'd taken with James. I was shaking, crying uncontrollably."
But there was worse to come. When the friend forwarded the picture to Cassie, she realised it was one of the recent photos she'd taken with her new boyfriend.
Distraught, Cassie confronted her ex, who confessed to taking the spare house keys from his mother and uploading the photos from her laptop.
Her mind reeling, Cassie went home and googled her name. To her utter horror, she discovered image after image of herself in erotic poses on on X-rated and social networking sites.
"It was disgusting. He'd written profiles saying I was into all sorts.I felt completely violated. But I didn't know what to do. I didn't think it was something the police could help with."
For the next week, Cassie and her new partner struggled to cope. Finally, she decided to make the call: "The police sent several officers around and took my statement. When I realised they were taking it seriously, I was relieved. They said the main problem was what to classify the crime as."
In this case, they were able to charge James with harassment and he received an 18-week suspended prison sentence.
"I had mixed emotions over James' sentence. On one hand I didn't want my daughter's father to go to jail but, on the other hand, he got off lightly, while I'm still living with what he did.
"I managed to get some of the images removed, but for all I know there are still thousands out there. I've suffered with depression and my relationship was lucky to survive all this.
"The law needs to be amended so more can be done to prosecute people. 'Revenge porn' ruins lives, and those who do it should be made to pay the price."
What if it happens to you?
A report released by the House of Lords last week said the current communications and harassment laws go far enough to deal with social media offences.
But Heather Robertson from Ban Revenge Porn is calling for a new law to deal with it as a sex crime. If you become a victim, Heather says: 'Firstly, try not to panic. There are things you can do.'
1 Report it to your local police or to the Internet Watch Foundation (iwf.org.uk).
2 Preserve the evidence with screen grabs, printouts and web links.
3 Set up a Google alert so you know if your photos appear on a new site.
4 Put together a DMCA notice to get your images taken down. Find a template for this at
banrevengeporn.com
5 This can be an isolating experience, so make sure you talk to someone about it.
For help and support, contact Women's Aid on 0808 2000 247 and Victim Support on 0845 30 30 900.