Richard Norris lost most of his face when he accidentally shot himself, but a pioneering transplant two years ago has given him a second chance
Richard Norris hit the headlines in 2012 after he was the subject of the world's most extensive face transplant. For the previous 12 years, he'd lived as a hermit after being horrendously disfigured by an accident with a shotgun. But, after what has been described as the most ambitious surgery of its kind, he has been given a new face – and a new lease of life.
And now, two years on, far from shying away from the crowds, Richard is gracing the cover of America's GQ magazine.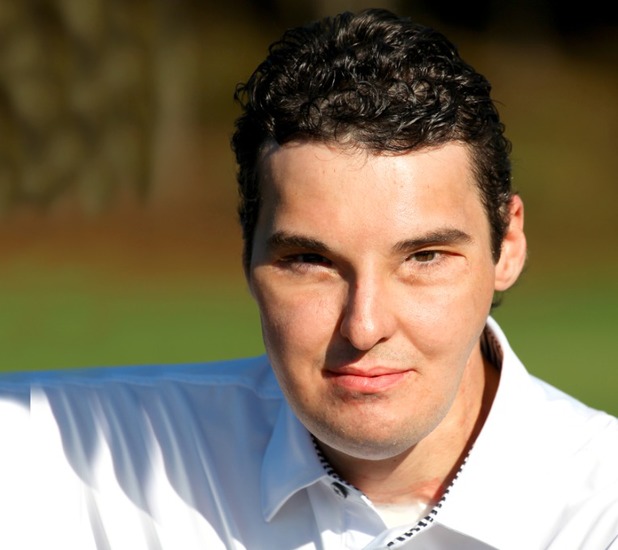 The 39-year-old American shot himself in the face when he was just 22. Before that, he was a classically good-looking man, with a strong jaw and dark brown eyes. Afterwards, he was unrecognisable.
Neither him nor his mum, who was just three feet away at the time, can remember exactly how the accident happened other than that they were in their living room.
But what was beyond dispute was that Richard's nose, cheekbones, lips, teeth and jaw were blown off, showering his mum in bits of flesh and ending the life he'd known.
Devastated by his deformed appearance, Richard moved to a remote mountaintop in Virginia with his parents and avoided people as much as he could. They covered all the mirrors in the house and he stayed in his room for most of the day.
On the rare occasions he did leave the house, he wore a black mask and even then, he couldn't escape the public's reaction. 'I was surprised more people didn't walk into telephone poles or break their necks staring at me,' he remembers.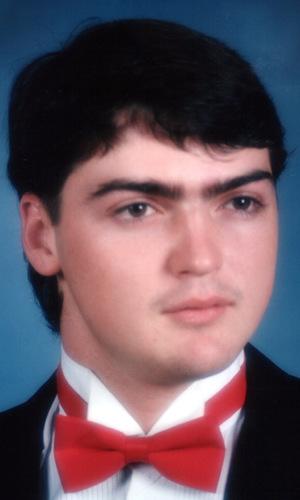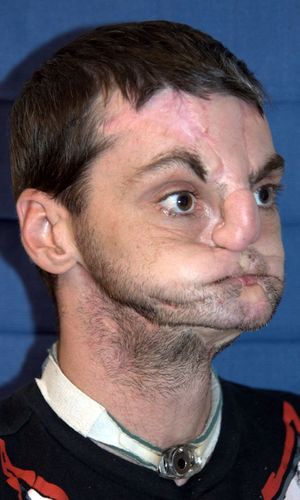 But things turned around when his mum got in touch with Eduardo Rodriguez, a reconstructive facial surgeon in Baltimore. After numerous skin grafts and operations, Dr Rodriguez decided to carry out a face transplant.
Although similar operations had taken place since 2005, most of them had been partial reconstructions. This would be a complete replacement.
The risks were huge. Richard could have died in theatre or in the days and weeks after the surgery if his body rejected his new face.
But Richard consented and on 19 March 2012, the surgeon and his team worked for 36 hours straight, painstakingly attaching the face of a 21-year-old man who'd been killed while crossing the road.
The results went far beyond anything Richard could have hoped for.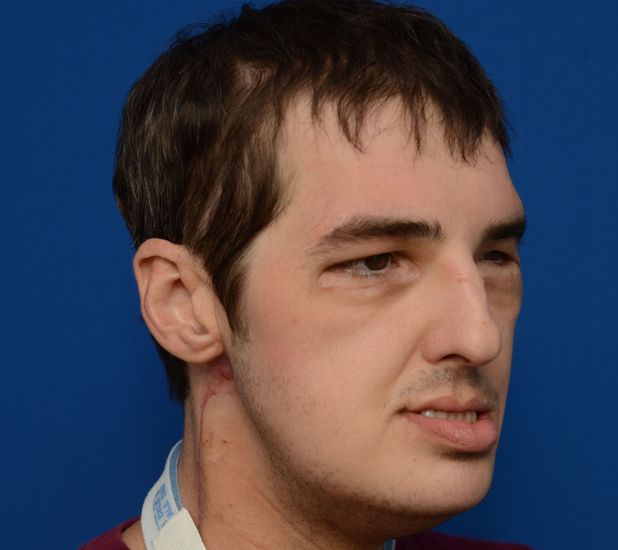 "Now there's no one paying attention," he says. "Unless they know me personally, they don't know I am a face transplant patient. That right there is the goal we had."
And it's not just Richard who will benefit from this medical advance – he and Dr Rodriguez hope it will help disfigured soldiers, preventing them from years of skin grafts and reconstructive operations.
Dr Rodriguez says: "He always thought about helping wounded warriors and providing hope. He really is a remarkable man."
Although Richard's new face involves a lot of upkeep – he has to take medication daily, be extremely careful of his health and isn't allowed to drink or smoke – Richard is now attending college and has a girlfriend, a woman who wrote to him after his transplant.
His life, in other words, is returning to normal, but to him it is nothing less than extraordinary: "A drop of hope can create an ocean," he says. "But a bucket of faith can create an entire world."