Alex Lanchester couldn't wait to marry the love of her life – but he was willing to go to any length to get out of the wedding...
Though she'd never imagined she'd get married so young, 23-year-old Alex Lanchester didn't have a single doubt. The dress, the flowers and the venue were arranged and she couldn't wait to become Tucker Blandford's wife.
But just five months before their wedding day, Alex received a call to say her fiancé had died in a car crash. Alex was devastated but her pain turned to anger when she discovered Tucker, also 23, had faked his own death to get out of marrying her.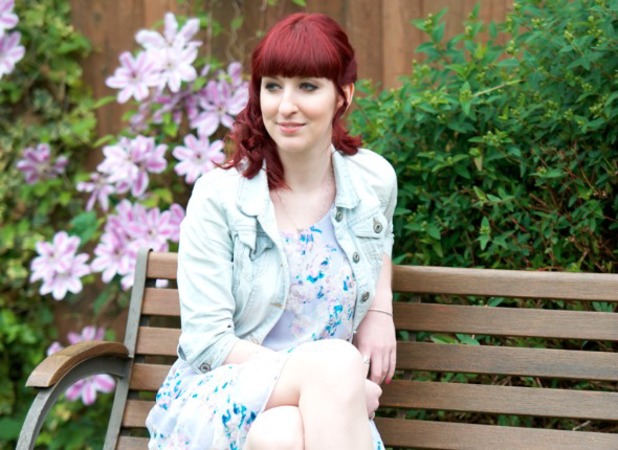 "I'm just glad that man is out of my life for good now," says Alex, from the West Midlands. "He promised me the world, then broke my heart."
When Alex moved to Connecticut, in the States, in July 2012 for a year as part of her international business degree, love was the last thing on her mind. But at her induction for a job as a campus technician, she made an impression on one of her colleagues.
"We each had to say something about ourselves," remembers Alex. "I said I was really into cars – I've been brought up around them. A guy I hadn't met before said, 'Oh God, I think I'm in love!' and we all laughed. That was my introduction to Tucker."
A week later, fellow car-lover Tucker lent Alex his jacket when she was cold at work. When she sent a text to thank him, they got chatting.
"He asked me out to the cinema. I'd really started to fancy him – he was kind, caring and made me laugh.
"We kissed on our first date and were inseparable after that. He met me before, between and after classes, took me for pancakes every Sunday and introduced me to his parents after just two weeks."
Over the next six months, Tucker showed Alex how much he loved her.
"He'd surprise me with things like stuffed toys and a vintage necklace. On Valentine's Day, he found a store that sold British chocolate and bought me a load of Double Deckers, my favourite.
"And on the 10th of every month, we had a special date night, to celebrate the anniversary of Tucker asking me to be his girlfriend on 10 October."
As Alex's leaving day of 11 June 2013 approached, the young couple dreaded being separated. But on her last day, Tucker had a surprise.
"All day, I'd been crying," says Alex. "We'd arranged for Tucker to visit in August but that felt like a lifetime away.
"Just before we were due to leave for the airport, he told me how much he loved me and then asked, 'Will you marry me?' I was stunned – and thrilled! I didn't hesitate to say yes."
Alex left with Tucker's promise that he'd buy her a ring when he could afford it, and when she got home she made a spreadsheet of when they could see each other.
In the run-up to his visit, Alex busied herself with wedding research. But then Tucker called – he wasn't coming.
"I was crushed," says Alex. "Tucker had been arrested for taking alcohol to a party where there were underage people. He had to appear in court instead of seeing me."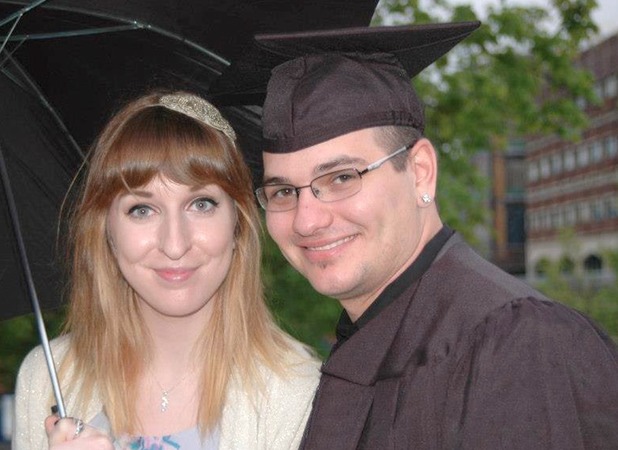 He promised to see her at Christmas. "I love you, Mrs Blandford," Tucker teased. "Why don't you start planning our big day?"
Alex found a gorgeous dress within her tight budget – a fitted bodice and flared ruffle skirt, for just £100 on eBay. She made a guest list and found the perfect venue – a church and hotel on the university campus where they met.
"Tucker loved the idea. We set the date for 15 August 2014. He booked the venue, paid the deposit and he found floristry students who'd do the flowers for half price. He even sent me pictures of place settings. Everything was falling into place."
At Christmas, the reunion was dashed once again when Tucker's grandfather fell ill and the couple had to reschedule for the end of March. But on 19 March, everything came crashing down.
"I got a call from a man saying he was Tucker's dad and he had bad news. But it didn't sound like him. It sounded just like Tucker. Then he said: 'It's about Tucker. I'm afraid he's been hit by a car… he's dead' and the line cut out."
Stunned and distraught, Alex immediately called Tucker's mum. But then things became even more confusing.
"She said Tucker was absolutely fine – but she also thought we'd split up. She knew nothing about the wedding."
As Alex's anguish turned to anger, she tried calling Tucker but there was no answer. Then she made a few more calls. The airline had no record of his flight for 28 March and the wedding venue didn't have their booking.
"It had all been a sham," says Alex. "A friend came over and I cried for hours."
Though the pair never spoke again, Tucker texted to say he was sorry.
"I don't think I'll ever forgive him," says Alex. "To pretend to be dead to get out of marrying me is just gutless. If he loved me, how could he do such a thing?
"He's paid back half of the £700 he owes me and still messages saying he wishes he could put it right. But I'm not interested.
"I'm going travelling now and want to put this behind me. It will be a long time before I can trust anyone again."
Tucker says: "There's not much to say. I know I shouldn't have told her I was dead but I didn't know what else to do. I'm a terrible person. Alex is an amazing girl but I got scared and wanted to get out of the relationship."
By Paisley Gilmour and Su Karney