Lookalike Jessica Villafane, 19, is such a dead ringer for Miley Cyrus that people always mistake her for the controversial pop star...
Walking down the street in her local town, heads turn to watch Jessica Villafane. With her spiky platinum crop and cute pixie features, it's hard to 'twerk' out if this American teen is the real Miley Cyrus.
Any cases of mistaken identity can be easily forgiven. In her tight T-shirt, thigh-skimming hotpants and bright red lipstick, the resemblance is uncanny. So it's not surprising that 19-year-old Jessica has been impersonating Miley Cyrus from the age of 11, ever since TV show Hannah Montana hit our screens in 2006.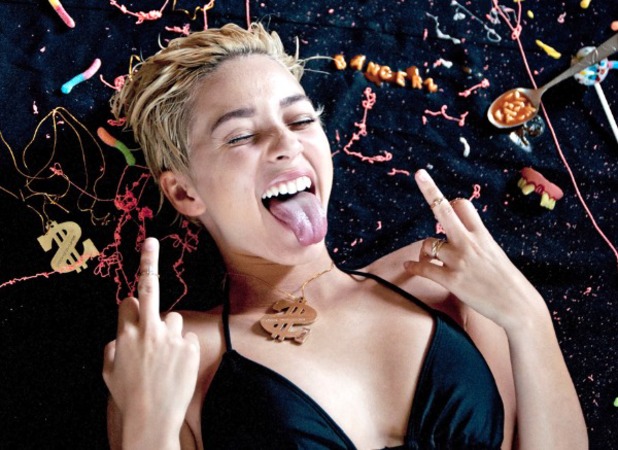 "My obsession with Miley began when I first saw the show," says the pretty teen from Florida, USA. "I never missed an episode. I loved her so much, I even dressed up as her for Halloween. That was when I first became hooked on her look and started dressing like her all the time.
"When I left the house, I could hear bystanders whispering, questioning whether I really was Miley. It always made me laugh so I carried on impersonating her at every opportunity."
The self-confessed super-fan spent hours in front of the mirror, perfecting the Disney star's mannerisms, and even performed as her idol in a school talent show when she was 13.
"I don't think any of the younger kids at school realised the difference, because they asked me to sign autographs and were gushing about meeting Hannah Montana," remembers Jessica. "It was surreal. I felt like I was a real star."
Her obsession with the singer grew and she listened to her music every day, mastering her singing voice and southern American accent.
In 2008, Jessica finally decided to send some photographs to a lookalike agency, who immediately signed her up as an official Miley impersonator. Since then, she's been hired to perform all over the world, belting out songs and giving booty-shaking performances. She earns anything from £250 to £2,000 for an appearance.
"I do a lot of birthday parties or meet- and-greets. I even memorise all Miley's big performances so I can recreate them on stage," Jessica explains. "I have so much fun, getting paid is just a bonus."
When Miley abandoned her squeaky clean, girl-next-door image for a raunchier persona, her double wasn't fazed. In fact, despite the barrage of abuse Miley has received for her sexy stage antics and pro-drugs messages, Jessica insists she prefers Miley's controversial character.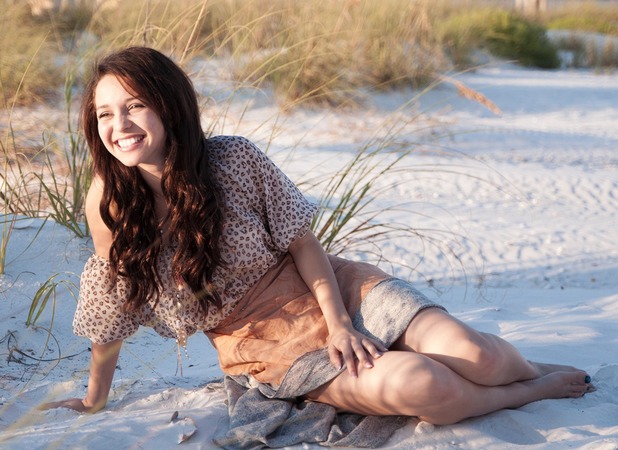 "I love how confident she is, she doesn't care what people think of her and that's so inspiring. Young girls need a good role model and I think she's perfect. She's not pretending to be someone she's not, and I admire her for that," she says.
"Miley is an adult now. A lot of people still think she's Hannah Montana, the Disney star. She's not. She's Miley Cyrus, the pop star.
"I don't think she's a bad influence. People who criticise her are just jealous."
Jessica – who even has the same tattoos as Miley – recently fooled paparazzi and a celebrity American DJ into thinking she was the real deal after she gatecrashed the Christmas 2013 Kiss FM Jingle Ball.
"I went to the party as a joke, but then the DJ announced over the microphone that he'd just seen Miley walk past. He really thought I was her. It was such a rush," she says.
"When he spoke to me, he realised I was just an impersonator but he told me I was an incredible lookalike. I was so flattered."
Just two weeks later, Jessica received a phone call from Miley's promotions manager and was invited to work as an official lookalike for the racy starlet on her Bangerz tour in Florida, signing memorabilia and meeting fans.
Unable to believe her luck, Jessica spent £200 transforming her long brown tresses into a peroxide blonde crop and on the day, she drew crowds of over 3,000 Miley fans.
"The line stretched over a mile long,' says Jessica. 'I was signing autographs for little girls who were screaming in excitement, thinking I was her. It was such an honour."
Jessica, who lives at home with mum Johana, 39, dad Enrique, 42, and brother Henry, 16, now invests £150 in every Miley outfit, spending up to two months recreating her eye-popping stage costumes.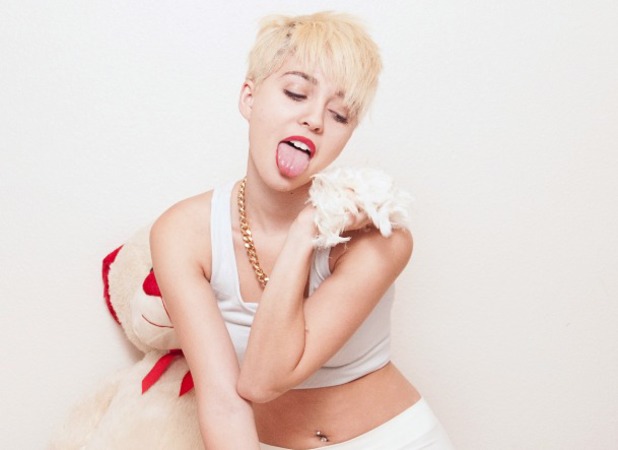 Now, strangers mob her in the street, sneaking pictures of her on their mobile phones, pestering her for autographs and refusing to believe she isn't Miley herself.
In fact, while Jessica was at a music festival in March, she had to hide in her car as crowds gathered, desperate for a glimpse of the Wrecking Ball star.
"It was crazy. People were swarming round the car, trying to take pictures of me. It was a little scary, but exciting to experience what life is like in the limelight."
And Jessica's biggest fan is boyfriend Shane, 19, who loves dating a Miley match.
"She's his celebrity crush, which isn't really surprising, as we look so similar," she says. "He thinks it's great and is always joking that he loves dating a 'celebrity'."
Jessica also gets lots of requests from bachelor parties, offering thousands of pounds for her to perform as a Miley Cyrus stripper, but she turns them down.
"I won't go that far. Miley has a risqué reputation but I don't want to devalue her. Besides, my parents definitely wouldn't approve!"
By Chelsea Heatley