Would you class yourself as bit of a Masterchef? Or perhaps you think you're the next Gordon Ramsey?
Well, you're probably not - or if you are, you're in the minority! Because, according to a recent survey, us Brits can only rustle up a grand total of seven meals.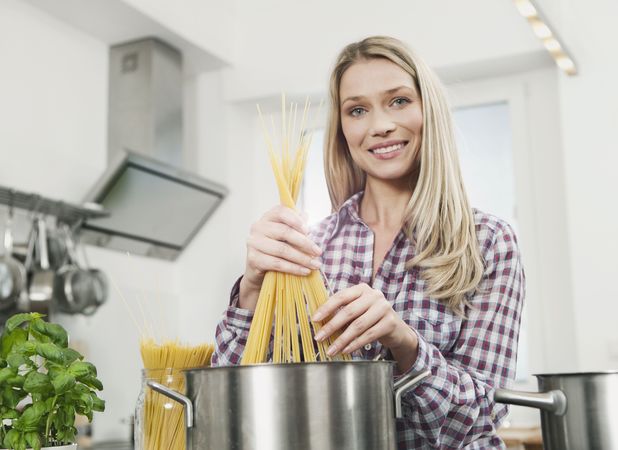 The poll, commissioned by Old Jamaica Ginger Beer, discovered that a whopping sixty percent of Brits stay safe when it comes to cooking and stick to a handful of meals.
In fact, a quarter of adults serve up the same meal on the same day religiously every week. Tedious or what!
Good ol' spag bol is the most frequently prepared meal, closely followed by dishes like chilli con carne, pork chops and casserole.
And a fifth of the participants said that if they had nothing planned in advance, they'd end up having a frozen pizza or egg and chips.
A spokesperson said: "Eating the same meals week after week doesn't sound very appealing. But it's easy to see how we become stuck in a rut."
Maybe it's time to dust off our recipe books, pick up our pinnys and spend some serious time in the kitchen!
By Lauren Sanderson
Reveal is now on Google Plus! Join us here for the latest pictures, fashion and celebrity news!