After losing all her hair, Rachel Gilbey is ready to reveal the girl beneath the wig...
Rachel Gilbey has a message to share: beauty's based on more than looks.
It's something the 21-year-old's learned the hard way, after being diagnosed with Crohn's disease and losing all her hair.
In a brave step, the events management student from Essex is removing her wig to challenge our perceptions.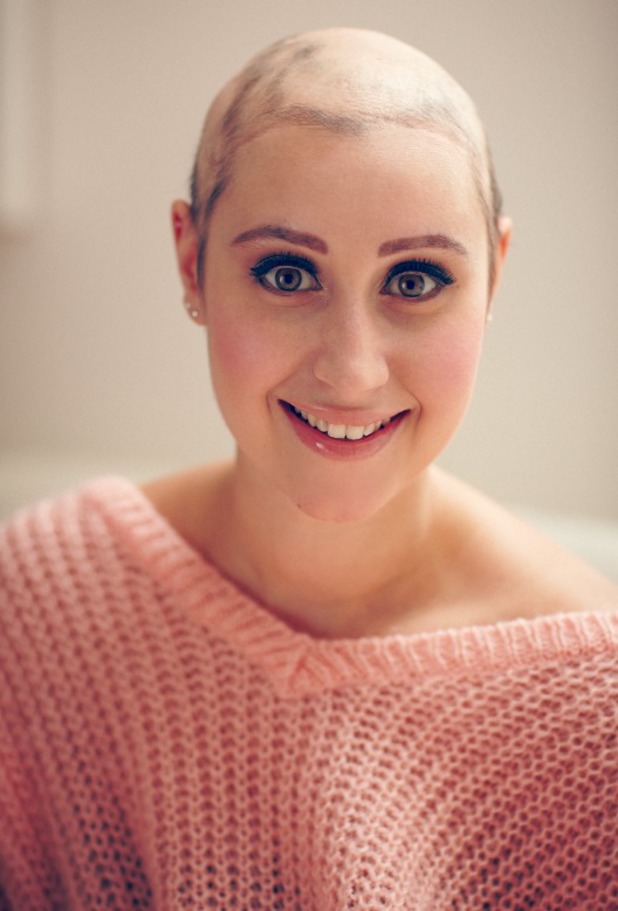 "When my hair fell out, I was devastated. I felt I'd lost my identity and didn't want anyone to see me that way. It took a long time for me to come to terms with it," says Rachel.
"I've realised many people feel pressure to look a certain way and I want them to know they're not alone. I'm ready to show I've learned to accept I'm beautiful with hair or not."
Rachel was 18 when she was diagnosed with Crohn's in September 2013, after suffering cramps and loss of appetite. An MRI scan showed 20cm of severely diseased bowel, which had to be removed in a major operation. The teen spent five weeks in hospital, needing countless blood transfusions.
"It changed my life. I was suddenly so weak I needed a wheelchair. I lost two-and-a-half stone and my parents moved my bed downstairs, where I spent six weeks recovering."
No sooner had Rachel started to feel better than her condition flared up. She was forced to give up uni. Doctors prescribed various medications but nothing brought relief, until, in May 2012, they tried a course of strong toxic infusions administered by drip. "Gradually, I began to feel better," says Rachel.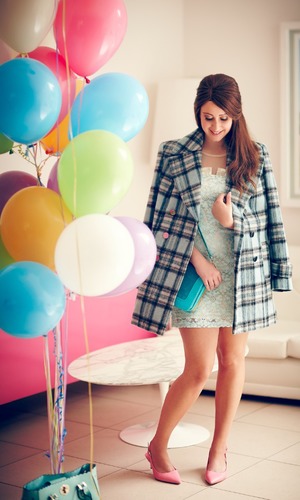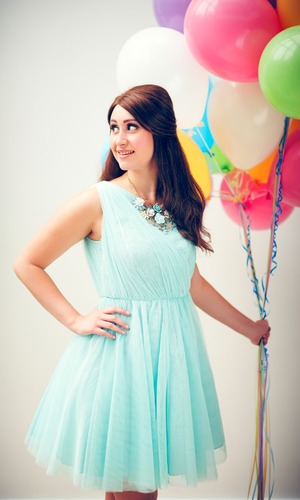 But in September, her hair began to fall out: "It happened all of a sudden. One minute I had shoulder-length, dark brown hair and the next it was coming out in clumps every time I brushed or washed it.
"My doctor suggested I stop the infusions in case they were the cause. But for the first time in ages, I wasn't in pain. I couldn't risk going backwards.
"Within two weeks, every hair was gone. A week later, my eyebrows and lashes too. I cried when I looked in the mirror and didn't see me. Not only was I bald, but the thick, long lashes that framed my eyes – that people always commented on – were missing too. It was like my identity had been erased.'
For the next two months, Rachel rarely left the house. In November, she got her first wig, the cut based on a picture of her own hair. With false lashes and pencilled eyebrows, her confidence grew: "I got another wig, a short red one and a blonde one. I had an opportunity to experiment and reinvent. It was good fun."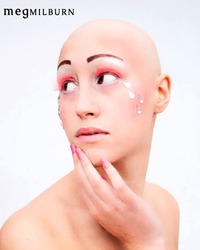 With her wigs becoming a talking point, Rachel asked her friend Megan Milburn, 21, to take some artistic shots of her – completely bald.
Originally, I wanted one photo I could show people. But Megan took so many striking images, I realised we could do more."
Rachel shared them online and was soon making an impact. "So far we've raised £1,000 for Crohn's and Colitis UK," she says.
"We want to challenge perceptions. We all have an identity and it's not just based on physical appearance. Different can be beautiful too."
By Tracy Gayton and Su Karney
For info on Crohn's, visit crohnsandcolitis.org.uk