Forget screaming children and cramped seats – one group of plane passengers had the real flight from hell after a 48-year-old woman started attacking cabin crew with her prosthetic leg.
They even had to be diverted to London so the woman could be arrested.
It all started when the unnamed woman demanded cigarettes and a parachute on the plane, which was going from Tunisia to Edinburgh.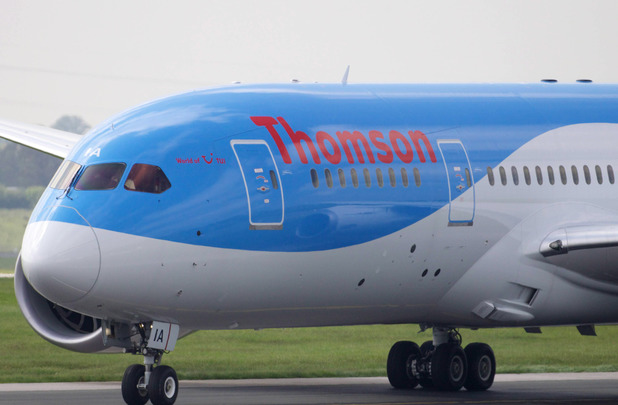 After crew asked her to quieten down, things got worse, as the 48-year-old attacked a young girl sitting next to her, before whipping off her false leg and swinging it at a stewardess.
The pilot quickly landed the jet at Gatwick, while crew on the Thomson flight restrained the unemployed passenger and kept her in handcuffs.
Police then escorted the disruptive woman off the plane, while passengers lightened the mood with a humorous rendition of the 'Hokey Cokey'.
John Smith, 48, was on the flight and told
The Mirror
: "She slapped a young girl and then attacked the cabin crew with her prosthetic leg. They took it off her, but she started kicking them with her good leg.
"It sounds funny but it was not a laughing matter at the time. It was pretty shocking. A lot of people were upset, especially those with children."
Other passengers saw that the woman had been involved in a row at the Tunisian resort, which had escalated on the bus to the airport.
Originally due to land back in Edinburgh at 11.30pm, the holidaymakers didn't reach their destination until 2.30am.
Reveal is now on Google Plus! Join us here for the latest pictures, fashion and celebrity news!