Getting stuck in a traffic jam is never nice, but one mum was worried about far more than just being late home.
Shelley Ruck had her eight-month-old baby in the back of her car - and only one bottle of milk left for him.
But to her eternal gratitude, a group of complete strangers came to the rescue and brought supplies to the worried mum.
The 33-year-old mum had been stuck on the M6 south of Lancaster for three hours after a crash between a cement truck and lorry drove traffic to a standstill.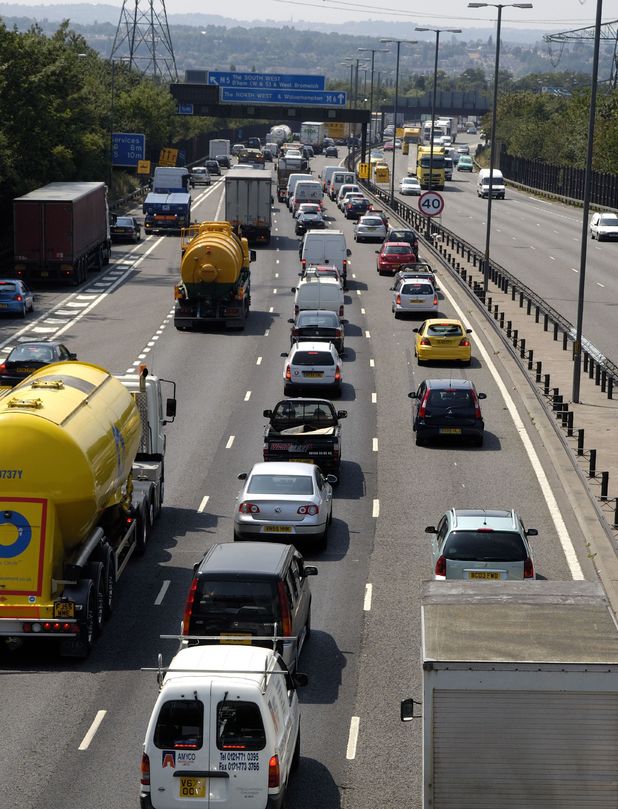 With no signs of moving and stuck in 30c sweltering heat, the new mum started to panic over the welfare of her son, George, as they were down to his last bottle of formula milk.
Without any idea of how long they'd be stuck for, she was terrified for her baby.
As a crowd gathered on a nearby bridge to catch a glimpse of the huge 30-mile-long gridlock, Shelley saw her chance. She jumped out of her car and explained the issue.
And twenty minutes later, the good samaritans returned with a stash of baby milk, sterelised bottles full of boiling water and a bottle of spring water. And - nicest of all - refused to accept any money for the bundle. How sweet is that?!
Shelley told the
Daily Express
: "It was the kindest thing that anyone could have done. It was absolutely unbelievable. My baby would not only have gone hungry but would have been very distressed."
The mum, from Warrington, Cheshire, added: "I realised the situation was serious when I saw police escorting a van through the traffic handing out bottles of water. There people fainting, cars were running out of petrol and breaking down."
And good job they did help out - Shelley, who had been visiting a pal in Penrith, Cumbria, with George and mum Denise, didn't start moving again until 11pm that evening!
The Highways Agency explained that the motorway was shut down for because the diesel and oil that had spilled had the carriageway unsafe.
Reveal is now on Google Plus! Join us here for the latest pictures, fashion and celebrity news!