There's a day for everything and today (31 July) is a tribute to the orgasm - yes, really!
And to mark the most exciting day of the year, We-Vibe has compiled a list of the greatest orgasmic moments of all time...
1. Wondering how the female orgasm was discovered? Well, it's all down to Masters and Johnson, who carried out The Human Sexual Response research back in 1966. The duo discovered there are four stages of sexual response – excitement, plateau, orgasm and resolution. And this occurs in both sexes - okay, men?
2. Nowadays, the rampant rabbit is one of the most well-known vibrators on the market but this wasn't always the case. In fact, it was hit TV show
Sex And The City
that boosted its popularity. Charlotte York's addiction to the sex toy in the 1998 episode saw sales soar and the rest is history!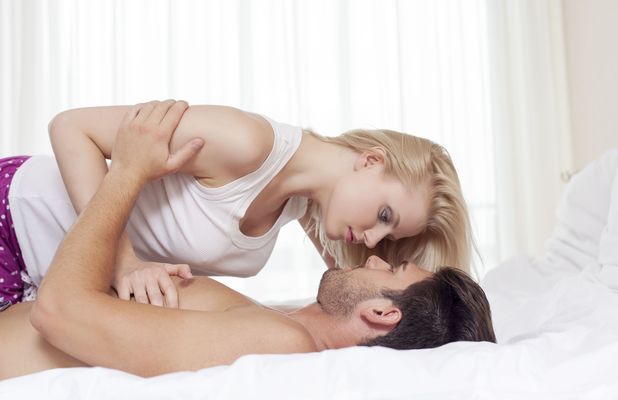 3. Other TV shows include
Mad Men
, when character Betty Draper got her revenge on cheating hubby Don Draper by having her own fun. Hooking up with an air conditioning salesman in a heatwave, Betty and her lover took to the vibrating washing machine for some hot action.
4. Films also have their own big "O" moments – who could forget the famous scene in 1989's
Harry Met Sally
, where
Meg Ryan
's character faked an orgasm in the middle of a bustling diner?
5. And more recently,
The Wolf Of Wall Street
saw Leonardo DiCaprio come to a climax in just 11 seconds after co-star Margot Robbie appears starkers in the doorway. But when you look as hot as that, we think you can get away with it!
6. Ever ponder how the G-spot got its name? It's after Ernst Grafenberg, who discovered that the front wall of the vagina was an intense area for sexual pleasuring in 1944.
7. This is similarly the case for Dr Chua Chee Ann, who found the lesser-known A-spot and described it as the female's counterpart of the male prostate. Not convinced? Couples tested stimulating both the G-spot and A-spot and a huge three-quarters of women experienced an orgasm!
8. While vibrators are popular now, in the 19th century masturbation was seen as deviant and women weren't even allowed to have sexual desires - imagine telling the Geordie Shore girls that! During this time, women that suffered from hysteria were treated "medically" by a doctor rubbing their genitalia – but this was known as a "paroxysms" as females "couldn't orgasm". Dr Granville then developed an electric version of this, resulting in the first ever vibrator.
9. One of the most recent sex toy creations, is the couples' massager by Bruce Mursion. The inventor created a stimulator that slides between lovers during sex and massages the women's G-spot, while still leaving room for the man to slide inside.
10. Finally, we all went sex mad in 2011 when the
Fifty Shades Of Grey
craze swept Britain. Becoming one of the biggest selling novels of all time, it was read by everyone and led to a huge increase in sex toy sales.
Reveal is now on Google Plus! Join us here for the latest pictures, fashion and celebrity news!