Standing at 4ft 2in tall, Sam Wardle has found her calling in life – stripping!
When Sam Wardle walks into an office in her police uniform, she scans the room and marches up to the unsuspecting man. The music kicks in, a crowd gathers and Sam does what she's been hired to do – take her clothes off!
Though she may be just 4ft 2in tall, the tiny stripper knows how to work a room and ensure maximum satisfaction.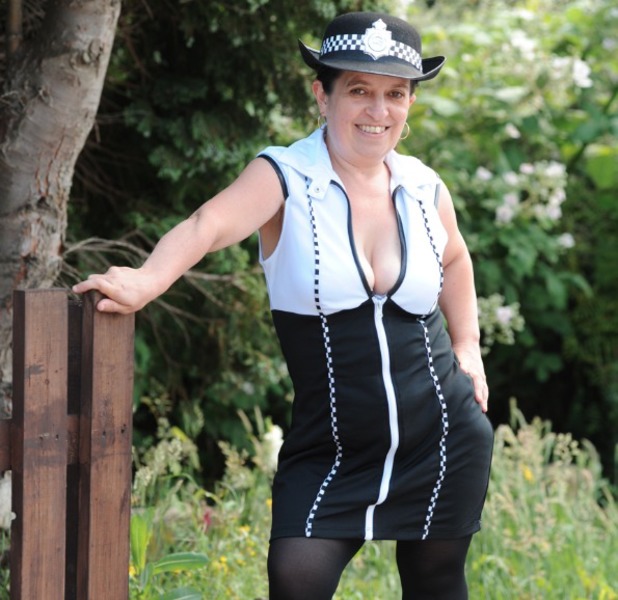 "I always get a great reception," says the 39-year-old from Barnsley. "The clients love it, they all cheer and really get into it.
"I do topless, kissogram and the full monty. I've taken everything off and wasn't nervous – I was well away!"
Though she's got bags of confidence now, life hasn't always been kind to Sam. Born with achondroplasia, the most common short limb dwarfism, Sam was verbally and physically bullied at school.
"I had a couple of close friends but lots of kids picked on me. During my teens I developed anorexia and my weight dropped to 4st 7lb. I was hospitalised and treated for depression."
With time, Sam got better. She held various jobs, working in retail and cleaning, and in her early twenties she got married.
"But as the years went by, I was really unhappy. Working two jobs to scrape by, there wasn't much time left over for having fun," she says.
After 10 years of marriage, the couple divorced: "Instead of moping around feeling sorry for myself, I felt it was time to do something drastic. Then I had the perfect idea – to become a pole dancer.
"I'd always admired the way dancers were so confident up on stage. I applied to a club in Leeds and within a couple of days I'd taught myself a few moves. I was nervous for a night or two but after that there was no stopping me.
"I had a lot of customers but the other girls got jealous when guys kept asking for me. After a couple of years things got so mean, I had to give up."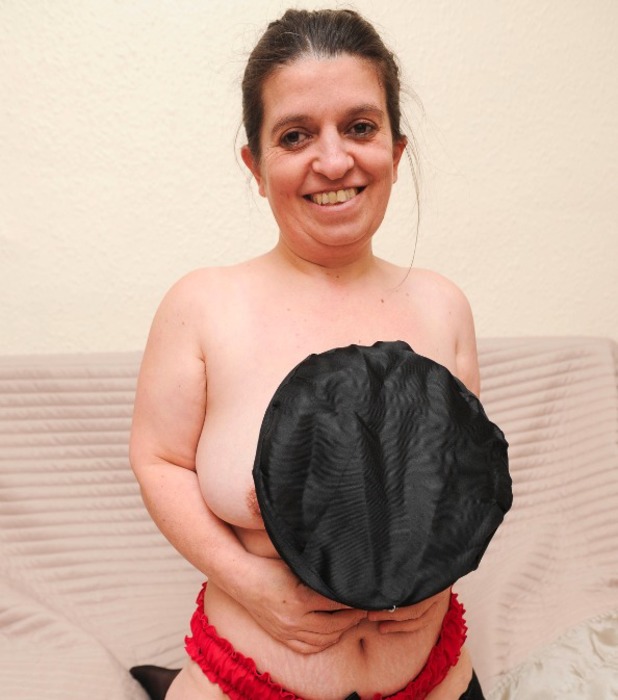 Over the next year and a half, Sam applied for countless jobs. Though she got a few interviews, they never led to employment.
"They'd take one look at me and I could read it in their faces. No one ever said they weren't giving me a job because I'm a dwarf but I could tell."
Desperate for work, Sam spotted an ad in her local paper in January for an entertainment company looking for a dwarf stripper. "I had nothing to lose so I sent in some photos. No one else applied, so the job was mine. Just a few days later I went on my first job and I was hooked!"
Sam's services cost upwards of £100 for 30 minutes and she's such a hit with clients she travels all over the UK. The venues vary wildly, including pubs, clubs, houses, offices and even outdoors.
Her stripping wardrobe includes sexy maid, schoolgirl and nurse outfits – but the police officer is the most popular.
"It does take a lot of maintenance," says Sam. "I have to get my hair, nails and waxing done regularly as well as going to the gym twice a week."
But it's worth it when she makes a customer happy: "One stag told me I'd made his dreams come true. He asked what it would cost for me to stay with him forever – but I said he couldn't afford me!"
Sam feels she's found her calling: "I've got a big personality and I've found something to suit me perfectly. Stripping's fun and so long as I make people happy, I'll keep taking my clothes off!"
Charlotte Nisbet and Su Karney
To book Sam, call Hayley B Entertainments on 0742 6965 143 or visit
hayleybentertainments.co.uk
Got an iPad or iPhone? Reveal Mag is specially designed to fit!