Iona Kesteven, 17, has just celebrated her first wedding anniversary to husband Laurie, 19. But there is a tragic reason the couple from Leeds tied the knot so young…
"All weddings are emotional but at mine, there was an extra special reason there wasn't a dry eye in the church.
I was only 16 when I married my childhood sweetheart, Laurie, because we wanted to make the most of every minute we had together. You see, we have no idea how many of them we have left.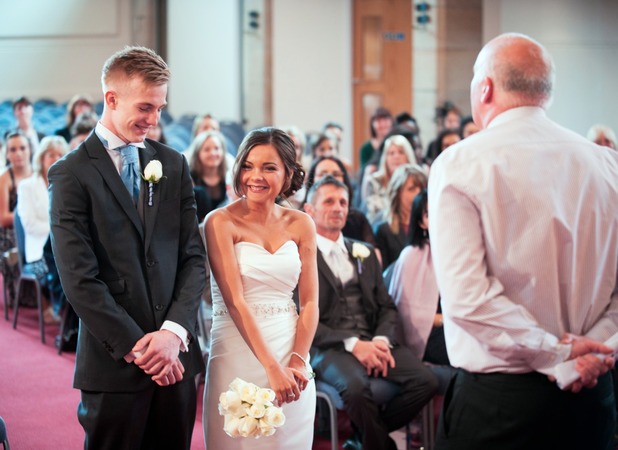 Just after I was born, I was diagnosed with cystic fibrosis – a condition where the lungs become clogged with a sticky mucus. It meant a lot of things. That I'm on medication for life. That I have to undergo physiotherapy every day. That I have coughing fits for hours on end.
But the most important thing is that my life will be shortened considerably by this condition – some sufferers don't even make it to 30. This is a fact I've spent my whole life trying not to think about.
Desperate that my condition wouldn't rule my life, my mum did everything she could to make me feel as normal as possible. I couldn't go to sleepovers because I needed an oxygen tank and my mum nearby to do my daily physiotherapy. But rather than missing out, she'd invite all of my friends over to stay at our house.
Luckily, my friends didn't care about my condition. In the winter at school, when I wasn't allowed outside at break time in the cold, they'd argue over who was allowed to stay inside and colour in with me.
But despite all this support, as I grew up I couldn't stop myself worrying that I wouldn't get to experience everything other girls my age would, including having a boyfriend.
'Who will ever want me when they know I have cystic fibrosis?' I'd wonder sadly.
But it turned out someone did. Aged 15, in March 2012, I came across Laurie Kesteven on BlackBerry Messenger and was instantly attracted to his profile picture. With his blond hair and blue eyes, I thought he was gorgeous.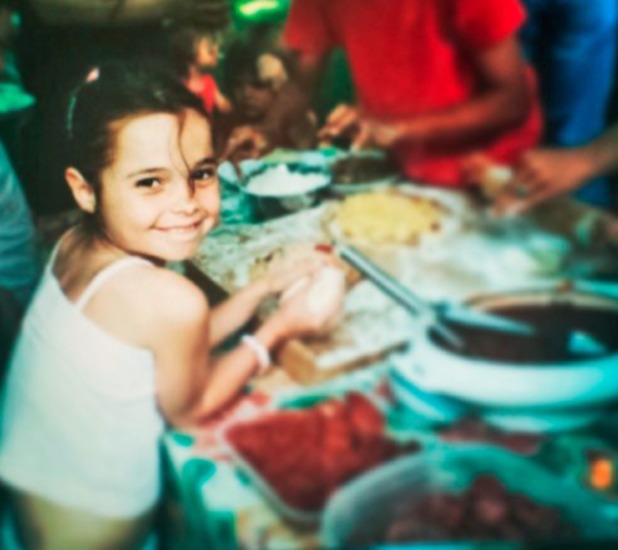 I asked him what he was up to, not really thinking he'd respond but before I knew it, we were chatting away. He made me laugh and, unlike other boys, he seemed interested in getting to know me. Eventually I found myself telling him about my condition and he didn't seem fazed.
'I learnt about that in biology,' he replied. 'You need to have your back rubbed, don't you?'
I was so relieved he wasn't bothered and after a couple of weeks we agreed to meet up at KFC. We got on just as well in real life and when I got home, I told Mum I'd met someone I really liked. She told me to ask him to dinner. From then on, we were inseparable.
Within a couple of months, he'd even learnt how to do my physiotherapy. I'd always thought I'd be embarrassed to let a boy see me like that but Laurie made me feel so comfortable.
I knew I wanted to spend the rest of my life with him, so when he asked me to marry him, the day after his 18th birthday party in November 2012, I said 'Yes!'
Our parents were both reluctant at first, given our age. But our minds were made up. 'I never thought I'd get married,' I explained to Mum. 'And now is my chance. I love Laurie so much, he's making my dreams come true.'
After that, she didn't resist and so we set a date: 17 May 2013. Although we didn't have a lot of money, all our friends and family helped to make the day special. My piano teacher organised the flowers, while my hairdresser did my hair for free. My dance teacher even helped choreograph a first dance for us.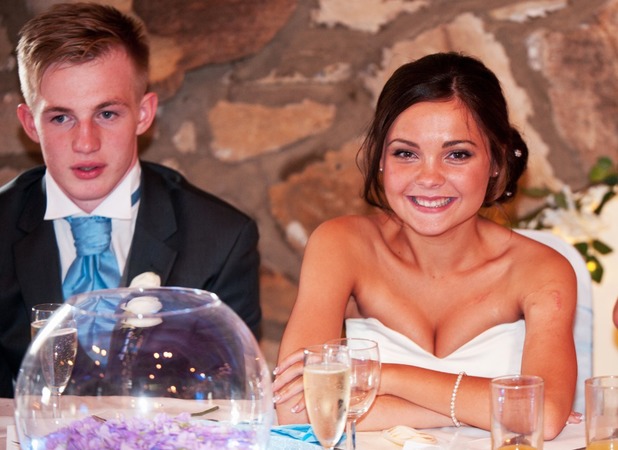 By the time the day came, I was so excited I could hardly stand it. I had my physiotherapy and medication in the morning but the moment I stepped into my fitted ivory gown with its extended train, I felt like a beautiful princess.
Tears filled my eyes as I said my vows but they quickly turned to laughter as I mispronounced one important line and called Laurie my 'awful wedded husband'.
Our first dance was to Coldplay's
Fix You
and as he spun me gently around the dancefloor, I knew our day couldn't have been more perfect.
Afterwards, we headed off to Rhodes for our honeymoon. It was the first time I'd ever stayed away from home and it had taken a lot of organising, what with needing to take my various medications and oxygen tank. But it was the best feeling to have a week in the sun together.
For the last year, I've lived with my mum again because I need her help while Laurie goes to university to continue his studies, but he stays over most nights.
At the minute, my lung function is at 32 per cent, which is incredibly low. I've been coughing up blood a lot and I needed to have metal coils put in the veins of my lungs because they wouldn't stop bleeding. It probably won't be long before I have to consider a full lung transplant.
I try not to think about the future too much but there are days where it's all too much and I end up crying to Laurie. But as he says, there is no point being upset when we could be having a good time. And he's right. We're living each moment as if it's our last and so long as we're together, I know I'm not wasting a single second."
Got an iPad or iPhone? Reveal Mag is specially designed to fit!