Being kind of grossed out by ice cream is definitely a first for us here at Reveal but this sweet treat managed to do it.
Because the popular hot day snack seems to be being sold in a condom!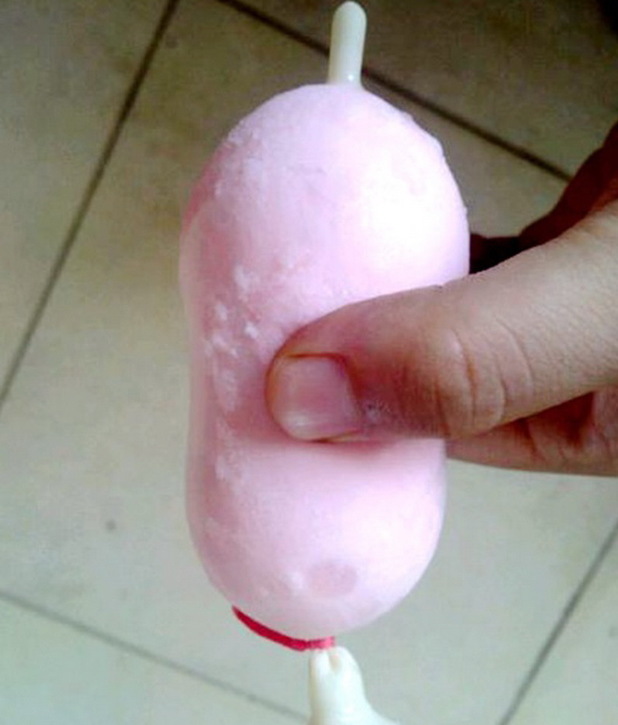 But it doesn't seem to be putting off children in Shenyang, China, who can't enough of it!
Photographer Jiang Zhenming saw a load of students buying the ice cream in its "protective" wrapping but like us, he wasn't sure just how appropriate it was.
He said: "The design is low-taste and should never be on the market, especially to pupils."
The manufacturer claims the wrapping is actually in the shape of a gourd - a plant related to pumpkins, squash and cucumbers - so maybe we just have dirty minds?!
Whichever way, maybe we'll just stick to a good old-fashioned cone, thanks!
Got an iPad or iPhone? Reveal Mag is specially designed to fit!