Sam Burr is twice the woman she once was despite actually being half the size after losing a staggering 13-and-a-half stone.
To look at her size 8 figure, it's hard to believe that Sam Burr was ever a size 24 junk-food addict.
But the 29-year-old has only recently conquered her food demons by dropping eight dress sizes. Before that, her life was blighted by embarrassing moments because of her fuller frame.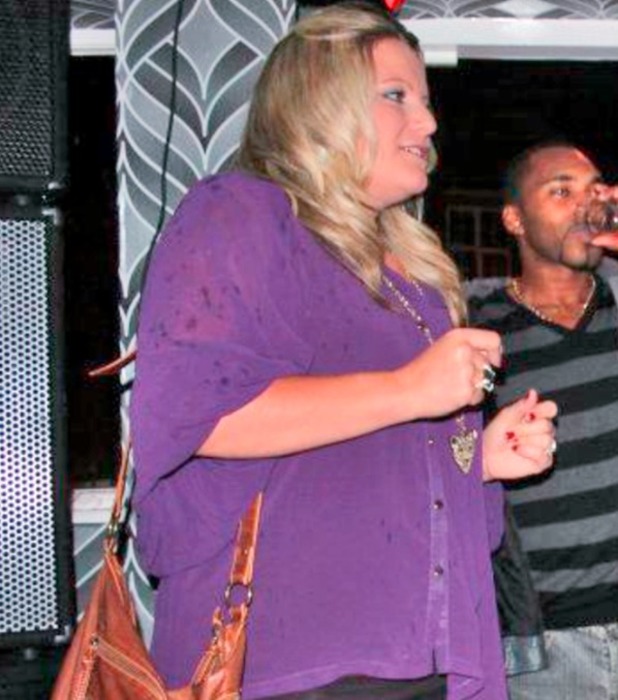 "I used to think eating made me happy but in reality, I was miserable," says Sam, from Buckinghamshire. "I'd get out of breath doing the housework, and I barely had the energy to play with my son, David. Now, my life couldn't be more different."
Sam had battled with her weight for as long as she can remember. One of her first memories is not being allowed to get into the toy train at nursery because the teachers were worried she'd break it.
"I've always loved my food. My mum was a fitness instructor, so my parents were really healthy. As a result, my brothers and I lived off hearty, home-cooked meals.
"But growing up with three boisterous boys meant I'd get involved in all the fights – especially the ones over food. At dinner, we'd argue over who could pile their plate the highest, and I gave them a run for their money when it came to seeing who could eat the most."
As her weight increased, school bullies began teasing Sam, causing her to seek comfort in even more junk food. By the time she was 18, she weighed 24st.
"I'd always accepted I was big," says Sam. "But when I hit my late teens and discovered I couldn't wear the same skimpy dresses as my friends, my size really started to get me down. I put on a front, playing the bubbly fat girl, but deep down I hated the way I looked."
Things only got worse when she started going out drinking with her friends. Covered up in jeans and baggy tops, she'd stand at the bar alone, while her friends were being chatted up.
"The only time anyone showed any interest was when a good-looking boy started dancing with me, then kissed me. I was thrilled," Sam recalls. "But as he walked away, he shouted over to his friends, 'I pulled the pig!' and they all cheered. I was mortified and rushed to the toilets crying."
This was the kick Sam needed to cut the calories. She stopped eating takeaways and curbed her chocolate addiction. With her newfound willpower, she slimmed down to 12st 10lb.
As her weight dropped, her confidence soared, so when she met Dave, now 46, in December 2009, she had no problems accepting his offer of a date. The pair soon became a couple, but as their relationship blossomed, so did Sam's waistline, with every dinner out the couple enjoyed.
By the time she fell pregnant in October 2010, Sam was 16st. But that didn't stop Dave from proposing a few months later.
"I was absolutely delighted, but I didn't want to be a big bride."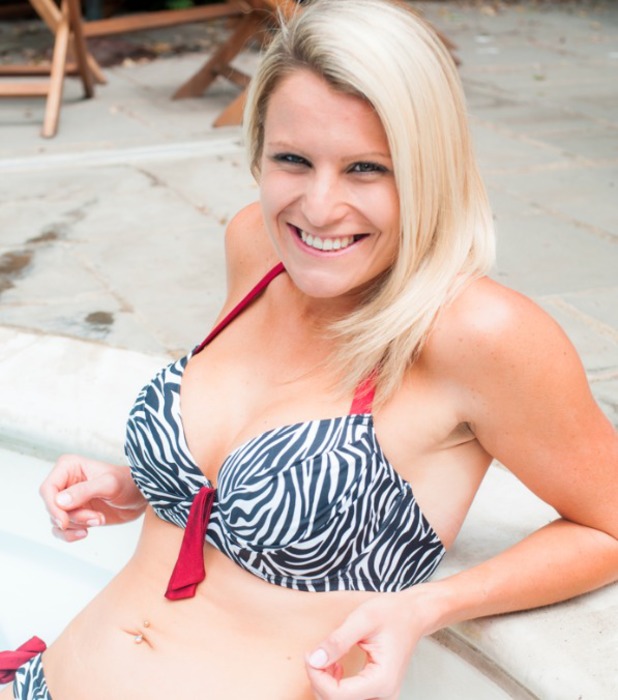 With trepidation, Sam stood on the scales a week after she gave birth to David in July 2011.
With horror, she saw the verdict: she was back up to 22st.
Now it wasn't just her newborn that was giving her sleepless nights. The thought of walking down the aisle in an XL gown saw Sam also worry about her health.
"My extra bulk was causing my knees to give way. On three occasions, I ended up in hospital. I even needed crutches."
Sam's GP warned her if she didn't change her ways, she'd be in a wheelchair by the time she was 30.
"That was a wake-up call. It wasn't just about me, I had David to think of, too. I wanted to be a good role model for him."
She decided to make some serious changes. A habit of skipping breakfast left her ravenous by lunch and capable of eating well over the recommended calorie allowance.
"We lived on a farm so there was always plenty of bacon and sausages about, and I'd cook a roast dinner with all the trimmings three times a week. My portion sizes were huge."
Sam started her new healthy lifestyle by introducing breakfast every day, cutting down on her portion size and going for long walks with David. As she became fitter, she was soon jogging uphill with her son strapped on to her back.
"As the pounds started to drop off, I found I was able to get into the kind of dresses I'd always dreamt of wearing. It opened up a whole new world. I used to ignore the fashion pages of magazines but now I flick straight to them. I can buy whatever I want."
By the time she got married in August 2012, she weighed 12st 7lb and was a size 12 – far smaller than the size 18 dress she'd been forced to order originally.
Since then, Sam's continued to slim and today weighs a healthy 10st 7lb and wears a slinky size 8. She also feels like a completely different woman.
"Before, I hated Dave seeing me without any clothes on but now he has to tell me to close the curtains, because I'm always wandering around in my underwear!" she laughs. "And I'm a much better mum now that I can keep up with our three-year-old son. Losing the weight has transformed me – inside and out."
By Lucy Needham