A leopard tortoise has put in one "shell" of a performance to break a world record - for speed!
Bertie sprinted to victory along an 18ft course in just 19.59 seconds, halving the previous record time of 43.7 seconds.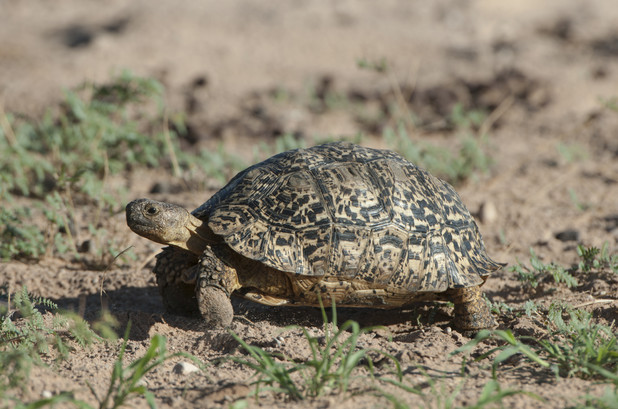 The turbo tortoise travelled at a reckless 0.9mph, racing into the record books.
The previous champion was knocked from pole position after a 37-year reign. Charlie set the record in 1977 at the National Tortoise Championships in South Yorkshire.
Bertie is the new hero of Adventure Valley park in Durham, where he resides with his tortoise lady friend, Shelly.
His owner Marco Calzini was quoted in The Sun saying: "He's like the Usain Bolt of the tortoise world. As soon as we put him down he's off and running. People are always saying how fast he is.
"Not only has he smashed the world record, he's obliterated it."
Reveal is now on Google Plus! Join us here for the latest pictures, fashion and celebrity news!