We all know spicy food can make your mouth burn and your eyes stream, but this burger left two men needing more than just a glass of water.
Arron Hendry, 38 and Ruari Barratt, 32, were
hospitalised
after eating a burger containing a sauce spicier than police pepper spray.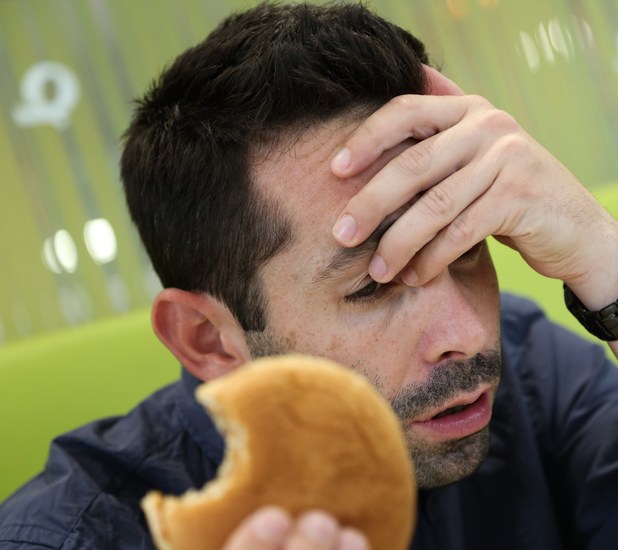 The pair bought the sizzling snack from a burger shop in Hove, East Sussex, but immediately regretted biting into the fiery food.
The men suffered severe stomach pains, lost the feeling in their hands and legs and started hyperventilating.
The £3.90 XXX Hot Chilli Burger contains sauce made in India that has about 5,000kg of piri piri chillis and is between seven and nine million on the Scoville spicy food scale! Jalapenos range between two and five thousand!
Local newspaper journalist Arron, was quoted in the Daily Star saying: "I was in so much pain, I was telling people I felt like I was dying."
Nick Gambardella, who runs the restaurant, said that customers must sign an agreement before eating the burger and it's off limits to under 18s and those who have been drinking.
We can't help thinking it's just not worth the aggro - Big Macs all round!
By Hannah Wood