We've got bad news for those of you who've lost a valuable item - it looks like you probably won't be getting it back!
A new poll has revealed that more than one in five of the 2,006 British adults asked would choose to keep, sell or give a family member a lost item they'd found, rather than try to return it to its original owner.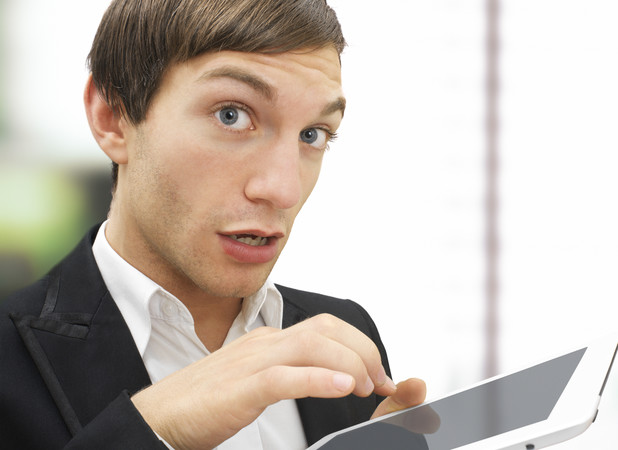 During the research, conducted by Privilege home insurance, a third of people wouldn't return an item they found because it was valuable and 17 per cent admitted they would simply ignore it.
iPads and other tablet devices topped the list of belongings that were kept and used, despite jewellery, wallets and mobile phones being stolen more frequently.
Women proved themselves as the fairer sex, being twice as more likely than men to return something that didn't belong to them.
And Londoners were the most opportunistic lot, with 41 per cent nabbing lost property compared to just six per cent of residents in Northern Ireland and south west England.
But this shouldn't be a surprise - as more than half said they would feel doubtful that they'd ever be reunited with a valuable they had lost. A handful of adults stated they wouldn't even bother trying to retrieve them. What a cynical bunch!
It's not all bad news though. Over a third of people asked feel honesty is the best policy and have previously returned misplayed goods back to their rightful owner. Our faith in humanity is restored!
By Hannah Wood
Reveal is now on Google Plus! Join us here for the latest pictures, fashion and celebrity news!