They are usually the envy of the bird kingdom, renowned for their gracefulness and big beautiful feathers, but a gang of feral peacocks has been causing absolute chaos in Manchester!
Up to 16 of the feathered fiends are thought to be on the rampage in the village of Bramhall, as one grandma has unfortunately discovered.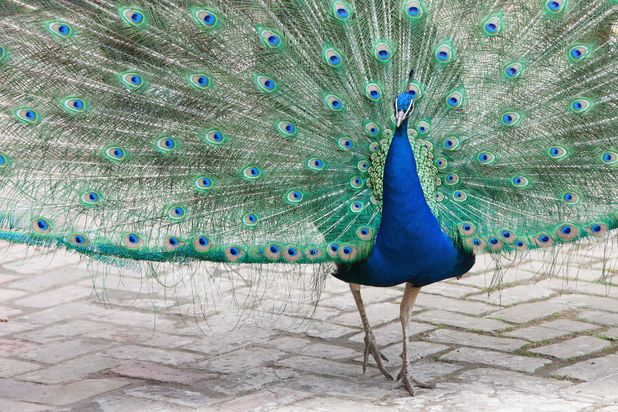 Jenny Gibson, 68, was shocked to come home and find five peacocks waiting outside her house. But, after telling her neighbour about the birds, Jenny realised she had forgotten to close her front door and then found the birds ruining her home.
Two of the colourful birds were flying around her kitchen, while the other three went about destroying her hallway.
Jenny was able to get the latter outside with a broom but needed help to tackle the other two.
She told the Manchester Evening news: "The damage was unbelievable. They knocked my kettle over and broke a blind.
"They are beautiful but they are an absolute pain. We've been invaded by them, they're out of control."
Apparently, they were also "pooing for England". Ew!
It is not yet known how the birds came to roam the streets, however there is speculation that they escaped from their owner during mating season!
by Hannah Wood