Pauline Victoria Aughe hasn't let being born without any limbs stop her from having a normal, hectic family life
Many people describe Pauline Aughe inspirational. And it's not surprising. Not only does the 38-year-old home-school her eight-year-old son Aaron and act as a caring stepmum to four older children, she is also an author, fundraiser, motivational speaker and chat show host.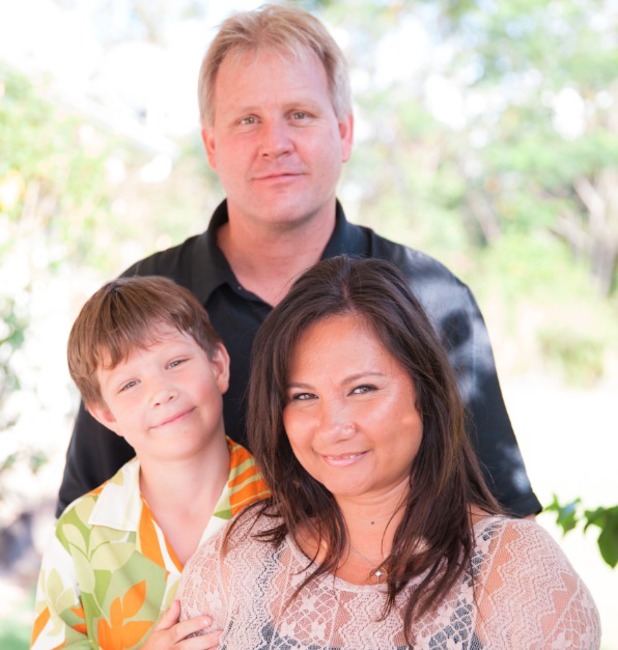 But what's more incredible is that she can also feed herself, type, drive and swim. For many people these would be givens, but Pauline was born without arms or legs, so simple, everyday tasks have required years of practice, adjustment and determination.
"People say I am inspirational but I'm just enjoying my life," says Pauline, who was born in California. "I'm just an ordinary woman, living extraordinarily."
When Pauline's mum fell pregnant, no scans gave any indication that Pauline's limbs weren't developing properly.
"It wasn't until I was born that they realised anything was wrong," Pauline says. "I only had stumps for arms, no hands, a right leg stump and a left leg with no thigh bone and an underdeveloped foot.
"The doctors weren't sure what had happened. My mum was given Bendectin – a controversial medicine to reduce nausea that is no longer available – for severe morning sickness and there was suspicion it may have been linked to birth deformities. But she also worked in hospitals overseas while she was pregnant and was exposed to radiation, so it could have also been down to that."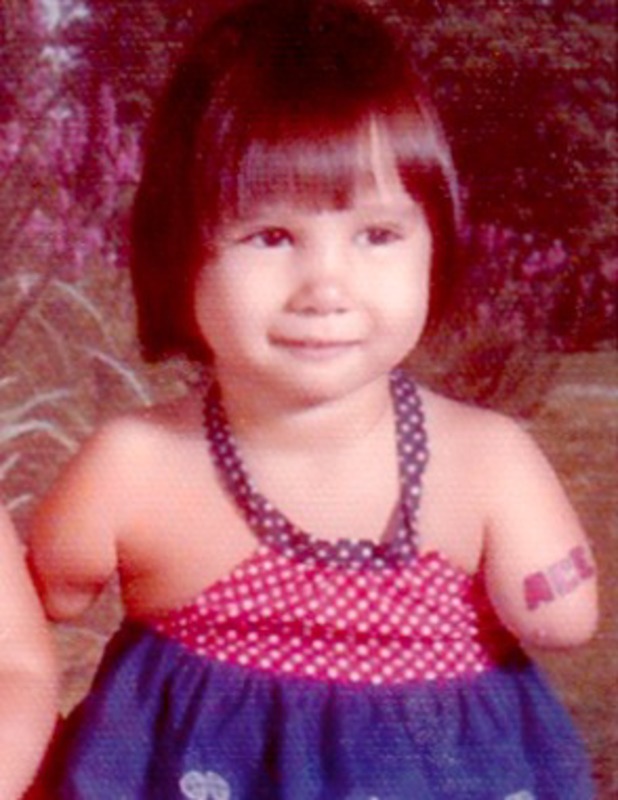 Pauline spent the first four years of her life in and out of hospital but even so, her parents tried to treat her like any other child. It was difficult, though. At the age of four, Pauline weighed a mere 1st 6lb and, when she had difficulty using prosthetic legs, she was given a wheelchair, using the stump of her leg to control it.
"Growing up, there was no example for me or my family. I had to figure out how to sit up, eat and move on my own.
"At school, I'd be in regular classes but when they did PE, I'd do physical therapy sessions. Staff helped me to the toilet, eat lunch and get out my books. At break, I'd get excited watching my friends playing jump rope or climbing on monkey bars. I don't remember ever feeling left out."
After high school, Pauline was eager to fly the family nest so she decided to move away to study broadcast journalism.
"I deliberately chose a university in Santa Clara, California, because I wanted to show my parents and the world I could be independent," she says. "I shared a room with a girl from Hawaii and when we first met, I could see she was shocked. I asked if she wouldn't mind occasionally helping me in the bathroom and we became best friends."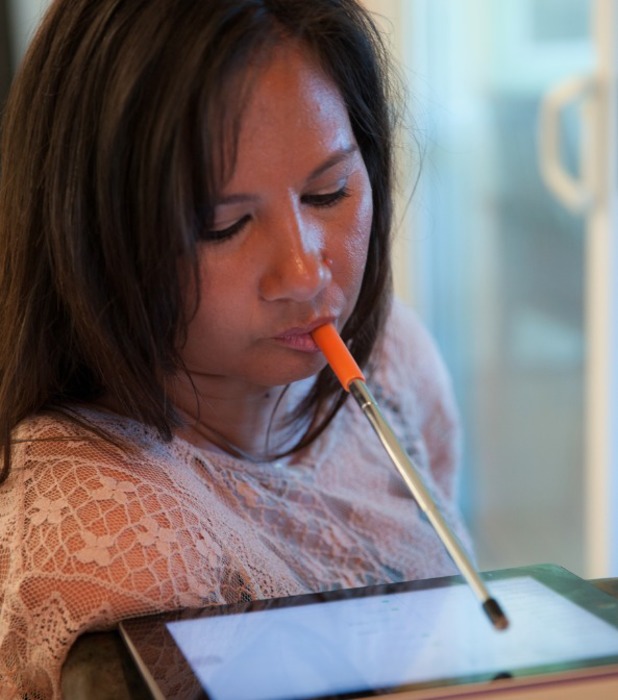 But after graduation, things became more difficult. At 21, when she started applying for jobs, she had her first experience of discrimination, when she was overlooked for jobs she was more than qualified for.
Pauline persisted and got her first job as a survey collector: "They allowed me to prove I could do it. I used the computer by balancing a back scratcher between my chin and shoulder to hit the keys."
When Pauline was 23, she went on to working as a disability advocate at her local council, which is where she met Ted, her first boyfriend and now husband.
"He was one of the drivers who took differently abled people to school or work. He'd pick me up and we soon started chatting. I felt a connection."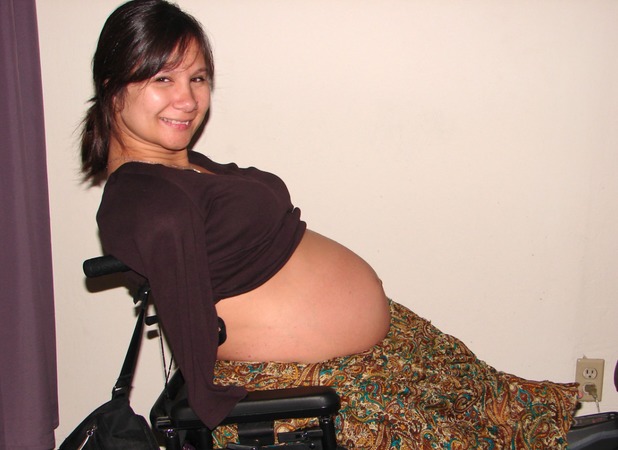 Ted, who's eight years older than Pauline, had four children. The pair started dating in March 1999 and married in July 2002.
"I bought a gown and had it tailored to fit me. My grandfather pushed me down the aisle in my wheelchair and for our first dance, Ted sat on my armrest and I twirled us around to our favourite song. I even used a catapult designed and built by my uncle to throw the bouquet!"
Since then, nothing's held Pauline back. A year later, she learnt to drive using a joystick she could operate using her arm stump to work the brakes and change gear.
Knowing Pauline's condition wasn't hereditary, the couple tried for a baby. She fell pregnant and gave birth to a healthy son on Easter Sunday 2006. Being a mum's proved one of her biggest challenges.
"Not being able to feed and hold Aaron was extremely difficult. I suffered from severe post-natal depression as I realised how little I could do for him.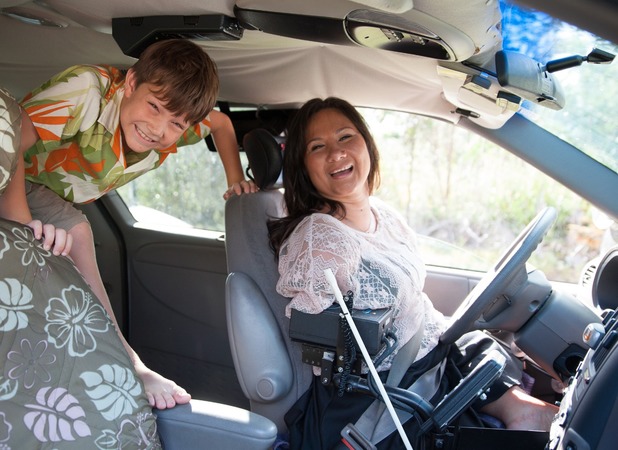 "But slowly, I realised he was my priority and as long as he was being well looked after and loved, then it didn't matter that I wasn't doing everything myself. Ted got me a baby sling so I could carry him and my stepchildren helped with nappy changes. Raising Aaron has been a team effort."
The family now live in Hawaii and, after being asked to talk at a conference, Pauline started speaking about her condition at meetings. She even went on to present Chair Chats, an online chat show where guests talk about anything relevant to the disabled community.
"I've been told your destiny finds you and that's what's happened to me. Yes, I do get down but then I think of people who are less fortunate than me and I get on with my life. Just because I don't have limbs doesn't make me any different and I wouldn't change a thing."
By Alley Einstein & Sarah Whiteley
Reveal is now on Google Plus! Join us here for the latest pictures, fashion and celebrity news!