Debbie Johnston, 34, spent years in hospital until a special invitation helped her to get well...
"My sister's words rang in my head: 'Will you be my bridesmaid?'
For anyone it would be emotional, being asked by your only sister to be at her side on one of the happiest days of her life. But for me it stirred much deeper emotions – worry, anguish, fear.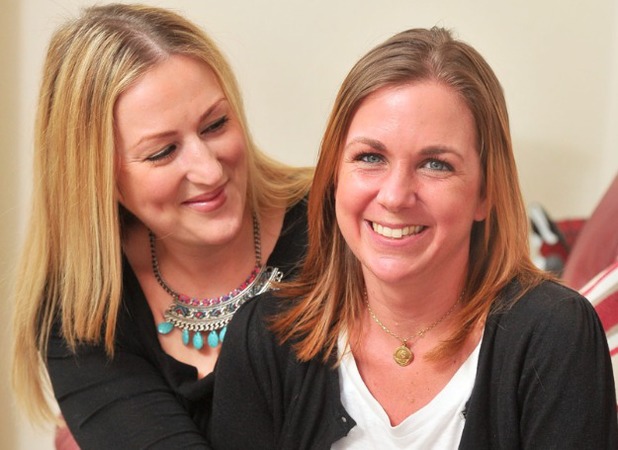 For 16 years, I'd battled a crippling disorder that haunted my every waking moment and threatened to claim my life more than once. In the grip of anorexia, I'd spent years in hospital – my big sister Lyndsay, now 37, suffered too as, helplessly, she'd watched me go through it.
When she asked me to be her bridesmaid, all I could imagine was me ruining her big day, spoiling her memories and pictures with my deathly appearance.
My battle with anorexia began in 1991 after I started secondary school in Belfast. I always had a good appetite and was a healthy weight. But since starting at grammar school I'd lost my confidence.
I had wanted to go to the local comprehensive with my friends. Joining a new school shattered my self-esteem. The more I felt a failure, the more my appetite dropped. I didn't eat much at school, and it actually made me feel good about myself. It was the one thing that I could control – how much food went into my body.
The weight started to fall off me. Mum took me to see the GP, who diagnosed anorexia and referred me to a psychiatrist. But my weight continued to fall. Most days, I'd eat nothing, only allowing myself a bowl of dry cereal or a slice of dry toast at night once I'd finished my homework. By the time I was 16, I weighed a dangerously low 4st 7lb.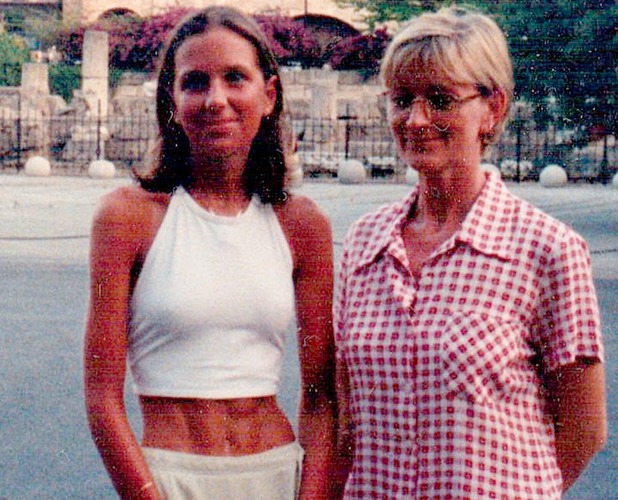 My parents were at a loss, and so was Lyndsay. Mum gave up her job as an education welfare officer so she could watch me. But nothing made a difference.
In 1996, after my GCSEs, I was sectioned and detained in a psychiatric hospital. I was put on a high-calorie diet and did everything to avoid eating, even hiding my breakfast under cushions. But it was horrible in there and desperation forced me to eat. Three months later I was discharged, weighing 6st 7lb.
As soon as I was out, I started starving myself again. I was hospitalised countless times until, in 2001, I was transferred to a specialist eating disorders and mental health hospital in London, where I was mostly tube fed. It was horrendous – and painful. Usually they had to sedate me because I'd physically fight against it.
Lyndsay visited when she could. She didn't tip-toe around – she told me straight that she hated what I was doing to myself. We'd been so close growing up, yet I was now so wrapped up in anorexia that we missed out on talking about make-up, boys and clothes as sisters would. But despite all that, I couldn't seem to get better.
For the next six years, I remained in hospital, venturing out for brief visits home. I was there for Christmas 2007, when Lyndsay told me she'd set a date to marry her fiancé Craig – 18 September 2009. And she had something important to ask me – would I be her bridesmaid?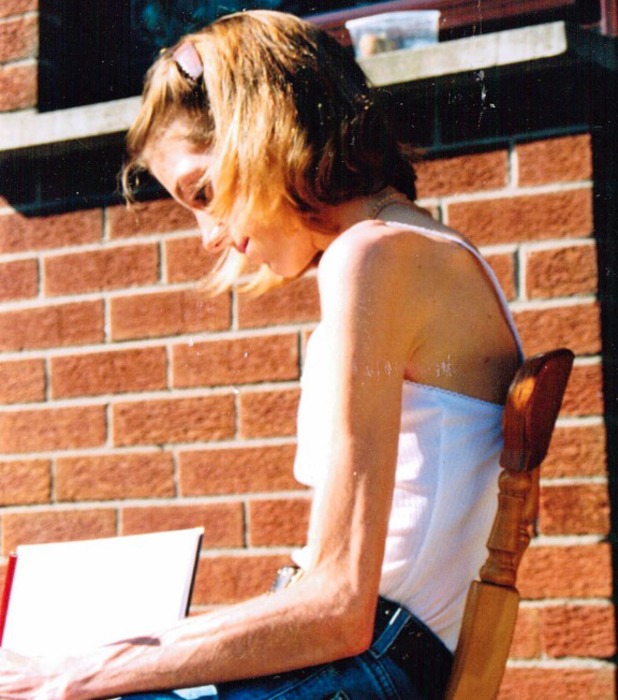 I was caught in a tangle of emotion, happy for my sister but feeling an overwhelming sense of dread too.
I couldn't do it. The fear of being among a crowd of people after years in hospitals, eating in front of strangers and the awful way I looked left me terrified. It broke my heart but I told Lyndsay 'no'.
Over the next year, she refused to give up, telling me she didn't care what I looked like, she wanted me there. I realised she'd put me before her big day and if she could do that, I had to do something for her.
I imagined the photos – everyone happy and smiling and then me like a skeleton beside Lyndsay. These were wedding memories she was going to keep forever, I didn't want to ruin them. I told my therapist I needed to get better for the wedding day. It was the goal I needed.
I began eating 3,000 calories a day – big meals with hefty helpings of apple crumble and custard and drank high-calorie drinks. I started to gain weight and when Lyndsay saw me at a dress fitting seven months later, she was overcome with emotion, unable to believe how I'd changed.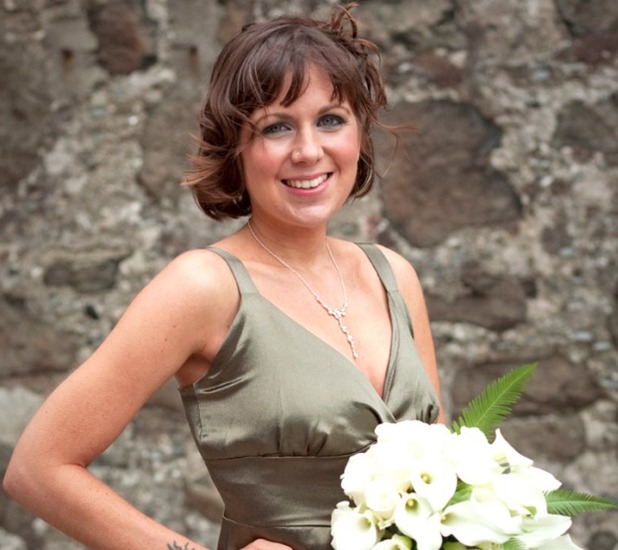 By the wedding day, I'd hit my target weight of 8st and Lyndsay told me how proud she was. That day was one of the happiest of my life. Not only did I get to watch my beautiful sister get married, but we both had futures to look forward to.
After the wedding, I proved I could maintain my weight and was discharged in January 2010, after 14 years in hospitals.
Since then, I've remained just under 8st, and now I'm busy planning my own wedding, to my fiancé Darren, next year. I still have fortnightly appointments to keep me on track and I work hard to stay healthy. It's not easy but every day is a battle that, bit by bit, I'm winning.'
By Lucy Laing and Su Karney
For help and information on eating disorders, visit
Beat
or the helpline on 0845 634 1414