Tourist Gareth Owen has some pretty impressive holiday snaps from his safari trip – even though he was nearly snapped to pieces himself!
The 44-year-old found himself in a tight spot when he had a close encounter with a leopard, who crouched right next to the back seats of his 4x4. The big cat peered through Gareth's window for five intense and heart-pounding minutes – which he feared would be his last.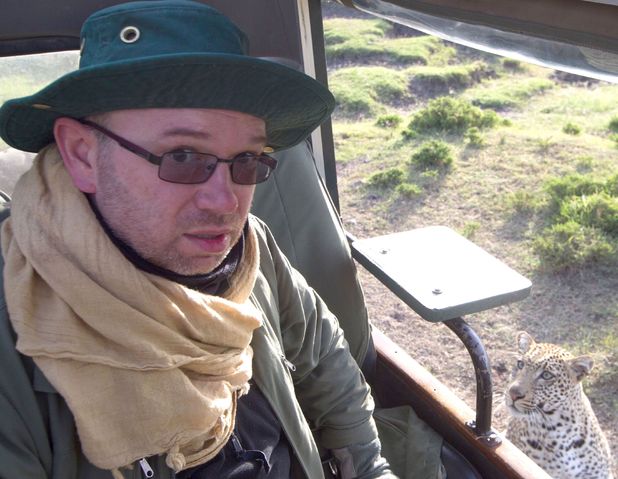 Unlike lions and cheetahs that often playfully inspect the vehicles, leopards usually keep their distance.
But despite the terror of the proximity, the Welshman considers himself rather lucky to have had survived such an intimate experience with a deadly predator.
He said: "For a moment my heart was in my mouth, I had not seen this before either, but I also realised that this was something not likely to happen again and I gorged myself on the moment."
Gareth, who was on safari on the Masai Mara reserve in Kenya, says: "Initially I was mesmerised by the leopard, it was staring at me so intensely, it was almost hypnotising. But then I slowly became very nervous. I understand that vehicles are safe because wild animals don't realise the people in them are separate things from the vehicle itself. But I wondered if that particular leopard had figured it out."
Luckily, the leopard eventually wandered off to inspect the next car, and Gareth was spared from becoming leopard-lunch.
"When the leopard walked off my emotions were a mix of relief that nothing too dramatic had happened and awe at what had just happened," said Gareth. "I saw lots of wildlife in Kenya, but to have a leopard stare right at you is something special."
by Ella GoelGot an iPad or iPhone? Reveal Mag is specially designed to fit!