Without beating around the bush, an 18-year-old American exchange student was left shame-faced after getting trapped inside a giant marble vagina.
The unnamed explorer was stuck for two long hours after he climbed inside the £100,000 sculpture at the University of Tubingen in Germany.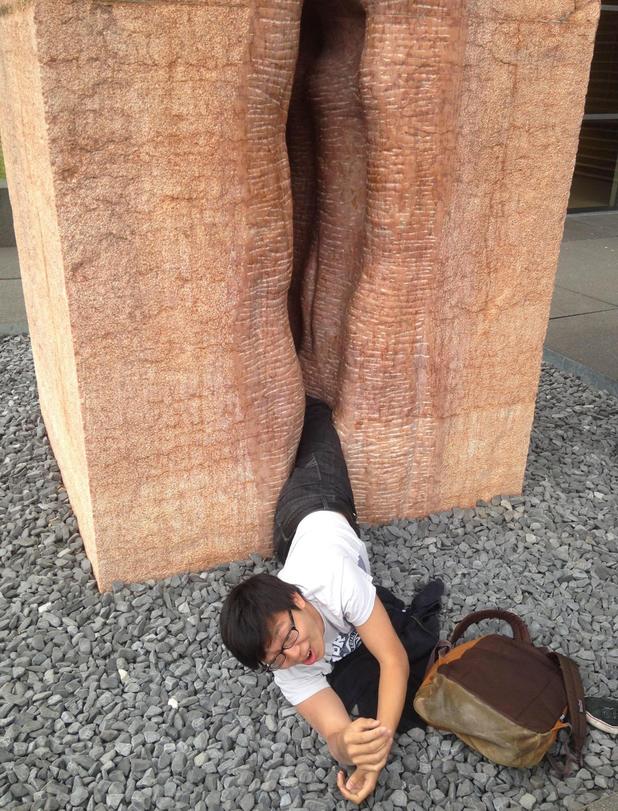 After laborious attempts to free himself were unsuccessful, a call was made to the emergency services that a "young man was stuck in a stone vulva", referring to the sculpture by Peruvian artist Fernando de la Jara.
The embarrassed boy admitted that he had " just wanted a look inside" but his legs soon got firmly wedged in. His innocent expedition into the unknown took a total of 22 firefighters and five fire engines to deliver him from the controversial statue's opening.
Neither the student nor statue was harmed, although the boy's dignity got off less lightly. We reckon it is unlikely he'll be venturing into any other cavernous holes any time soon.
by Ella GoelGot an iPad or iPhone? Reveal Mag is specially designed to fit!