This thief really was as quiet as a mouse!
Because when shop owner, Tiffany Spears, noticed a hole into her store from the empty cafe next door getting bigger and bigger, the police barely squeaked.
But in fact, it was a burglar who went on to sneak through the widening hole and steal £100!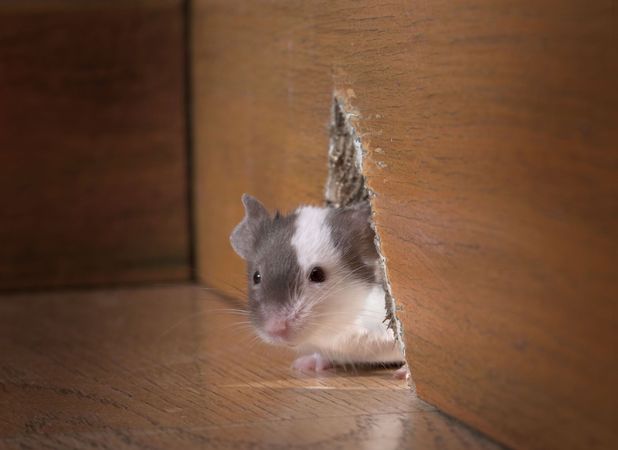 Tiffany, 22, noticed the hole in her Best One shop in Fleetwood, Lancashire, increasing over a number of weeks.
But when she contacted the police, she didn't get the reaction she was expecting - they told her it was probably a rodent and not to worry about it.
However, she was soon proved right, when her CCTV cameras caught the intruder squeezing into the shop and taking the money.
Tiffany told
The Daily Express
said: "They called me a joker, they suggested I'd seen a ghost, or maybe a mouse. I even started to double myself.
"I've worked here in the knowledge that someone is watching me, waiting for their chance. It's terrifying"
Lancashire police have said that they are investigating the theft and lack of support.
Gina Peyiazis
Reveal is now on Google Plus! Join us here for the latest pictures, fashion and celebrity news!