Despite giving their first baby up for adoption at 16, Catelynn Lowell and Tyler Baltierra are preparing to become parents again...
They say the course of true love never runs smooth and this has never been more accurate than for childhood sweethearts Catelynn Lowell and Tyler Baltierra.
The pair met aged 12 in music class and started dating a year later. When they were 16, Catelynn realised she was expecting a baby.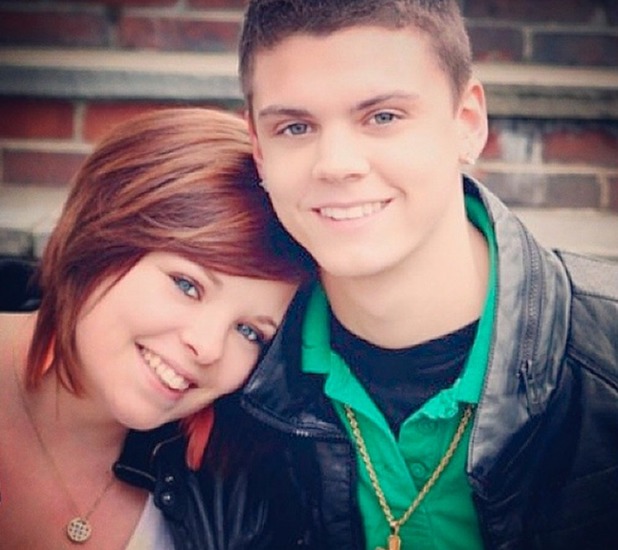 The news turned the couple's lives upside down in more ways than one. They shot to stardom in MTV's
16 And Pregnant
and Teen Mom and the world followed their difficult journey as they decided to give their little girl, Carly, up for adoption.
Five years on, Catelynn and Tyler are 22, studying at college and have set up home together. They are also touring the US, making speeches on the benefits of adoption.
But even now things aren't running smoothly for the lovers from Michigan. Despite proposing, Tyler called off their wedding on national TV and the couple have suffered a backlash after rumours broke that Catelynn was pregnant again.
"We couldn't give Carly the future she deserved and so we chose adoption. We stand behind our decision," Catelynn says.
"But I'm not 16 any more. We're ready for a baby," she tweeted earlier this year.
Now the couple return to our screens as MTV catches up with them in a one-off special
Teen Mom: Being Catelynn
. While the couple have no regrets about giving Carly up, they're still struggling with the implications of their decision.
Although Carly's adoptive parents, Brandon and Teresa Davis, allow them to speak to their biological daughter on the phone and even visit a couple of times a year, Catelynn and Tyler were frustrated with the restrictions placed on them, including not being able to post pictures of their daughter on social media sites.
"It's like, I gave you something you could never have and I wanted so deeply, but couldn't at that time," Catelynn complains on the programme. "I'm jealous. They spend every day with her."
And Tyler finds it equally hard. "They're in control. And I gave them that control."
In the new programme the couple seem to be on rocky ground again after Tyler cancelled their wedding. He admits: "Maybe I made a mistake making a date."
At the same time, Catelynn spends three days throwing up, leading her to wonder if she has fallen pregnant again, but a test suggests otherwise.
But by the end of the show, the couple seem close as Tyler drops down to one knee to 're-propose'. Catelynn says: "As long as we've got each other, we'll be OK."
Since the cameras stopped rolling, the drama has continued. After announcing earlier this year they wanted to try for another baby, Catelynn's mum, April, was quoted in
Us Weekly
confirming that her daughter was pregnant.
"She called to ask me about a pregnancy test and if I thought she was pregnant," April said. "So she sent me a picture and I told her, 'I believe you are, you should have a couple more.'
"She was crying when she knew for sure and so I was like, 'Are you happy? Are you upset?' And she was like, 'I'm happy!'"
But not everyone was happy and viewers criticised the couple for being unmarried, too young and saying their relationship wasn't stable enough for children.
Catelynn and Tyler remain determined to prove everyone wrong and believe the pregnancy is different this time.
"I was too young when I got pregnant with Carly – I was sad and scared," Catelynn said to
In Touch
.
"I would've felt guilty if I got pregnant again when Carly was one or two. But we've both been yearning for this. We're ready to have a baby."
Teen Mom: Being Catelynn, MTV, 8pm, Wednesday 25 June
Got an iPad or iPhone? Reveal Mag is specially designed to fit!