Student Megan Jankowski, 23, from Midlothian, hated the way she looked – but it didn't take a lot to change her mind!
"Everyone who's lost weight has had a trigger. For some, it's seeing themselves looking fat in a holiday photo. For others, it's not being able to fit in a plane seat. For me, it was being asked to be bridesmaid at my brother Clarke's wedding.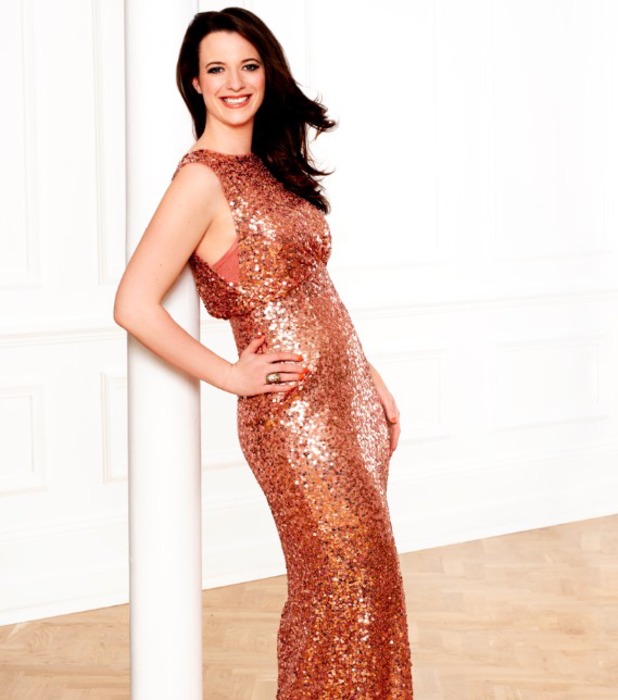 Because no matter how flattered and proud I was to be asked, I felt sick. I couldn't imagine anything worse than walking down the aisle looking like I did.
Growing up, I was the same size as everyone in my class. But when I was 18 and moved away to university in Stirling to study biology, I started to gain weight.
It wasn't that surprising. Excited to be away from home for the first time, I'd thrown myself into the student lifestyle. I was drinking like a fish and eating pizzas, chips and garlic bread to cure my hangovers, but also eating in restaurants two, three, even four times a week with my friends. I'd take chocolate and crisps to lectures and my portion sizes increased.
At first I barely noticed but soon I'd outgrown my size 10 clothes. Then I couldn't fit into my replacement size 12s.
For the first time in my life, I hated the way I looked. I avoided mirrors, covered up in baggy clothes and stopped going out. I just felt too self-conscious. I'd comfort eat, before sleeping most of the day.
No matter how unhappy I was, I couldn't control my eating habits. Even when I graduated from university and got a job in sales, I'd spend my day snacking and downing energy drinks.
When Clarke and his wife-to-be Lauren asked me to be part of their wedding in April 2012, I was shocked into action.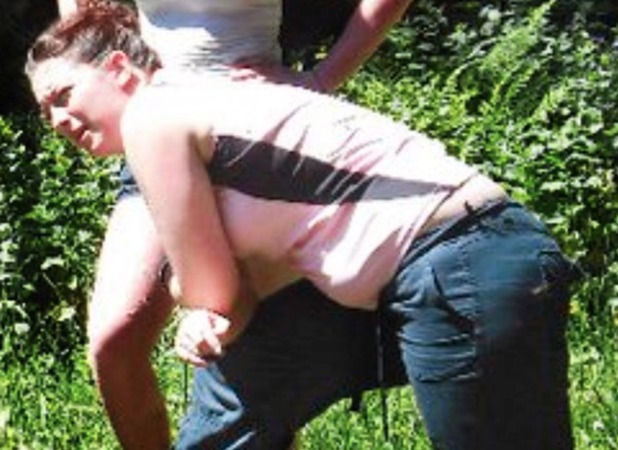 I tried every diet. I'd cut carbs and avoid chocolate. But after a few days of being healthy, I'd crack.
It wasn't until another year had passed – four months before the wedding – and I had to try on my dress I felt the fear again. They'd ordered a size 16 for me and although it was gorgeous, I felt ugly in it.
My mum was already a member of Slimming World and suggested I go with her. I was terrified – I even spent a week before cutting down fatty foods so my first weigh-in wouldn't be too traumatic.
Even so, I weighed 13st 1lb. At 5ft 8in, I wasn't the biggest in the class but that didn't stop my shock – not even at my weight but just that I'd let myself get to this size without doing something about it.
The next day, I changed everything. I'd have fruit or cereal for breakfast, a jacket potato with beans for lunch and a home-cooked meal in the evening. No more greasy burgers or fatty chips.
As I learned about food, I discovered I could have takeaways – by cooking them in a healthy way. It wasn't just the scales that told me how well I was doing.
When I saw friends, they'd comment on how well I looked or say how slim I was getting. No sweet treats could give me the same buzz I got from their compliments.
By my brother's wedding in August 2013, I'd lost 30 pounds and was a size 10. I had to have my dress taken in but, as I slipped it on, I was secretly doing a jig of celebration in my head that it was a little bit baggy, rather than too tight.
Since then, my life's completely changed. I'm back to being the bubbly, confident girl I was when I started university and I'm studying again, nursing this time.
I still weigh the same now – 10st 13lb. I lost just over two stone and it's made all the difference. I'm happier and healthier and don't mind looking in the mirror now!"
Slimming World Head of Nutrition and Research Dr Jacquie Lavin says: "Losing two stone can significantly improve a person's health and wellbeing. Research shows losing as little as between five and 10 per cent of your body weight – and keeping it off – brings a range of benefits including reducing the risk of conditions like heart disease, diabetes, stroke and even cancer.
"As well as affecting physical health, excess weight also has a huge impact on people's mental wellbeing and self-esteem. So, like Megan, many of our members who lose smaller amounts of weight tell us that slimming down has seen them become happier, more confident and improved their overall quality of life too.
"At Slimming World we recognise the big difference losing a small amount can make and members who lose 10 per cent of their body weight receive a Club 10 award and a free week's membership.
"Every month around 5,000 Slimming World members achieve this target."
Slimming World Online offer:Save £35/€45 when you join Slimming World OnlineIf you can't make a Slimming World group or there isn't one nearby, then Slimming World Online could be the perfect way for you to slim. Slimming World Online has all the tools you need to lose weight successfully and stay on track, including menu plans, smart tools, food diaries, motivational tips and inspirational stories from other members.
Visit www.slimmingworld.com/reveal before midnight on Monday 30th June,2014 and enter the exclusive voucher code REVEAL0614 when you sign up to save £35/€45 on three months' membership.