Formed from survivors of physical and sexual violence, one girl group is using those harrowing experiences to give women a voice. Co-founder Jessica Greer Morris tells us why people are listening to Girl Be Heard
Next time you see a group of girls texting, cycling, queuing for the cinema or waiting for the bus, one thing is certain – six out of 10 females just like them will be physically or sexually abused in their lifetime.
The statistics are staggering: over half of all women, everywhere, will be raped, sex-trafficked, beaten or bullied at some point.
Last week, Angelina Jolie, in her capacity as a UN ambassador, spoke at the Global Summit in London to end sexual violence against women. She said: "We must send a message across the world that there is no disgrace in being a survivor of sexual violence – the shame is on the aggressor."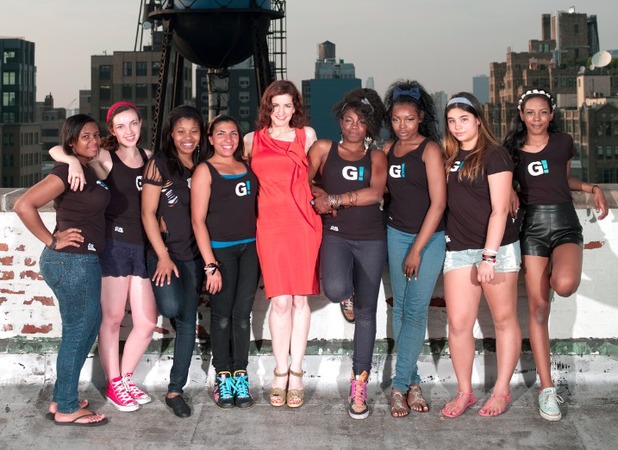 Joining her on stage were a group of extraordinary young women from New York. Through theatre and performance, Girl Be Heard strive to empower and give a voice to women everywhere. And most incredibly of all, they are comprised of survivors of sexual and physical violence.
These strong women, aged 12 to 21, use their own stories to highlight the plight of real girls who need to be protected, because, as the group's co-founder and executive director Jessica Greer Morris says: "Being a girl is a risky business."
Jessica understands all too well why it's so important for every girl to have a safe place to turn to, because she's a survivor too. "I'm a walking, talking miracle after surviving sexual abuse by a relative with a drug and alcohol problem," says the 46-year-old mum of twin boys.
Jessica was just 11 when she caught herpes from her attacker and following that ordeal, she was date-raped twice, at college and afterwards: "I hid my pain in drink and drugs for many years but I've been sober for 20 years now. I share my story to empower others – it's my life's work."
Alongside a successful career in public health – tackling gun and drug crime, physical and sexual violence and sex-trafficking – Jessica enjoyed playwriting and acting, and in 2008, she set up non-profit organisation Girl Be Heard with artistic director Ashley Marinaccio, who was working with 12 girls on a show called Girl Power: Survival Of The Fittest.
From the original 12, the group quickly grew to include over 150 girls, who sing, dance, rap, campaign and speak publicly about ending violence against women, performing everywhere from local schools and the White House, to last week's Global Summit in London.
While the summit focused on how rape is used to destroy communities in war-torn countries like Sierra Leone and the Congo, Jessica knows there are plenty of issues closer to home, which affect us all.
In the UK, an estimated 95,000 rapes take place each year. Yet just a fifth are reported and only one per cent of rapists are convicted. A survey conducted by Reveal last year showed that nine out of 10 people knew their attacker, but most don't come forward because they think no one will believe them. And an overwhelming 86 per cent of people felt more support is needed to ensure victims seek justice – something our petition is calling upon the Government to change.
Jessica has witnessed first-hand what a difference it can make to get women to talk about rape. "I was able to take one of our sex-trafficking survivors on a plane for the first time in her life. She told her story in front of 4,000 missionaries, and afterwards women came to us and said: 'I have never told anyone but the same thing happened to me.' It was incredibly moving."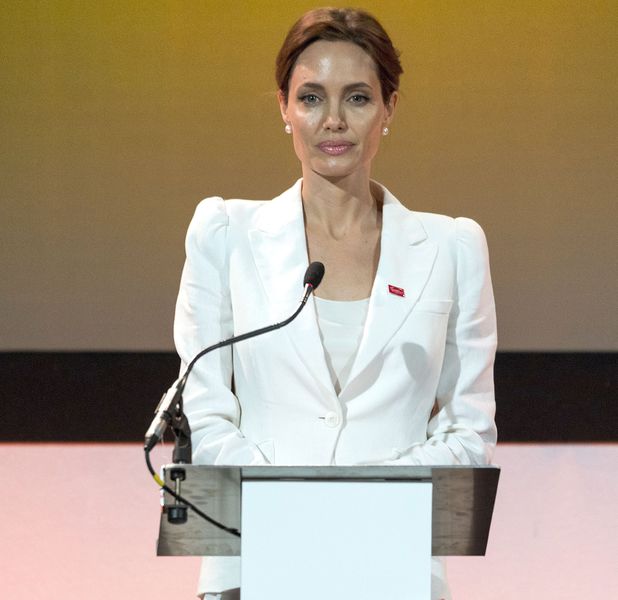 One of the group's members promised not to tell anyone when her uncle and cousins started sexually abusing her – she was just five years old. But she has recently found the courage to write her own show, Family Owned And Operated.
She says: "I thought everyone's first sexual experiences were supposed to be like this. Every weekend, my family would get together. My uncle would catch me in those dark spaces of the house… our 'quickies', he called it."
At Girl Be Heard's twice-yearly auditions, the harrowing tales continue to flow. 'One girl was sex trafficked at school, aged nine, by a janitor who started selling her from the back of a car. Another was drugged and raped by her talent agent,' says Jessica.
"That's why they need to get access to the best services: legal, medical or practical. Our philosophy is: if a girl can change her own life, she can change the lives of girls everywhere."
As the group's powerful message spreads around the world, Jessica says: "Sexual and physical abuse can happen to anyone whether, like me, you are from a loving home, or you're a girl in NYC, London or the Congo. All girls everywhere face the same danger.
"What amazes me still is that, when the girls raped in the Congo are asked what they would like done to their abusers, most of them choose to forgive. I forgave the relative who abused me and even grew to love him. He gave up drink and drugs, went on medication and changed.
"Today, I am happy, joyous and free and I have the best job in the world – I need Girl Be Heard as much as they need us. We invest in girls for life and hope that the group will continue growing.
"Abuse isn't something that happens one day and you recover," continues Jessica. "It takes a lifetime to heal, and we're there to help. Then, one girl at a time, we can change the world."
By Anna Gizowska, Su Karney
The group is currently on the Girl Be Heard Across Borders tour sponsored by the US Embassy – running now until 9 July in Switzerland and Denmark.
For more information about the group's activities, visit girlbeheard.org