Katie Newell, 22, has a genetic condition that causes disabling growths in and outside her body
Like most young women, Katie Newell just wants to fit in. But for her, it is far harder than most, because the 22-year-old suffers from neurofibromatosis (NF) – a genetic condition that causes benign tumours to grow along her nerves.
She looks different to other girls her age and also struggles with everyday tasks we take for granted as tumours are taking over her body, both inside and out.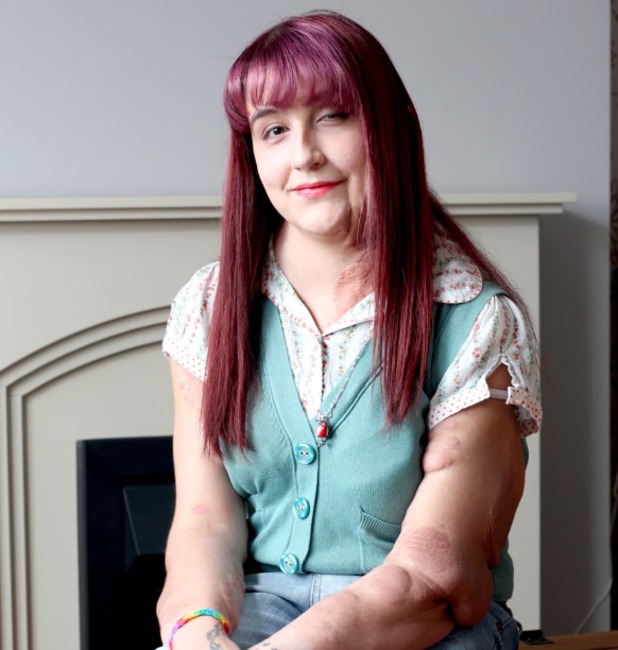 "Life with NF is extremely difficult," says Katie, from Essex. "It's impossible for me to keep up with other people my age, and the fact that I look the way I do just highlights how different this makes me."
Katie was born with an innocent-looking light brown birthmark around her chest and back. Knowing that several people in their family had the "café au lait" mark, Katie's mum Vanessa wasn't worried.
But then, aged eight months, Katie's breathing became laboured and eating left her screaming in pain. Hospital scans revealed a tumour underneath her birthmark, restricting her lungs as well as her airway and feeding tubes.
"It was terrifying," mum Vanessa, now 44, remembers. "Katie was whisked into surgery, where doctors spent 12 hours removing as much of the non-cancerous growth as possible.
"They diagnosed NF and told us that there would be many more tumours to come. We were totally crushed when they said it was unlikely that Katie would survive past the age of five."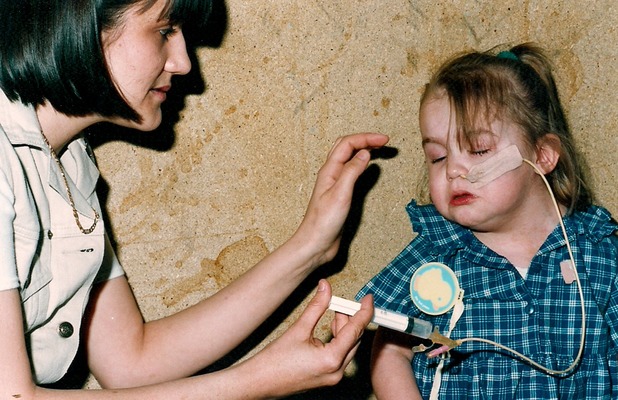 Over time, more tumours appeared on Katie's spine, making it difficult for the toddler to walk and cutting off most of the feeling below her waist. But surgeons were concerned further surgery could cause more nerve damage.
However, Katie defied the doctors' expectations and celebrated her sixth birthday. With renewed hope, Vanessa began a campaign, raising £10,000 in six months to fund treatment at the renowned Boston Children's Hospital in the US.
Katie had surgery to remove tumours from her spine, which was then rebuilt with metal rods. "It was incredible," Katie remembers. "I came home much fitter and stronger. I recall walking across a cobbled street and feeling the bumps. Until that point, I'd barely been able to feel the ground under my feet."
Vanessa raised a further £60,000 to pay off her daughter's medical bills, which the mum-of-four insists was worth every penny to see Katie becoming an active little girl, running around with her friends.
But aged 13, she suffered a cruel blow. "Until then, all my tumours were internal so I looked like any girl my age," Katie says. "But then another café au lait mark appeared on my left jaw, with bumps under the skin. They grew quickly and I ended up with a huge tumour drooping from my jaw.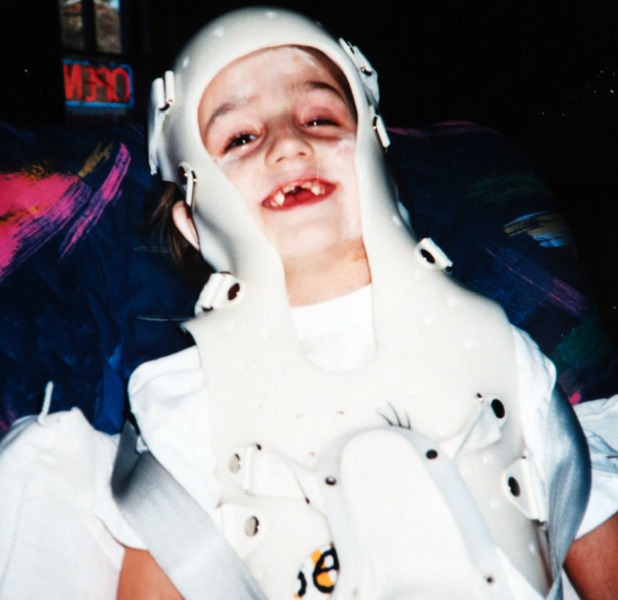 "It was horrible. Strangers stared and kids called me names. My best friend, Alicia, stuck by me but I retreated into myself, spending more time at home.
"I'd always loved drawing and discovered anime – Japanese animations – online. I started creating my own anime characters and making friends on these sites – people who shared my interests but didn't care what I looked like."
Gradually, Katie developed new growths along her left arm and her spine began to curve from scoliosis – another symptom of NF. As more tumours grew internally, her breathing became worse. Things became so bad, she was offered further surgery on the NHS when she was 17.
"The tumour on my lung was inoperable but they removed most of the growth on my face. It was brilliant to look normal again for my 18th birthday party. Dancing and laughing, I felt like a regular teenager."
Over the last four years, Katie's condition has worsened. The tumours on her left arm are so bad, she can no longer use it. Other growths have appeared on her tummy, chest and spine. A tumour on the right side of her neck is spreading across her shoulder, threatening the use of her healthy right arm, which would leave her unable to draw.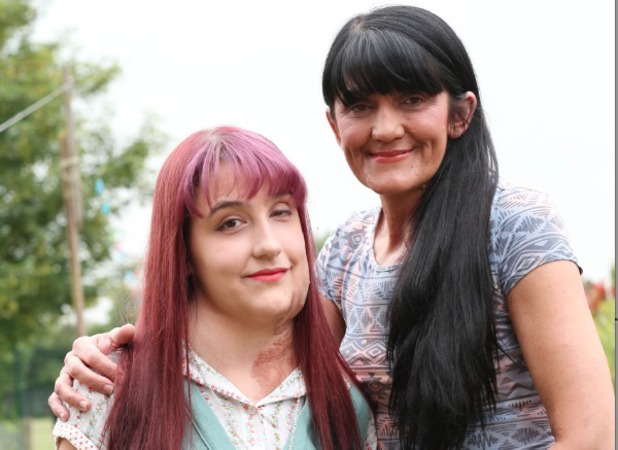 "My art has helped get me through. Without it, I don't know what I'd do. Doctors say it's too dangerous to operate on my neck. But I refuse to just wait for the condition to take over – I want to take action as soon as possible, to save my arm."
Vanessa knows the dangers of surgery but wants her daughter to make an informed choice about the next step: "When I look at Katie, I don't see the tumours. Instead I see the gentleness and kindness that shine from her eyes. She has faced it all with courage and grace.
"To me, that makes her truly beautiful – inside and out."
By Tracy Gayton