Stacey Smith, 25, was shocked into losing weight after she was told her flab could lead to her funeral
At 22st 7lb and struggling to squeeze into a size 28, Stacey Smith knew she needed to do something about her weight.
But the mum-of-one had given up counting calories and despite her best efforts, she just couldn't resist gorging on crisps, sweets and biscuits.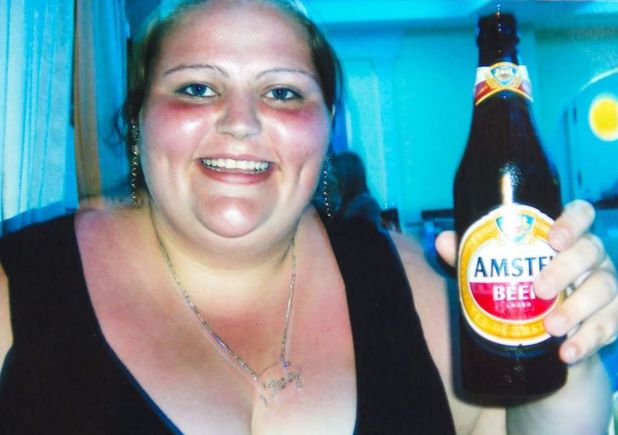 It was only when her mum Marie, 45, sat her down for a serious chat and begged her to slim that the enormity of Stacey's weight problem finally hit home.
"She told me she was frightened she'd lose me if I carried on the way I was going," says 25-year-old Stacey. "It might have sounded harsh but she was right and I needed to hear it.
"If she hadn't been so honest, I probably would have just got bigger and bigger. Those words saved my life."
The pep talk proved to be the kick-start 5ft 4in Stacey, from Norwich, needed.
She signed up to Slimming World and shed an incredible 13 stone – more than half her body weight.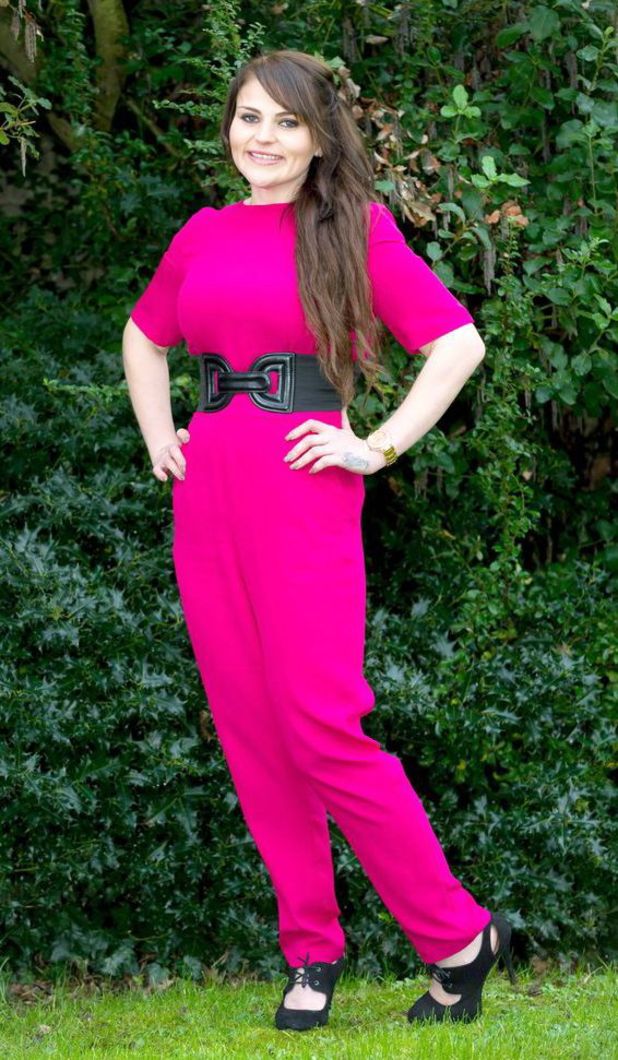 Stacey's weight issues started when she was a toddler and as she grew up and went to school, she continued to get heavier.
"I started gaining weight from the age of three and as I got older it got worse," she explains. "By the time I was 14, I was 18st.
"Mum would give me lunch money, but she didn't realise that I was eligible for dinners at school too because she was a single working parent.
"So I'd stop at the shop on the way to class and get crisps and baguettes, then I'd have lunch from the canteen too.
"She'd also prepare home-cooked meals every evening, but as she worked late, I'd get home from school and cook chips, onion rings and chicken nuggets in the deep-fat fryer.
"But I wouldn't tell her. Instead, I'd clear up everything before she got back and go out with my friends.
"So when I got back, Mum would be none the wiser and make me a dinner too. And even that wouldn't be the end – I'd sneak crisps and sweets up to my bedroom to eat before I went to bed.
"Looking back, it's no wonder I was so big."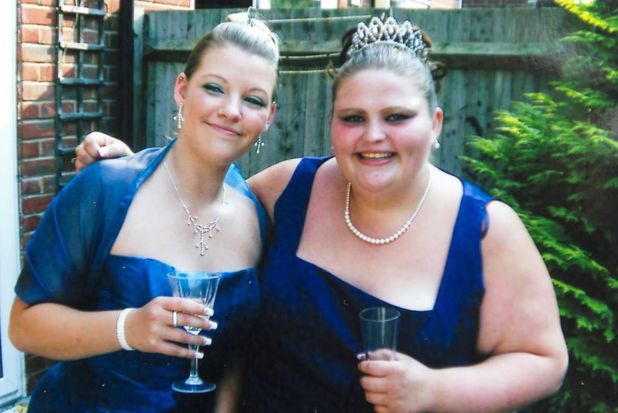 By the time she reached 19, Stacey had reached a crippling 21st.
Although she was the largest of her group of friends, she tried not to let her size get in the way of joining in.
"I can remember going to the fair. I'm really scared of heights but I built up the courage to go on a ride called the Mega Drop," she says.
"When I tried to strap myself in, I couldn't get the seat belt over my stomach. I was mortified and had to get off in front of everyone.
"I tried to put a brave face on but secretly, I just wanted the ground to swallow me up. It ruined my whole day."
Despite the humiliation, Stacey still couldn't find the willpower to lose weight.
"I became used to the embarrassment. When I started going clubbing, I once caught a glimpse of a bloke coming up behind me on the dance floor. He made a horrible face, puffing out his cheeks, and mouthed the word 'fatty' behind my back.
"I had to just brush off his nasty jibe and push it to the back of my mind."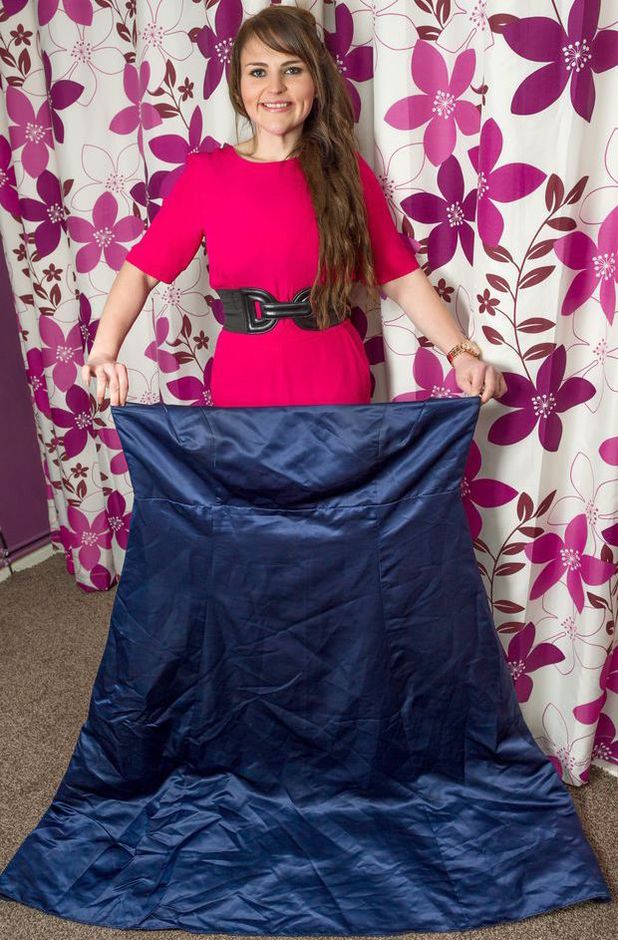 Although Stacey avoided thinking about her weight, her mum couldn't. And in December 2008, she sat down and told Stacey just how worried she was.
"We had a heart-to-heart one evening. She confessed she was concerned and told me she didn't want me to die before her.
"She worried I'd eat myself to death and my flab would send me to an early grave. I was devastated but knew she was right."
Shocked into action by her mum's blunt words, the pair decided to do something about it and joined Slimming World together. Stacey lost 11 pounds in her first week by cutting out baguettes, crisps and chocolates and having soup for lunch and homemade chilli con carne for tea.
In just five months, she'd dropped an incredible six stone before falling pregnant with her long-term boyfriend in April 2009.
"I was terrified having a baby might stop my weight loss but by that point I was determined to keep up my hard work.
"So I carried on eating healthily and I was stunned when, after I gave birth to my little girl, I'd actually managed to lose
another three stone, going from 18st 7lb to 15st 7lb.
"I'd been so big you couldn't even tell I had a bump until I was 30 weeks gone!"
Stacey didn't stop there. After having her daughter Millie-Marie, now four, she continued to diet and is now a healthy 9st 10lb, perfect for her frame.
Stacey's newfound confidence saw her complete a training course in hairdressing and she can now run around with Millie-Marie without getting out of breath.
"It might have hurt to hear at the time, but Mum's deadly warning was the best thing that happened to me," says Stacey. "She has been a huge support throughout my weight-loss and really it's all thanks to her."
by Harriet Rose-Gale