Mum-of-one Jo Smith, 36, is the only person in the world with two deadly conditions – if doctors treat one, the other will kill her...
"Doing a million things at once, talking fast and getting things done – that was my style.
Whether it was my job as a company director or my packed social life, nothing was too much. I had endless energy and ambition and I believed anything was achievable.
In a bar in Exeter in November 2006, I met my future husband, Clarke. Within months we were living together and we got a Jack Russell, Dexter, who we both adored. Dexter provided me with my next business idea – dog-walking.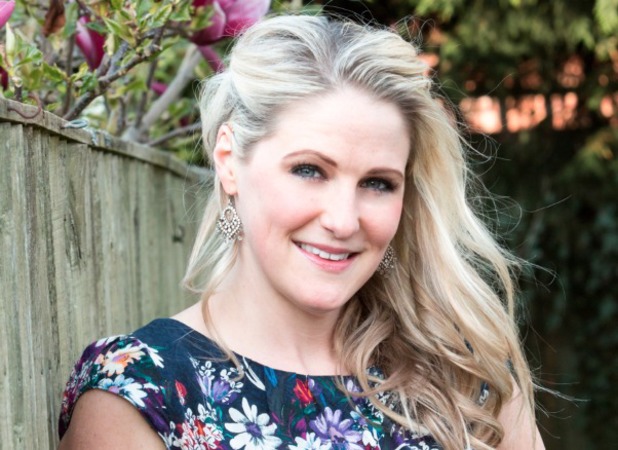 Life couldn't have been better. The dog-walking business was thriving and Clarke and I were happy.
On my 30th birthday, we decided to try for a baby. After two years, I wondered if it would ever happen but then, in January 2010, it did. And I loved being pregnant. I was one of those annoying people who took it in their stride. I charged up hills near our home walking six dogs at a time, feeling fit and healthy.
Our son Rudey arrived on 3 October, 2010. I'd never felt so overwhelmingly complete. I knew life would never be the same – it was going to be so much better.
After a few months, I returned to dog-walking. Between my baby, my job and our wedding in April 2011, I never sat still.
I began to feel lethargic when Rudey was 11 months old, but I thought I just needed to relax. But then I started getting dizzy when I stood up. Soon I couldn't walk without struggling.
I had pains in my chest and could feel my heart throbbing. When Rudey took his first steps on his first birthday, I hardly had the energy to celebrate. I was getting no answers from doctors – until they sent me for an echocardiogram on my heart.
The results brought my world crashing down. They thought I had idiopathic pulmonary arterial hypertension (PH), a degenerative condition leading to heart failure, with no cause or cure. The arteries in my lungs thickened and my heart struggled to pump blood.
I went into panic mode. How could I not be fixed? I'd only ever been a healthy woman, exercising all day, eating well.
It didn't seem fair. Researching information consumed every moment. I had Rudey. I had to live.
A month later, a scan showed a mass by my left kidney. Christmas 2011 passed in a haze of painful biopsies. By January, I was in hospital. I was so weak, I wasn't capable of being a proper mum. Tests found I had the most severe form of PH. Doctors started me on medication but tests on the mass they'd detected were inconclusive.
I was discharged from hospital and, to begin with, the medication made me feel so much better. I had energy again and didn't feel so dizzy or breathless.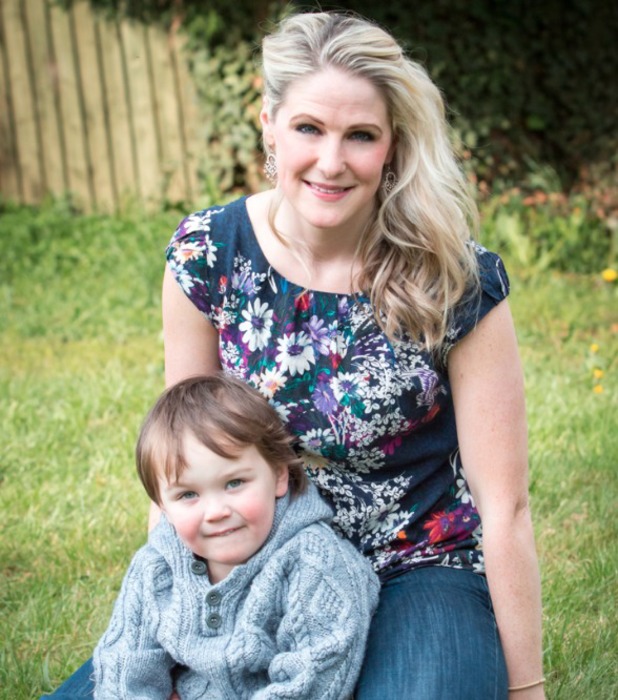 But doctors warned the medication would become less effective. After nine months of weighing up the risks, I decided to have an operation to remove the mass.
I had a 50 per cent chance of survival. The location near my spine meant they had to go through my stomach and remove several organs. "There's a risk the organs won't work properly once they've been out of your body," I was told. It was terrifying, but I had to try.
The operation, in January 2013, was a success, and when I woke up I was incredibly happy. I was alive!
But my joy was cut short. The mass was a follicular lymphoma – cancer of the white blood cells. There were smaller lumps around my lymphatic system. At a five billion to one chance, I was suffering from cancer and PH.
It was unlikely the two conditions were linked, and the treatment for one would cause problems with the other. My heart and lungs were too weak to withstand cancer treatment, but I couldn't go on the heart and lung transplant list because I had to be cancer-free for five years.
Ever since, I've been stuck in a cruel catch-22 situation. They can't treat the cancer because of the PH, but they can't treat the PH because I have cancer.
I'm raising money to try a new treatment at the Better Being Hospital in Thailand. A doctor believes he can treat my conditions using a new form of immunotherapy, costing around £30,000. I don't know if it'll work, but there are no other options.
Clarke and I separated recently but he's still present in our lives, always there for Rudey, who's three now. I long to run around with my son, and sometimes the fact that I can't reduces me to tears. But he'll look me in the eye and say: 'Don't worry, Mum, we'll do it when you're better.'
Some days, it's hard to get my head around having two terminal illnesses. But if my life is going to be a short one, I still want it to be a happy one. There is a lot I can no longer do, so I have to make every day count by doing as much as I can."
By Kim Willis