Penny Brown has undergone a dramatic physical transformation to look like her favourite animated icon.
Most women dream of having an hourglass figure, but Penny Brown has taken it to extraordinary new levels.
Inspired by the voluptuous cartoon character Jessica Rabbit, star of 1988 animated movie
Who Framed Roger Rabbit?
, the 25-year-old's bust measures twice the size of her waist.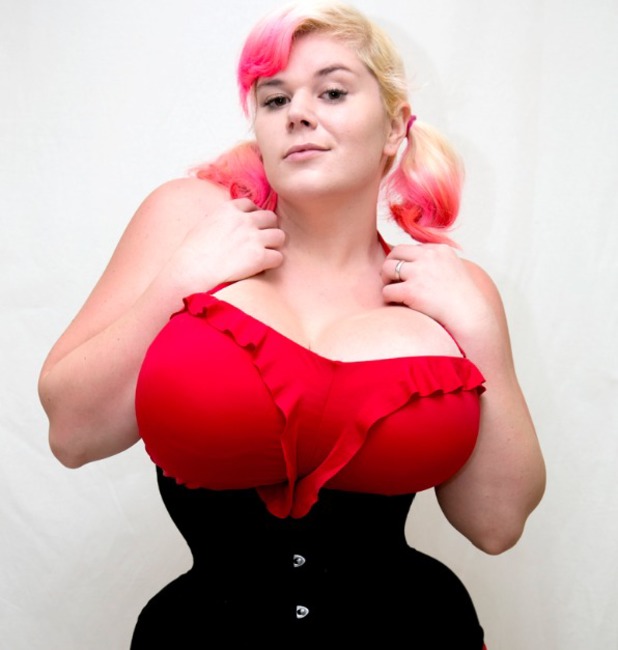 In the last two years, she has had two breast implant surgeries – taking her from an already ample 34H to an 36O cup.
And she has shrunk her waist from 38in to just 23in by squeezing herself into a tiny, punishing corset for up to 23 hours a day.
When Penny is wearing it, she can only eat tiny portions because her stomach is so restricted. Bending, sitting and lying down can also be problematic, and exercise and sport are completely off limits because she would struggle to breathe properly.
But, despite these restrictions, Australian- born Penny says it's all worth it to have curves like her idol.
"I've been obsessed with Jessica Rabbit from a really early age," she explains. "She's incredibly sexy and there's a real power and strength to her character.
"I've always wanted to copy that – when I was five, I was already thinking about breast implants."
Unsurprising then that by her teens, Penny didn't feel comfortable with her body: "I was chubby and awkward, I was never happy with myself and was really shy when I was with people I didn't know."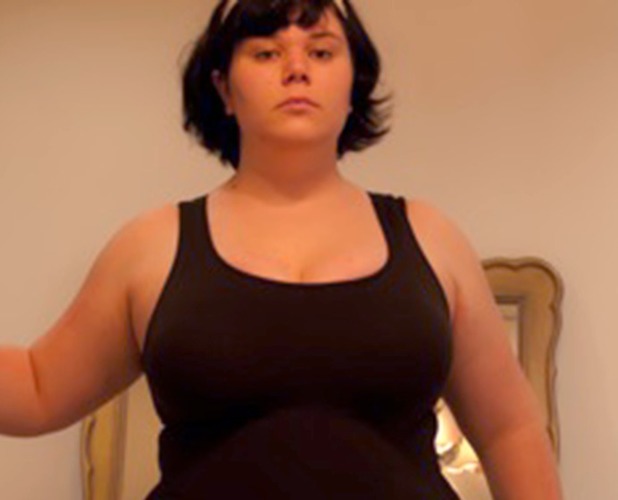 Penny, who now lives in Okinawa, Japan, first started experimenting with corsets in February 2012 to take a set of saucy snaps for her husband Cooper, 28, who is in the US Air Force.
She loved the effect it had on her figure so much that she began corset training – a method that involves shrinking your waist by wearing the tight-laced garment for long periods of time.
Initially, she wore one continually for four months, only taking it off to shower. 'It was tough at first,' she admits. 'The corset is not a magical tool that makes your waist tiny in a few months.
"It really was hard work and took a lot of dedication. Bending wasn't really possible and reclining in a corset was also difficult.
"If you try to eat normal meals, you get very uncomfortable, very quickly. So I ate little meals, and things that incorporate liquid into the food, like smoothies.
"Driving was difficult and working out was basically off limits, because I'd get too breathless. In the first four months of corseting, I got some uncomfortable sensations in my ribs, due to forcing my body far faster than is smart or recommended. But I got used to that."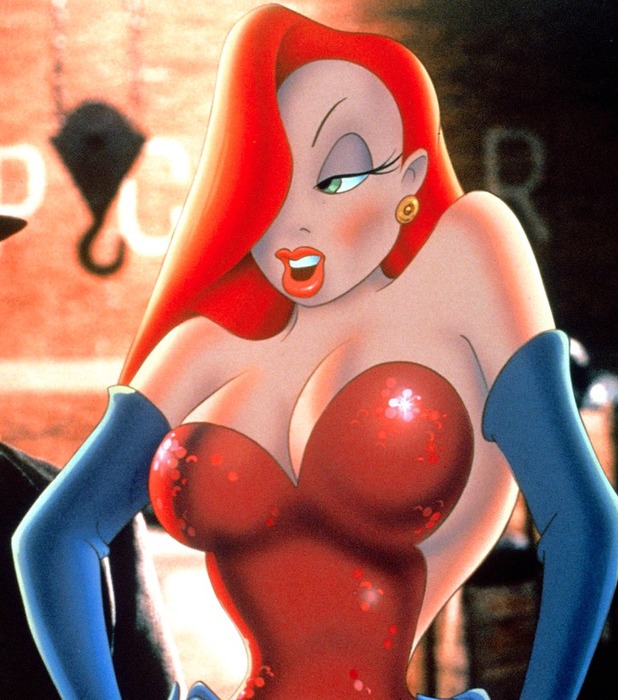 Alarmingly, corset training is known to constrict and even move internal organs out of place. But the dangers didn't put 5ft 10in Penny off.
"I haven't experienced any ill effects and as far as I know, my organs haven't moved. The human body is amazing. There are only a few organs that can't be moved, and they tend to be protected by bones.
"The stomach is an incredibly resilient thing and it can withstand being squashed.'
Within four months, Penny's corset- pinching produced drastic results, shrinking her waist from 38in to a minute 23in.
In August 2012, she underwent her first breast implant surgery, taking her from an already impressive 34H to a 36J.
A year later, she went under the knife again, going up yet another five cup sizes to Jessica's exaggerated hourglass shape.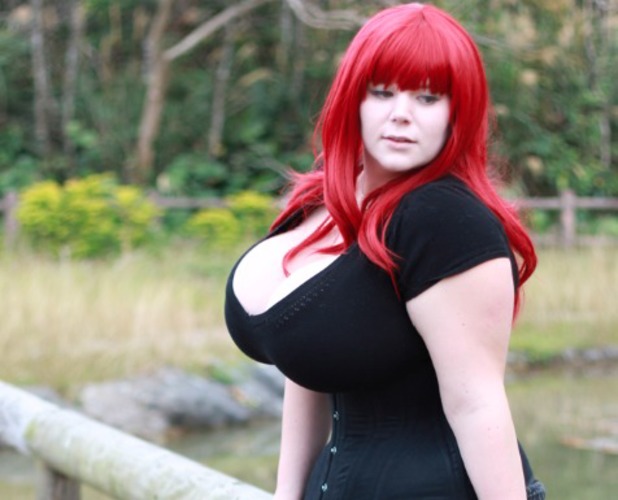 Today, Penny says she is proud of her figure and will continue to wear her corsets every day: "I used to hide my body away under unflattering, baggy clothes, but I feel like I've had a new lease of life."
When out of the house, she often finds herself surrounded by admirers – both male and female – who want to have their picture taken with her. She's also been inundated with messages via YouTube, where she posts videos of herself talking about her look.
"I get lots of messages from young women, congratulating me for loving my figure," she says. "A lot of them are a little chubby like me and don't think they can be popular or beautiful. I want to show them that they can be confident, too."
However, her biggest fan is her husband, Cooper. Penny says: "He loves my extreme figure. He is proud to have a wife who looks the way I do and never tries to prevent me from being in the spotlight."
Penny does have her critics and she has experienced negative comments online but she refuses to acknowledge the put-downs.
"Some people say I'm destroying my body and it doesn't look natural. But my appearance is for me and I love the way I look. If other people like it, and a lot of people do, that's all good, but I don't care what other people think – this is for me.
"Looking like Jessica Rabbit makes me feel like I could take on the world."
By Emma PearsonGot an iPad or iPhone? Reveal Mag is specially designed to fit!