RV Rampage contestant, Deanna Lori Grace, has shared her story of how she managed to shed six stone in five months and go on to compete in the new TV show.
For 5ft 3 Deanna, leading a healthy lifestyle hasn't always been easy. After giving birth to her daughter, the 31-year-old was diagnosed with post-natal depression and began to put on weight, reaching her heaviest at 14 stone 4 lbs.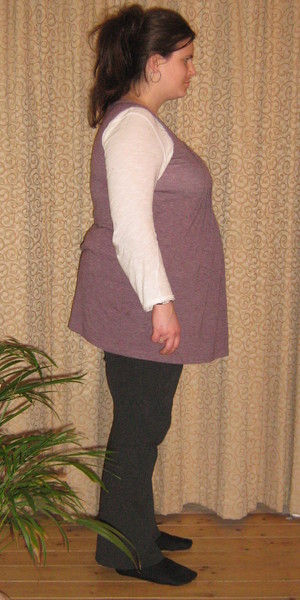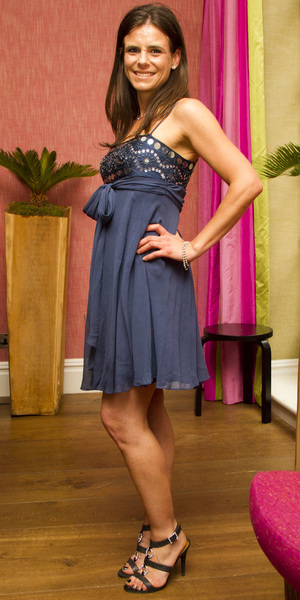 Unhappy with her weight gain and desperate to get her life back to normal, for both her and her daughter's sake, Deanna set herself a personal mission to regain control, and set out on a new health and fitness regime.
Five months later, six stone down and currently a size eight, the South African is now embarking on new challenges she never imagined she could. But how did she do it? Through healthy eating and exercise, she says.
Speaking to Reveal, she said: "Initially I just started eating healthily and cutting out sugar and fatty foods and lost about two stone…then I did the Cambridge weight plan (a weight management programme that uses food plans) for three months and lost a little bit more again."
As the weight began to fall off, Deanna became more active and into her fitness, complementing her healthy eating with regular walks and 20 minute workouts using Jillian Michaels' 30 Day Shred (a cardio and fitness programme using core exercises).
"I started off doing Jillian Michaels' 30 Day Shred as it's only twenty minute DVDs. It's challenging, but manageable. But now I run a lot and I do Lively Bodies Bootcamp sessions three times a week in Alderley Edge. Each session is an hour long and then on a Saturday we do an hour and a half, which includes a 20 minute run around the village. It is so beautiful where I live and I really love being outdoors."
And it seems the exercise bug has stuck with Deanna, both personally and professionally. Now a qualified fitness instructor, she likes to lead as healthy a lifestyle as possible encouraging others to do the same - but not without a few cheat days here and there, we're glad to hear:
"I still have cheats now and then, but I really follow a healthy lifestyle now… It's good to look good, but for me being happy and healthy and having so much energy that's what keeps me motivated… I wanted to base my career around what I love, so I began studying early in the year and will complete an Advanced Diploma in Specialised Personal Training and also as an Advanced Nutrition Specialist."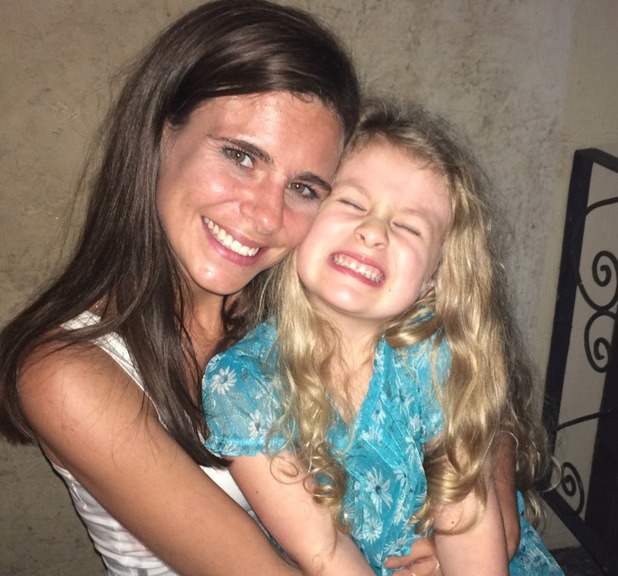 Deanna is also busy starting up her own business to help others lose weight too. She said:
"I want to educate people on what to eat and how to start off with exercise, in a friendly and one on one basis. I will go to people's homes, and even go grocery shopping with them to coach them on what food to buy. I have learnt so much through my weight loss journey and it has totally changed my life. I am so happy and full of life now, I want everyone to feel this way!"
And it's not just a new lease of life her weight loss has given her, Deanna, now happy with her current weight, has found herself competing in new exhilarating TV show
RV Rampage
.
Set in New Zealand, Deanna and her fellow contestants travel across the country in the close confines of a motorhome, taking on physical and cultural challenges as they go.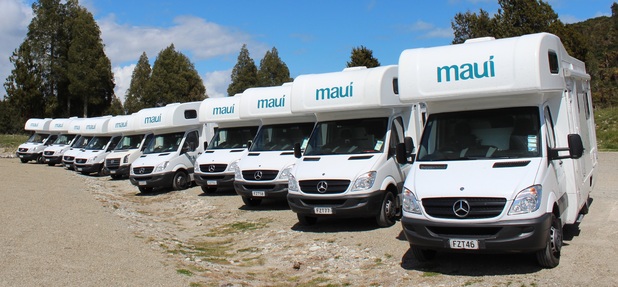 From bungee jumping, to white water rafting and performing the Haka - this was one opportunity she definitely wasn't going to miss.
"My whole life I've wanted to go to New Zealand. To finish off the year being able to do this amazing trip – it was really incredible."
"It was physically demanding and mentally challenging, but it was a really good test for me to see how much I could actually achieve, being able to do all of those things. I definitely overcame my fear of heights. I absolutely love them now and if I'm high up in a building or somewhere, I get this excited urge to jump now!"
And fittingly, when at the top of New Zealand's Fox Glacier, the size of Deanna's achievements really began to hit home.
Recalling her own personal highlight from the show, she said:
"What sticks out for me the most was being on the Fox Glacier. I found it the scariest of all the challenges - for some reason I wasn't feeling as mentally strong that day – but just being on top of that glacier was breath taking, it was really phenomenal."
Inspired by her journey and now a reformed adrenaline junkie, Deanna's not stopping there. As she prepares to compete in two punishing obstacle courses this summer (Pretty Muddy and Total Warrior), Deanna proves when taking on the impossible, it really is mind over matter that it all comes down to.
See Deanna compete on RV Rampage from Monday 26th May on the Travel Channel.
Reveal is now on Google Plus! Join us here for the latest pictures, fashion and celebrity news!