Selina Jeacock's daughter, Leah, was just 17 when she died of cystic fibrosis but she left amazing memories that will last forever.
"Leah had rules. When the day came, no black. Just glitter and sparkles. 'Celebrate my life, don't mourn my death,' she said.
We all knew the day would come – and it would come soon.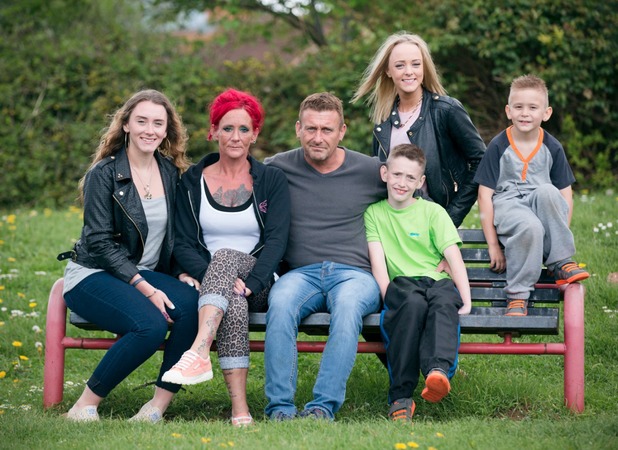 Leah was only a few days old when she started coughing up a green mucus. At seven weeks, she turned blue and was rushed to hospital near our home in Oxford.
We feared bronchiolitis but the truth was much scarier. She had cystic fibrosis (CF), a condition that affects the internal organs, especially the lungs, by clogging them with thick sticky mucus.
It was terrifying. She'd need steroids, medication and vitamins for life; a feeding tube, nebuliser, ventilator and physiotherapy every day.
The doctor also warned that the damage that had been done in the first few weeks of Leah's life meant she'd probably only live until she was 17.
That number haunted me.
It wasn't until Leah was 10 and she read about CF in a magazine that she started asking questions.
'Is that what I have?' she asked.
Once I'd said yes, Leah didn't want to talk about it. She didn't want to give CF the limelight in her life. Hardly any of her friends even knew she had it.
'Whatever happens, I'll deal with it. But when I die, you lot will fall apart!' she'd joke. She was right – she was the beating heart of our family.
Leah's sisters adored her. Jasmine, now 18, was her confidant – they'd talk for hours – while 20-year-old Aylisha was like her second mother.
Her little brothers, Caden, seven, and Ashley, nine, idolised her. If Caden had a tantrum, it was Leah who calmed him down. And Ashley was protective, jumping to Leah's side whenever she was having a coughing fit.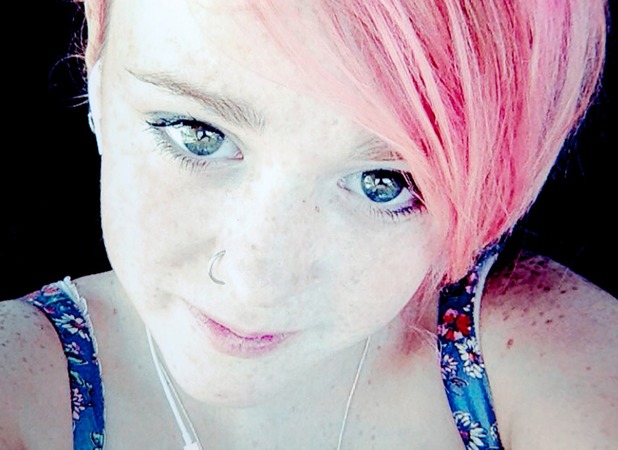 Leah's lung function deteriorated four years ago, from an already low 68 per cent to 56 per cent. And it kept going down. She began coughing up blood and suffering nosebleeds. She was never out of hospital for longer than two weeks and became dependent on an oxygen tank.
At 16, specialists explained that a lung lobe transplant might help. It wasn't a full transplant, but one where they cut donor lungs down to size.
It came with risks of internal bleeding but if it was a success, it would extend her life.
Eventually Leah agreed.
She spent her 17th birthday in hospital because she had a chest infection. And when she took a breath to blow out the candles on her cake, she started coughing up blood, then passed out.
Trembling, I held her until she woke. 'I'm scared now,' she whispered. 'I'm dying.'
'I'm always by your side,' I wept.
In true Leah fashion, she cried, we hugged, then she moved on. Her friends arrived for a surprise party and Leah was all smiles.
She was now failing rapidly, and doctors were shocked at the state of her lungs.
'Are you sure you want to go ahead with the transplant?' I asked Leah. But she was determined.
The transplant was so risky, the hospital psychologist suggested Leah consider her funeral plans. She wrote them out butI couldn't bear to look at them.
As the operation neared, she gave me instructions for her sisters, telling them to go travelling and to follow their dreams. 'You as well, Mum. Live your life, ' she said. But what would life be like without her?
The operation took 13 hours. It wasn't a success – Leah suffered internal bleeding and swelling on her brain.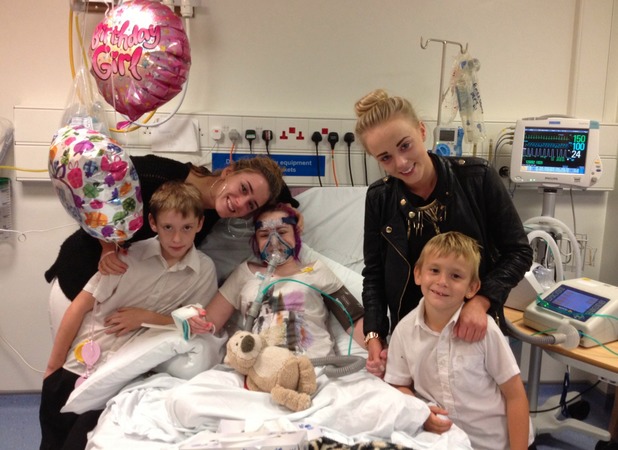 They kept her on a life-support machine. Whenever they tried to wake her up, she became distressed. Then her liver and kidneys started to fail.
'There's nothing more we can do,' the doctors admitted, advising us to switch off the machine.
My heart was screaming no. But my head knew it was the kindest thing.
It was then I picked up her funeral plans: 'I want a fairy-tale ending. Invite people to celebrate my life, not mourn my death. No black allowed. Just pink, glitter and sparkles.'
On 31 October 2013, along with the closest members of our family, I sat by Leah's side for the final time.
We played Rihanna's
Diamonds
and held her hand, whispering all the time how much we loved her.
Then, they turned off the machine.
The soundtrack to Leah's life had always been machines. Nebulisers, oxygen tanks, breathing pumps. Then a beeping life-support machine. But now, silence.
All we could do was give her the fairy-tale ending she'd asked for. Her coffin was pink and sparkly. White horses drew her carriage and I walked at the front of the procession, desperate to be near her.
We played Katy Perry's Roar because that was what exactly Leah had done. More than 500 people came to her funeral. I was honoured to be her mum.
After 17 years caring for Leah, I didn't know what to do next.
So I'm campaigning for better understanding of CF, in Leah's memory. At present, NHS guidelines expect a sufferer's lung function to drop to 35 per cent before they can be considered for a lung transplant. You have to be weak enough to justify the transplant, but still strong enough to survive it.
It's a catch-22 situation. I want lung function to drop to just 50 per cent before a patient is referred.
Cystic fibrosis is a lonely condition. Sufferers can't even meet up in case they infect each other. I want them to know we're all in this together.
Leah might not be here any more, but her legacy will be the changes we'll make to other people's futures."
By Kim Willis