Lucy Dafforn's perfect dress was close to hand, thanks to a hand-me-down gown.
Most women spend months searching for the perfect wedding dress. But bride-to-be Lucy Dafforn found the gown of her dreams without setting foot in a bridal shop, flicking through wedding magazines or trawling websites.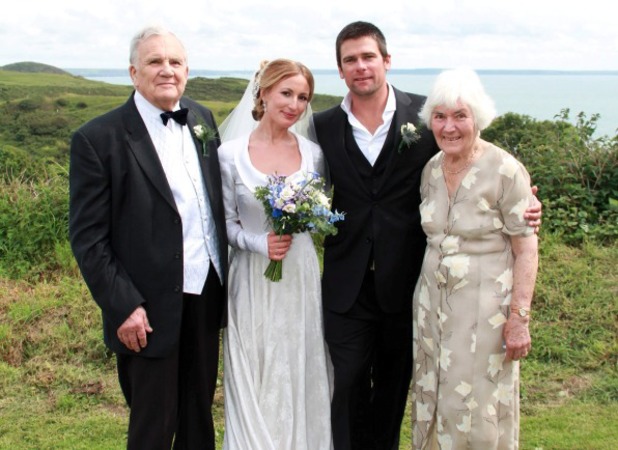 Instead, the 31-year-old wore a stunning vintage number to wed her 35-year-old Australian partner, Mark. And it wasn't the first time the dress had featured in an important family occasion. In fact, it had already been up the aisle twice before – as worn by both Lucy's mother and grandmother on their own wedding days.
"I had no trouble finding my 'something borrowed'," says Lucy. "I felt lucky to wear the same bridal gown as Mum and Grandma – a dress with so much family history. I'd always thought it was beautiful."
Lucy's grandmother Mel, now 88, first bought the flowing ivory dress for six guineas – equivalent to around £650 in today's money – when she married Ian, now 89, in London in 1950.
The dress was then passed down to Mel's daughter – Lucy's mother Penny, 60 – in 1974, when she wed Harry, now 62, in Hampton Court, Surrey.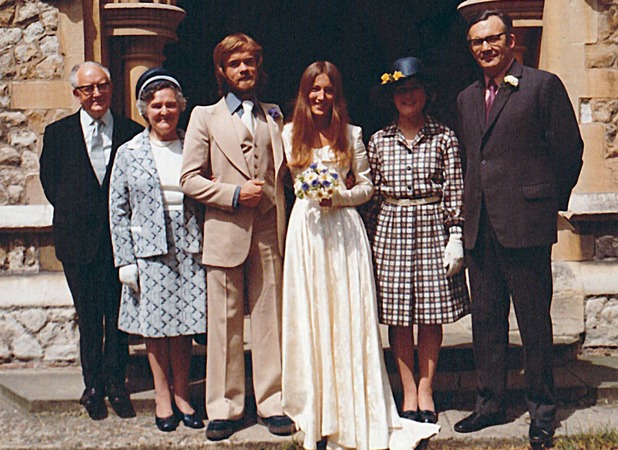 The dress spent the next 38 years in storage, awaiting another chance to adorn a beautiful bride.
Meanwhile, Lucy, from Pembrokeshire, moved 9,000 miles across the world to Australia's Northern Territory to start a new life with her construction worker boyfriend Mark, seven years ago.
In July 2011, while on holiday in Malaysia, Mark surprised Lucy by producing a diamond ring and popping the question.
With the big day set for 17 June 2012 in Lucy's Welsh hometown of Solva, the couple had a lot of long-distance planning to organise. However, there was one detail Lucy was sure of from the outset – she would wear the family wedding gown.
Two weeks before the ceremony, the couple flew back to the UK. "It was quite a nerve-racking time," says Lucy. "I hadn't tried the dress on for about 10 years, so I wasn't 100 per cent sure it would fit.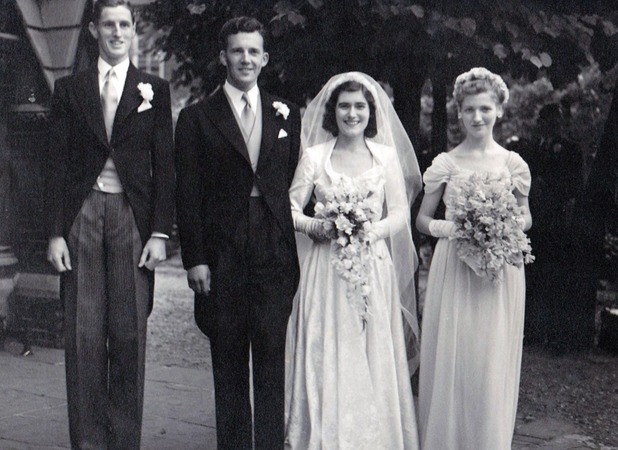 "I'd really hedged my bets and would have been devastated if I couldn't get into it. But I needn't have worried – it fitted perfectly. It's pretty amazing that the three of us were all the same size."
After sprucing it up with a homemade mixture of aspirin and white vinegar, the flowing gown looked as good as new when Lucy tied the knot: "All it needed was a good clean, a new zip and some of the hems re-sewn. Amazingly, it came up looking just like it had all those years ago."
As well as wearing the same dress as her grandmother and mother, Lucy also chose to get hitched on her grandparent's 62nd wedding anniversary: "It was extra special to be able to share it with them and it will be something we will always treasure. My grandparents have had such a long and happy marriage, they are an inspiration to Mark and me.
"As for the dress, I hope one day it can make another bride very happy."
By Harriet Rose-GaleGot an iPad or iPhone? Reveal Mag is specially designed to fit!