Melanie Fogarty discovered there were many women who wanted a unique keepsake of bringing their baby into the world...
When Melanie Fogarty receives a package, it's not likely to be a letter or present. It's often another woman's placenta.
That's because she transforms them into beautiful pieces of jewellery, which will last a lifetime and they can wear with pride.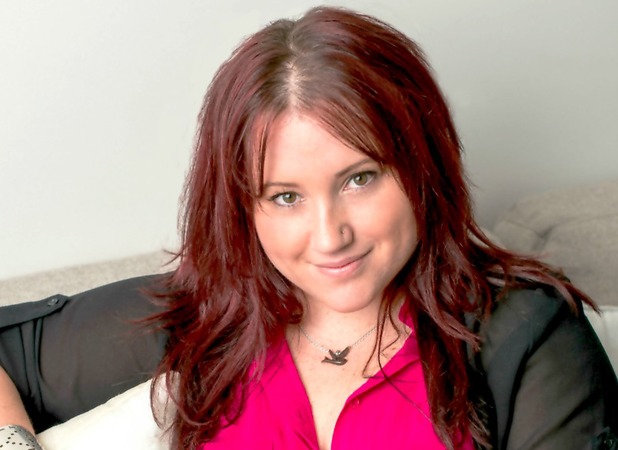 It might not be to everyone's taste but, since the mum-of-three launched her online shop Beyond The Willow Tree on Etsy, she's been inundated with orders from women who want a keepsake – a badge of honour of giving birth.
Melanie hit upon the unconventional idea after her third child Amber was born in May 2013. The 29-year-old was juggling two children with caring for a newborn and developed post-natal depression.
"The change seemed so big and those first few weeks were so unsettled. Family life had been disrupted and I really wanted to find a way to express myself," explains Melanie, from Cairns, Australia.
After Amber's birth, she had the placenta freeze-dried, as she'd done following the birth of daughter Ebonny, 10, and son James, eight. With all three, she'd eaten dehydrated placenta to give her body a boost of the pregnancy hormone that left suddenly after birth. It is thought to also help prevent the dreaded "post-baby blues".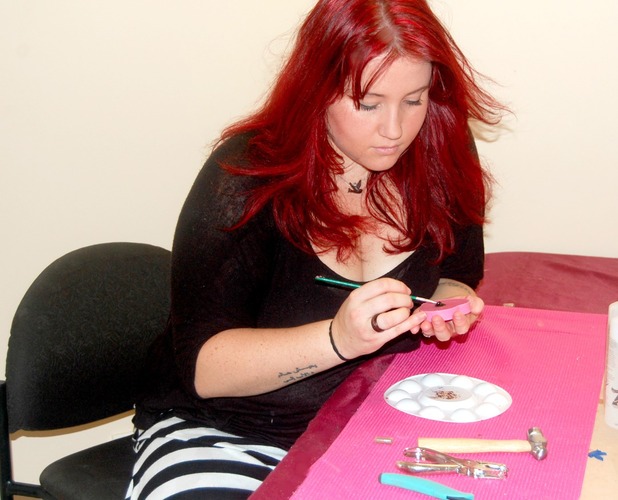 "I had the idea of making something longer-lasting and decided to turn them into jewellery," she explains. "The only trouble was, as a doula by trade, I'd never made anything like it before. I trawled the internet to teach myself to do it and then sat down to work out a way of keeping the dried placenta intact."
It helped ease the pressure and anxiety Melanie felt. Encouraged by husband Chris, 30, she devised a method to preserve the placenta using resin and made herself a "tree of life" necklace.
"I wear it every day and people always compliment me on it. I love to see their reaction when I tell them it's made from my baby's placenta," she says.
Though reactions were mixed, Melanie learnt there were lots of people wanting similar pieces: "Women said: 'I want something to remember my birth experience.' Some wanted them because they'd lost their baby and the placenta was the only thing they had left, while others wanted them as a reminder and celebration of pregnancy."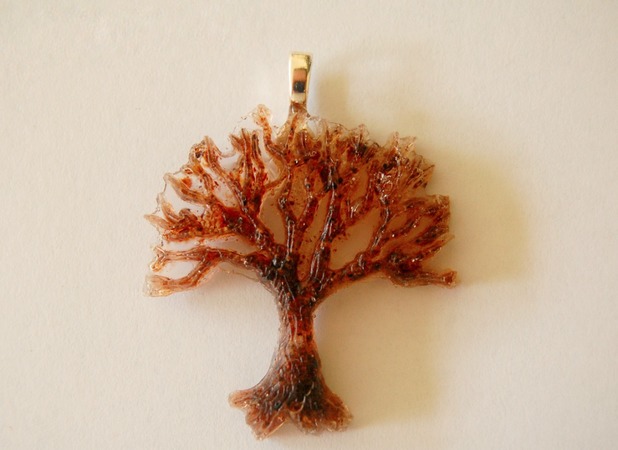 Customers range from businesswomen and teachers to a magazine owner. One woman asked for a necklace of her breast milk, as she was so pleased with learning to nourish her child: "It took a while to work out how to make it, but I managed it in the end and I sell them for $30 (£15).
"Women have their placentas freeze-dried, as I did, or can take them home from hospital and cut a piece off before freezing it. They can dehydrate it in the oven before posting it to me. If they want something made of breast milk they can simply post it in a zip-lock bag."
Demand for Melanie's rings, necklaces and earrings keeps growing, and her newfound career continues to bring satisfaction.
"Whether people love or hate my work, they'll always remember the day they saw it."
By Lisa Harmer
Reveal is now on Google Plus! Join us here for the latest pictures, fashion and celebrity news!
Got an iPad or iPhone? Reveal Mag is specially designed to fit!