A rare condition left Leonie Blackwell in dreadful pain after sex, causing the collapse of her marriage and stealing her dreams of motherhood.
For many, their wedding night is almost as exciting as the day itself, but for Leonie Blackwell it was the start of a lifetime of suffering.
Sex wasn't just uncomfortable for the new bride, it was agony. Unaware what was happening, it would be many years before Leonie discovered she actually had a rare medical condition called human seminal plasma hypersensitivity – an allergy to semen.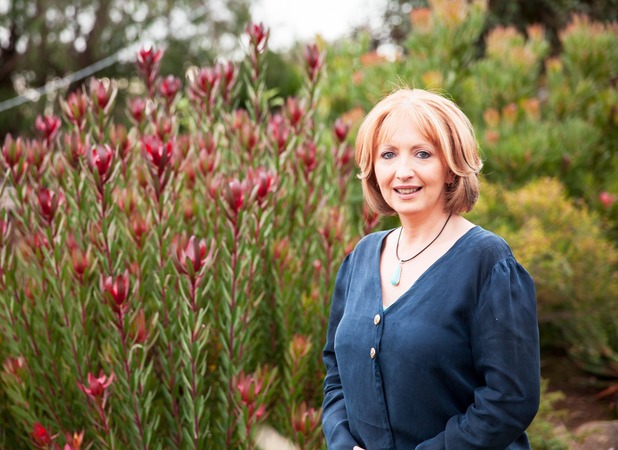 "Every time I had sex, there was immediate pain and a burning sensation," explains Leonie, now 50, from Victoria, Australia. "The area would become red and swell up, then over the next week the skin cells would shed and fall off. I was in agony and the pain never fully left me."
The former teacher was just 23 the first time it happened, after she slept with her fiancé Roger*. Thinking she had the common yeast infection thrush, her doctor prescribed a cream, but it didn't help. After repeated visits Leonie demanded a thorough examination.
"By then it was painful to walk," she says. "It turned out that what they thought was thrush was actually the cells of my vaginal-cervical lining being shed. A gynaecologist suggested cauterisation of the cells to stop them peeling away. It was incredibly painful but I just wanted it sorted out in time for the wedding."
But things didn't improve. A couple of weeks later Leonie and Roger tied the knot but back at home, sex was still incredibly painful and it quickly took its toll on the young couple's relationship.
"Even when my husband cuddled me, I broke out in a rash. I didn't know it at the time but my body had become anaphylactic. We quickly began to keep our distance from each other," she says.
Just 14 months into the marriage, the gynaecologist suggested Leonie was allergic to her husband's semen. "It might sound daft, but I was ecstatic," she says.
"Not because of what it was, but because it was the first time someone could actually tell me what was wrong. I felt for sure they would be able to fix it."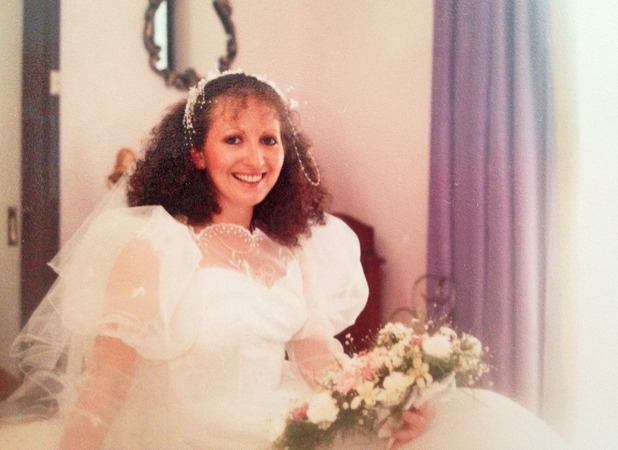 Tests confirmed Leonie's condition – but then came the crushing news there was no cure. Leonie cried for days, feeling utterly devastated. The doctor suggested she use condoms but by then her body was so weakened by her condition, she had developed an allergy to latex too.
"Over the next three months I had lots of deep talks with my husband. He desperately wanted to become a father and I didn't want to deny him his dreams. I would have loved to become a parent too but I had to accept that was extremely unlikely. Eventually we decided to separate," says Leonie. "It was incredibly hard and we spent many nights crying on each other's shoulders. We still loved each other but we couldn't see a way through it.
"Afterwards, I think everyone expected me to break down. I wanted to, but something made me carry on. Whatever had happened wasn't our fault. It was just the way things were."
One day at work, Leonie confided in a colleague, who suggested she try natural therapy: "I realised I had nothing to lose, so I made an appointment."
Over the next year, a naturopath helped Leonie detox and build her strength up, before introducing her to a product called Reishi mushroom extract. Eight years since her diagnosis, for the first time, Leonie was offered hope of a cure.
"The extract came in droplet form and from the first time I used it, I was cured. The pain that had haunted me for years disappeared and when I finally started a new relationship, I could take the droplets before intercourse and there would be no swelling. After two years, I didn't even need to take the extract," says Leonie.
Leonie was so drawn by natural healing that she left teaching and became a naturopath herself. She's written a book,
Making Sense Of The Insensible
, sharing her journey and encouraging others not to give up in times of trouble.
"Looking back now I can see how broken I was. But when I was sick I couldn't even accept how much of my life had been affected. I'm single now and although I realise I will never be a mother, I do hope to find a partner and make up for all the years I lost," says Leonie. "I've finally found peace."
By Lisa Harmer
Reveal is now on Google Plus. Join us here for the latest pictures, fashion and celebrity news
Got an iPad or iPhone? Reveal Mag is specially designed to fit!