Sharon Spink has been blasted for it, but here she explains why her schoolgirl daughter is still suckling.
There's no doubting her love and devotion to her children. Yet mum-of-four Sharon Spink has been called 'sick', 'disgusting' and even a 'paedophile'. Complete strangers have accused her of 'child abuse'.
Her only crime is to publicly admit she's still breastfeeding her youngest – aged five.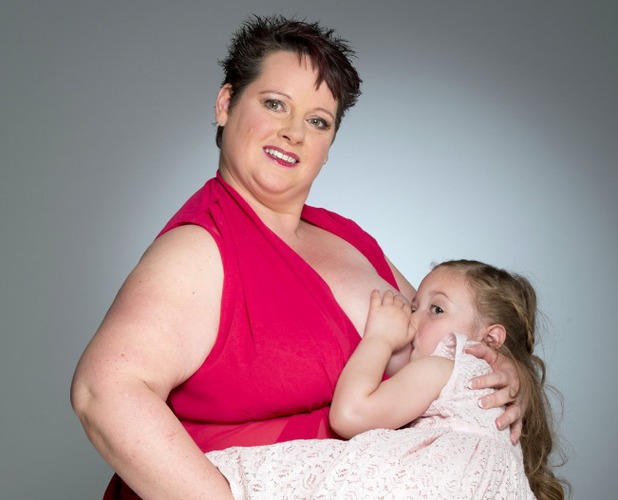 Sharon's an advocate of 'natural term breastfeeding', where mothers feed on demand until their child chooses to stop, be that at six months or six years old.
Whether it's in the privacy of their own home or in front of her daughter's friends at a birthday party, if Charlotte – who started school in September – asks for "Mummy's milk", Sharon will let her suckle.
"I'm happy to keep breastfeeding Charlotte for however long she wants," says Sharon, 46, from North Yorkshire.
"I don't see any age as being a cut-off point. People see a five-year-old girl at my breast but to me she's just another day older.
"But contrary to what some people think, I won't be going to the high school to feed her through the gates!" adds Sharon. "She only feeds two or three times a day, mostly at bedtime or when she's hurt. It's comforting, because it releases a feel-good hormone called oxytocin."
Jewellery designer Sharon is used to people viewing her style of motherhood as extreme. The World Health Oranisation advises new mothers to breastfeed exclusively for six months, and then continue alongside solid food until the age of two and beyond. But Sharon believes Mother Nature intended us to go much further.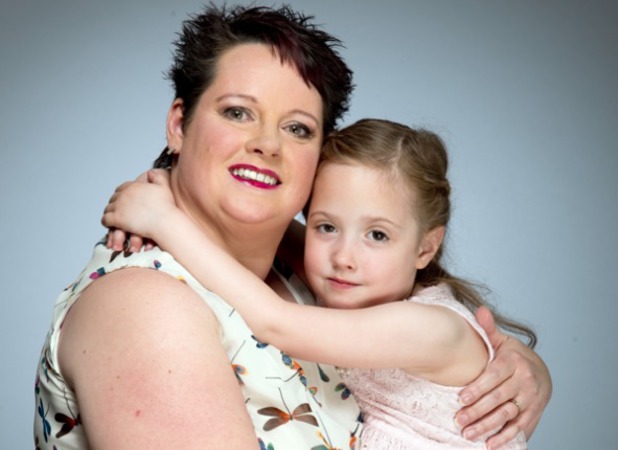 "Kids have milk teeth for a reason – the clue is in the name. When they lose them, at around six or seven, the new teeth cause their jaw to change shape, meaning they are no longer designed to breastfeed," she explains. "Also, a child's immune system doesn't mature until then, so they still benefit greatly from breast milk.
"I'm not doing anything wrong. It's perfectly natural. But since I've spoken about it, people have been labelling me as some kind of monster. They've said that it's gross and wrong. I think this reaction says a lot about the problems in our society.
"We've moved away from the primary function of breasts – to feed children – and sexualised them. People try to make what I'm doing something sexual. It's warped."
Though she's now nursed Charlotte for five years, at times for 13 hours during growth spurts, Sharon admits breastfeeding can be difficult: "I had my first child, Kevin, who's now 26, when I was 19, and I was clueless about breastfeeding. Within two weeks, I gave up. It was the same when Sarah came along, two years later. There was so little information. I thought I was doing it wrong and was too embarrassed to do it in front of other people."
After divorcing, then meeting her new husband Paul, 41, in 1998, Sharon fell pregnant with daughter Isabel, now eight. This time, Sharon scoured the internet for information. Though she found breastfeeding easier, after four months doctors found out that Isabel wasn't gaining weight.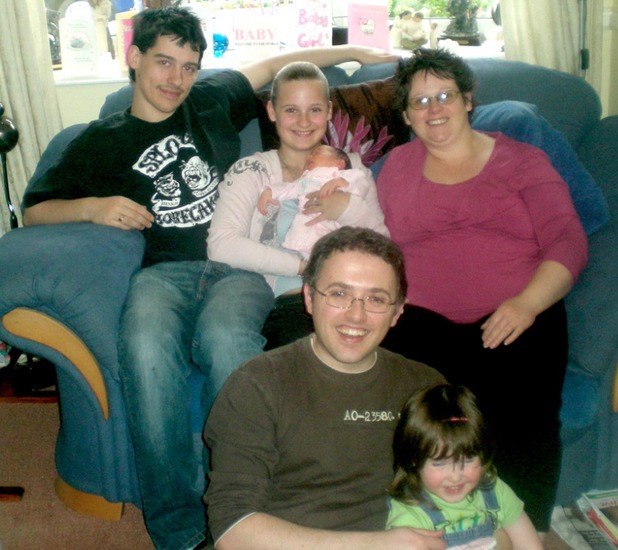 "I gave her a dummy at night, which meant she didn't wake to feed. My milk dropped and she wasn't getting enough. I had no choice but to give her formula. I cried in the chemist buying the milk, and when I fed it to her. I felt I'd failed."
So when Charlotte was born in April 2009, Sharon felt she had one last chance to make it work. She experienced common problems with latching on and sore nipples, but the breakthrough came when a midwife told Sharon about a weekly breastfeeding café, in a church hall, run by a counsellor. Sharon found the support she needed and became a volunteer with the Association of Breastfeeding Mothers.
She says: "Every mother should be allowed to bring up their child in the way they feel is right. No one should be made to feel guilty, and I'm definitely not anti-formula. It fed three of my own children, after all. But mums should have access to all the information when making their choices. That's why I want them to know there is help out there."
While Sharon knows there are physical benefits to nursing, like reduced risk of breast and ovarian cancer, she disagrees with people who say she's selfish: "It's ludicrous to say that I'm trying to keep Charlotte a baby – she's extremely independent. Anyone who's tried to force a child to breastfeed knows it's impossible."
She acknowledges she has a special bond with her youngest. "I'm close to all my children but I do have a different relationship with Charlotte. I'll shed a tear when I feed her for the last time.
"Many mums feel a stigma about breast-feeding. We're behind other countries where it's the norm. People think I'm extreme but in Mongolia no one would bat an eyelid. And the more we see women feeding in public, the less controversial it'll be. Far from labelling mums as sick, people will understand it's the most natural thing in the world."
Visit
abm.me.uk
or call 0300 330 5453 to speak to a breastfeeding counsellor