Terminally-ill Stephen Sutton took to social media and raised an astonishing £3 million for charity.
Stephen's story is heartbreaking. The 18-year-old has been fighting cancer for three years. As it spread through his bowel, knee, groin and pelvis, doctors diagnosed the cancer as incurable and warned him that his life expectancy was extremely limited.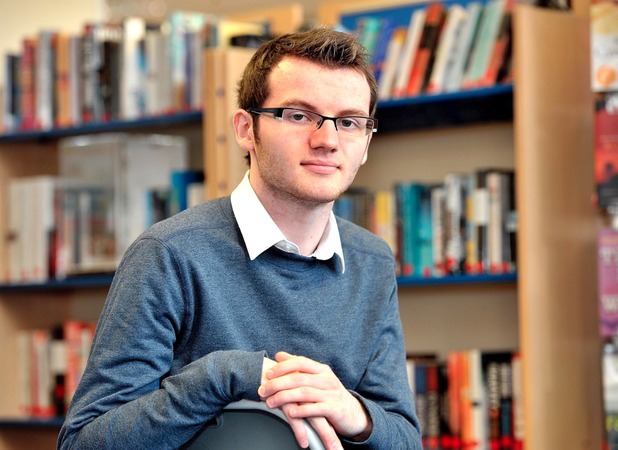 You could forgive the teen for being angry or bitter. Or, at the very least, spending his final days making the most of his remaining time with his family.
But instead, Stephen Sutton pledged to raise £10,000 for the Teenage Cancer Trust, a charity that has helped him since diagnosis. He took to social media and his frank but overwhelmingly positive messages in the face of such a devastating situation captured the hearts of the nation.
With the support of celebrities like Jason Manford, John Bishop and Sarah Millican, donations have now passed a staggering £3 million, breaking not only Stephen's personal target but also easily surpassing Justgiving's record of the figure raised by a single individual.
Stephen, from Burntwood, Staffordshire, started his fundraising page on Facebook in January 2013 when he first confessed to the world that he was "facing a very uncertain, and probably very limited, future" after being diagnosed with colorectal cancer in 2010.
He also wrote a bucket list of the things he wanted to achieve, the first of which was to raise £10,000 for the Teenage Cancer Trust. The selfless teenager also listed another 45 'things to do', including writing a book, getting a tattoo and going on a lads' holiday. Of these, he has already completed 35.
But it has only been more recently, since his condition worsened, that Stephen hit the headlines. On 21 April 2014, he wrote from his bed at the Queen Elizabeth Hospital in Birmingham: 'I woke up with chest pains and was struggling to breathe. I will fight as hard as I can, but if the worst happens I just want to say thank you for sharing the journey – it's been wonderful. Cancer sucks, but life has been brilliant.'
But despite his desperate situation, he was still determined to keep helping the charity. Having already hit his £10,000 target, he upped his goal to £1 million.
Over the next couple of hours, Stephen's health continued to deteriorate and the next day, he posted a picture of himself in hospital, saying: "It's a final thumbs up from me! Unfortunately I think this is just one hurdle too far. It's a shame the end has come so suddenly – there's so many people I haven't got round to properly thank or say goodbye to. Apologies for that.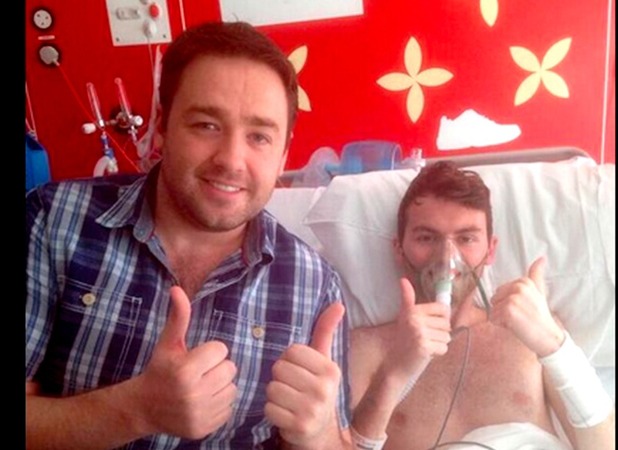 "I will continue fighting for as long as I can and whatever happens next I want you all to know I am in a good place mentally and at ease with the situation.
"That's it from me. But life has been good. Very good."
This heartbreaking message led to donations flooding in and within days the total had topped an incredible £3 million.
A fortnight ago, Stephen was still in hospital but in a miraculous turn of events, he had coughed up a tumour that was causing his breathing problems and his condition had stabilised.
A jubilant Stephen wrote: "With my breathing fine and no other acute medical problems at the moment, we can optimistically look forward to a period of 'future' that at the beginning of the week seemed impossible. It still might not be long but due to the circumstances, I feel very fortunate to be here, and every second alive feels very special."
However, this evening (13 May), Stephen's family issued a statement on Facebook. They said: "Unfortunately, in the last 24 hours Stephen's condition has deteriorated to where he can no longer communicate through this page himself.
"Unfortunately, the breathlessness which had him re-admitted to hospital is due to the regrowth of tumours which are blocking his airways, and not just due to infection as we had all been hoping.
"He is currently comfortable and stable, and we will let you know of any further developments. Right now, however, as a family, we wish for a certain amount of privacy for us to spend what find he has remaining with him.
"We appreciate everyone's concern, and for all the love and goodwill sent his way, and indeed ours too. We thank you deeply."
To donate to the Teenage Cancer Trust for Stephen, visit
justgiving.com/stephen-sutton-tct