We thought we were bad when it came to the internet - but it turns out teens are far worse!
Between checking up on their latest celeb crush and constantly chatting to their friends online, an alarming four in ten teens admitted they thought they were addicted to the internet.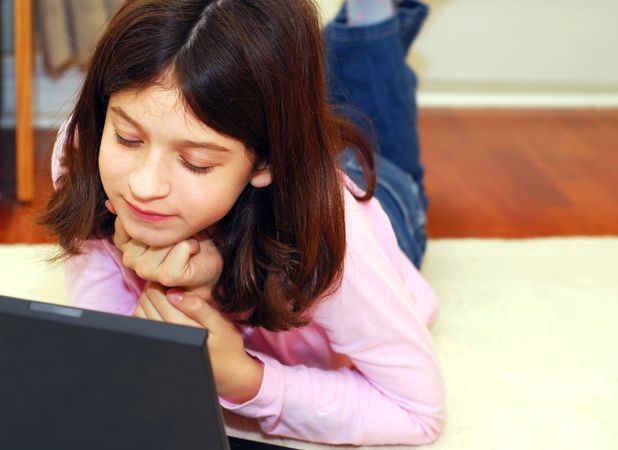 Two-thirds of the 2,000 students surveyed confessed they took their tablet, smartphone or laptop to bed. And some went so far as to say they even preferred the company of gadgets to real life people.
Girls seemed to be more affected, spending their time chatting with friends on social networks while boys are more captivated by computer games.
The study, by charity Tablets for Students, questioned youngsters from 11 to 17 and found the most common online activities were socialising and networking, media and gaming.
One 11-year-old girl said: "I can never get off it, and at night I stay up for two to three hours after I'm meant to sleep."
Another year 10 student added: "It's the first thing I look at in the morning and the last thing at night."
The outcome of the survey inspired Tablets for Students to launch a charter containing five top tips on how to deal with teens' need to constantly be connected. This included banning your teen from taking their device to bed and buying them an alarm clock so they didn't have to rely on their phone.
Children's campaigners have voiced concerns that the teens were leaving themselves vulnerable to cyber bullying and they may have a point. Charity Childline has seen a rapid increase in the number of children contacting them about online bullying, leaping from 2,410 in 2011/12 to 4,507 in 2012/13.
So next time your teen wants to check in with their favourite One Directioner before bed, consider telling them to leave it till morning and just let 1D accompany them in their dreams instead!
By Joann Khatib
Got an iPad or iPhone? Reveal Mag is specially designed to fit!