It looked like his days of munching lettuce and going for very slow walks was over after a house fire left Enzo the tortoise for dead.
But thanks to the quick thinking of firefighter Andrew Cook, the beloved reptile was brought back to life.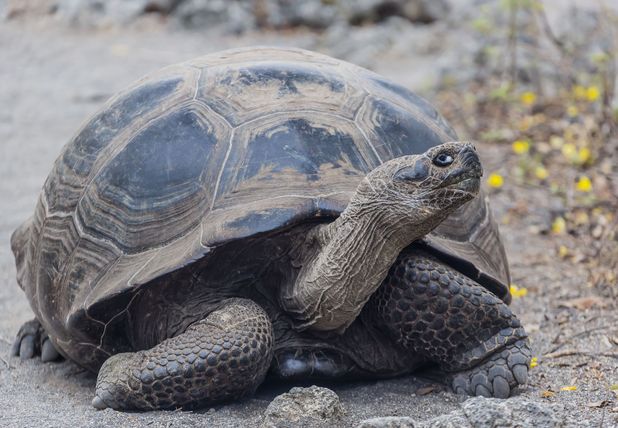 Andrew found the tortoise trapped in his tank, charred and lifeless, in the house in Didsbury, Manchester. Initially the fire crew assumed that he hadn't made it – but hero Andrew didn't give up.
He quickly cleaned Enzo's shell and, using the hood from his own protective clothing, creatively created a make-do tent to put the pet in. He then pumped it full of oxygen and soon after Enzo started to move again.
The blaze was believed to have been caused by an electrical fault but was contained to the living room.
Watch Manager, Mike Dillon, from Withington Fire Station, told
Manchester Evening News
: "Andrew did so well. We always try and save pets but are not really trained to deal with tortoises.
"The tank was completely destroyed. Enzo is lucky to be alive – he should be called Asbestos."
Fighting fires isn't Andrew's only talent however, as he has previously received a British Empire Medal for his hard work setting up an amateur boxing club for kids.
by Joann Khatib