When a heart attack left Amanda Karth, 27, in a coma on her wedding night, all the happy memories of her big day disappeared.
"It was the day I'd dreamed of my whole life. Walking down the aisle in my beautiful white beaded gown, joined by friends and family as I married the man of my dreams.
For months I had agonised over every single detail. From our beautiful country club venue near our home in Florida, to my gerbera daisy bouquet, I wanted everything to be perfect.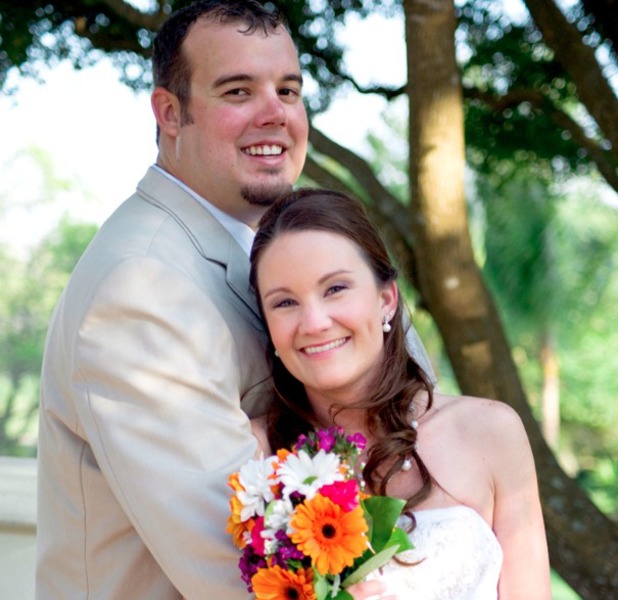 And on 23 March 2013 it was perfect – or at least that's what my husband Cody, 27, and our 100 guests tell me.
The problem is, after spending nearly two years planning my wedding, I can't remember a single detail of the actual day.
On our first night as husband and wife, Cody and I checked in to our honeymoon suite. At 3.30am I woke up complaining that my arm was hurting, but we brushed it off that I'd slept on it funny and went back to bed.
But a few hours later, just before sunrise, Cody was woken by the sound of me desperately gasping for air. He yelled at me to wake up and when I didn't respond, he immediately called for an ambulance.
'My wife is unconscious,' he told the operator. 'We only got married a few hours ago and now she's not breathing.' Putting his own fears aside, he sprung into action and followed the operator's instructions to administer CPR.
When help arrived I had no pulse. I'd suffered a cardiac arrest and my heart completely stopped beating.
Technically, I was dead. But thanks to Cody coming to my rescue, temporarily breathing for me and pumping my heart, the paramedics were able to pull me back.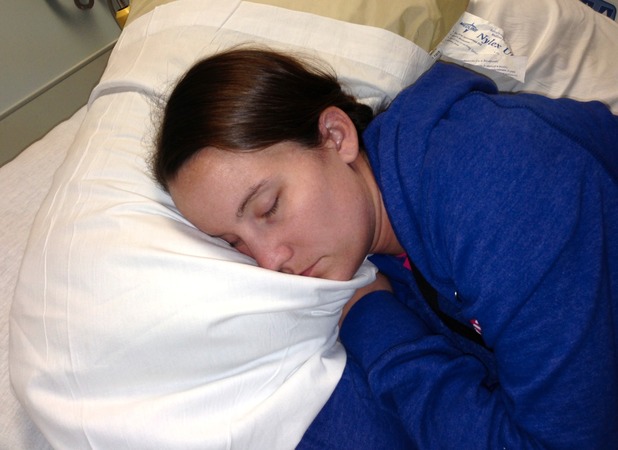 When I arrived at the hospital, doctors discovered I had an incredibly rare condition called broken heart syndrome. In most cases, it is caused by something extremely distressing, like a death in the family, which brings on a heart attack.
But in my case, it happened on the most exciting day of my life.
Between starting a new job as a medical assistant and getting married, doctors determined my heart attack was brought on by the stress of the wedding. For four days Cody waited anxiously by my side, until I finally woke from my coma.
The first thing I saw was breathing machines and tubes everywhere. Then I saw Cody and I instantly felt safer.
'Was I in a car accident?' I asked, as he gripped my hand.
'No, honey, you had a heart attack,' he told me.
I'd never been so confused. At 26, with a clean bill of health, I couldn't understand how I'd suddenly suffered a heart attack. But even more confusing was trying to piece together how it all happened.
As we talked, something else hit me. 'What's that on your finger?' I asked Cody. 'Why are you wearing a wedding ring?'
'We got married,' he told me. 'Don't you remember?'
Unable to recall a single memory of my wedding day, I went into shock.
I could remember meeting Cody at middle school. I could remember our first date back in 2010 when we found each other again. But I didn't recall walking down the aisle or saying 'I do'. I had absolutely no recollection of our first dance, cutting our cake or even our first night as husband and wife.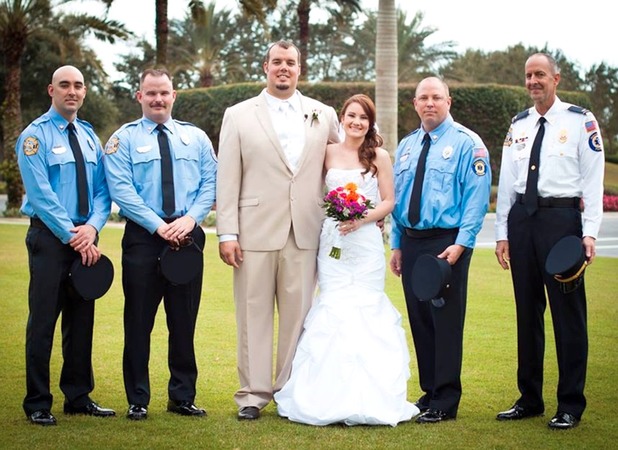 It was as if the greatest day of my life had never happened. And the more I tried to remember my special day, the more upset I got. The doctors advised me to stay calm or I risked bringing on another heart attack.
All I could do was focus on my recovery and two weeks later, I was discharged. But as time passed, it became clear that my memory of the weeks leading up to our wedding, and the day itself, was never going to come flooding back. Those precious memories were gone forever, no matter how many friends showed me their photos or video footage of our day. That bride was a stranger to me.
A month later, our photographer sent over the professional photos from our big day. It was like a slap in the face, a cruel reminder that I couldn't remember the single most important day of my life.
And that's when Cody became my hero for a second time, when he proposed a second wedding. 'I want you to remember our wedding day just as I remember it,' he said. 'Let's do it all again.'
We set a date for 1 February 2014, and this time, we agreed to keep it simple and stress free. We sent a casual email inviting our closest friends, family and the emergency crew who had saved me, and we agreed we would all wear
the same outfits.
Incredibly, after learning about my memory lapse, all of our suppliers donated their services for free – including our venue, flowers and wedding cake.
Meanwhile, last June, I underwent surgery to fit a defibrillator to kick-start my heart if it stops again. Luckily, the operation was a success and I made a quick recovery.
Finally, it was time for 'take two' of our big day. And although for Cody and our 45 guests it was practically déjà vu, for me, walking down that aisle and pledging to spend the rest of my life with the man I love, it was just as magical as I had always imagined it would be.
I never had any doubt that Cody was the guy for me. He has come to my rescue not once but twice. And thanks to him, we now both have wonderful wedding memories that will last a lifetime."
By Ashley Van Sipma