It has men mystified and women wanting it – Kim K's bottom is a legend in its own right. But what is life like with such a sizeable derrière? Our own Kim decides to give it a try.
"Kim Kardashian and I have one obvious thing in common – our name. And like my glamorous namesake, I think all words would be better if they started with K. But unlike Ms. Kardashian, I long for a smaller bottom and do 200 squats a day in my quest for a Cameron Diaz-esque derrière.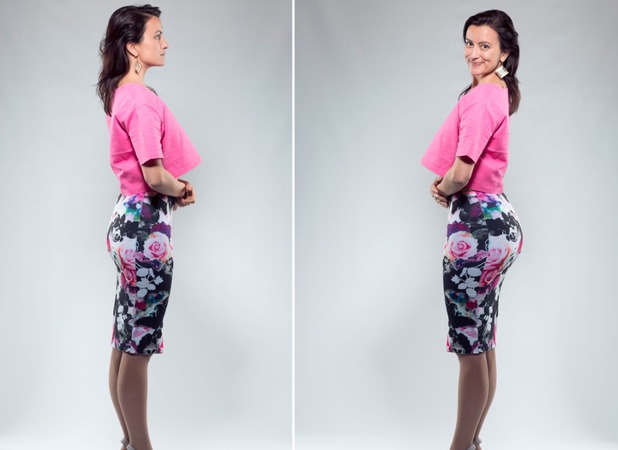 Yet there's no mistaking Kim's sex appeal. There must be a reason Kelly Brook, J.Lo and Beyoncé consistently top sexiest women polls. Men love curves.
We are definitely living in the era of the big backside. Where boobs were once the main focus, women everywhere are now using exercise, padded pants and even surgery to get a more shapely behind.
I have to agree – they are fascinating. When that picture of Kim K sitting on the side of a boat in a thong bikini surfaced recently, I gawked for about an hour. She seems to defy the laws of physics.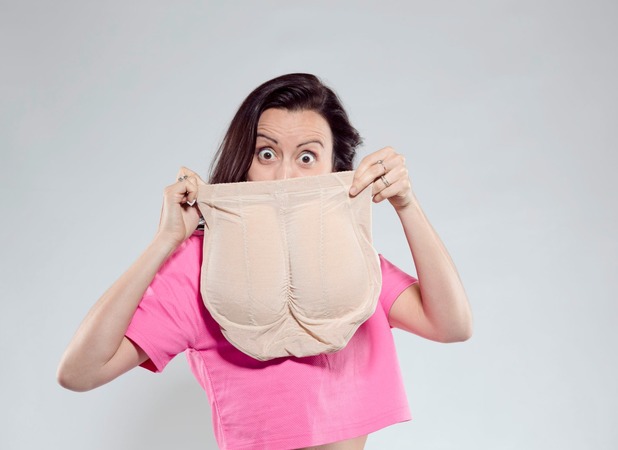 It left me wondering what the reality of life is like with a supersized Kim K butt. So, in a bid to get to the bottom (sorry) of it all, I decided to hit the streets of Bristol sporting a cleverly padded posterior.
A pair of booster pants and a few chicken fillets later, I was ready to catch the bus into town for my first adventure with a Kim K butt. It's safe to say the bus driver was pleased to see the back of me – he didn't know where to put his eyes as I rummaged in my handbag for the bus fare.
Squeezing my newly rotund behind on to a seat was more of a challenge. Luckily it wasn't too busy as I was taking up more than my fair share of seat space, earning me more than one disapproving glance from the crowd of OAPs.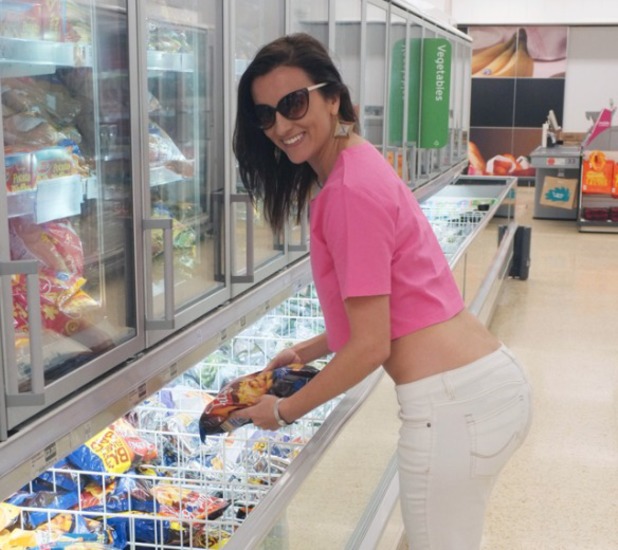 I was beginning to feel self-conscious and was convinced people were staring at me for all the wrong reasons (as in 'What is wrong with her bottom?', as opposed to, 'Since when did Kim Kardashian get the bus?'), but then I thought of Kim K. She never looks self-conscious. She never wriggles in her seat, wanting the ground to swallow her up. What would she do in my place? She'd saunter off with all the confidence of the catwalk and she'd own my high street. It was time to not only look like Kim K, but feel like her too.
So, armed with my newfound inner confidence, I hit some of my favourite high street shops. I usually wear a size 10 and my favourite style of jeans are skinny fit. I quickly found there was no chance of zipping up the flies on size 10 skinnies with my butt pads in place. But size 12 were too baggy around the waist. How does Kim K do it? Clearly it's best to avoid jeans altogether and stick to a more flattering silhouette – hello pencil skirts and shift dresses! These nipped in around my waist and let my butt do all the talking.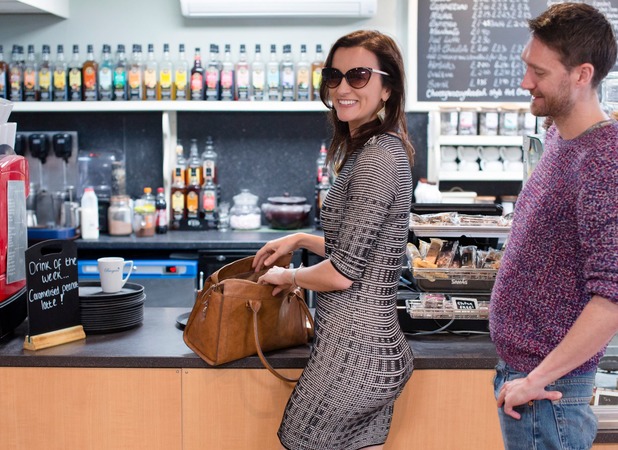 And talk it did. As I waltzed into the bank to pay in cheques, a man propped up against the railings stuttered: 'What a lovely... smile.' I don't think he was looking at my face. When I walked past a phone shop, the young male assistant quipped: 'Can I walk behind you?' He's lucky I didn't slap him – I'm old enough to be his babysitter. I presume Kim K has to put up with constant heckling too, poor love.
As my day with a Kim K butt came to a close, I took off my heels and removed my bum pads. I was exhausted, but I had learned a valuable lesson. I realised that it's not about the shape of your bottom. It's about having body confidence whatever your size. That's what turns heads.
Thanks, Kim K, for teaching me to love the body I've got. Next time I hit the high street, I'll channel your body confidence once again, and maybe I'll turn heads for the same reason you do – because you know how to work with what you've got."
By Kim Willis