Heroin is "likely" to have contributed to Peaches Geldof's death, an inquest was told today.
Mother-of-two Peaches - the daughter of Bob Geldof - was found dead at her Wrotham, Kent home on 7 April. She was just 25 years old.
Kent Police told an inquest in Gravesend opened today that toxicology results indicated the presence of heroin in her system.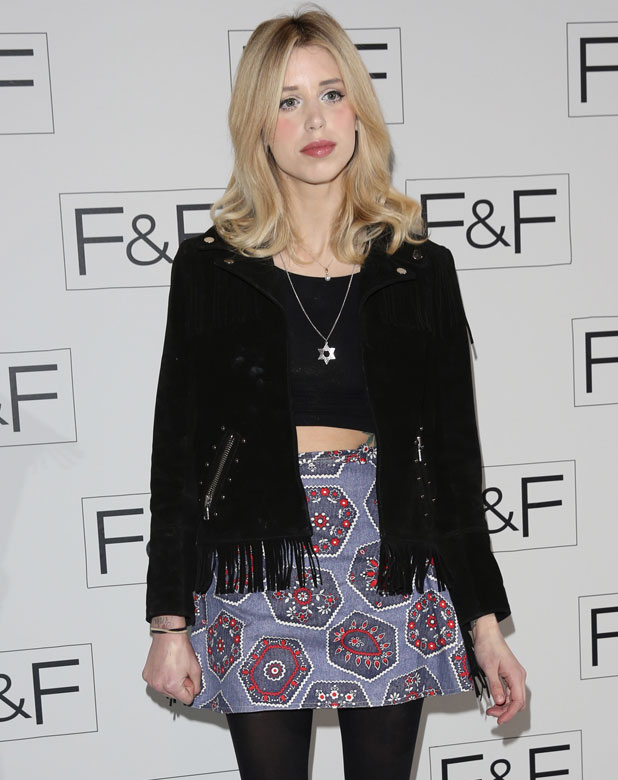 Detective Chief Inspector Paul Fotheringham said: "Recent use of heroin and the levels identified were likely to have played a role in her death."
An initial autopsy completed last month delivered an inconclusive verdict, while police had originally described Peaches' death as unexplained and sudden but non suspicious.
It was revealed today that Peaches was found slumped on a bed in the spare room at home by husband Tom Cohen, who arrived at the property with his mother.
After locating their 11-month-old son Phaedra, who was with Peaches in the house, he asked his mother to call emergency services. They had originally thought Peaches was sleeping.
Peaches' father Bob was the one who formally identified her body.
None of the family were at today's inquest.
Peaches' last contact with anyone was Sunday evening at 7.45pm when she spoke with a friend on the phone. It's been revealed she was out with friends on the Friday and then kept in phone conversation with them on Saturday.
The inquest has been adjourned until 23 July.
As well as Tom, Phaedra and Bob, Peaches also left behind son Astala and sisters Fifi, Pixie and Tiger.
In a statement following her death, a devastated Bob said: "Peaches has died. We are beyond pain. She was the wildest, funniest, cleverest, wittiest and the most bonkers of all of us. Writing "was" destroys me afresh," he said. "What a beautiful child. How is this possible that we will not see her again? How is that bearable? We loved her and will cherish her forever. How sad that sentence is."
Peaches' death echoed the death of her own mother Paula Yates, who died after a heroin overdose in 2000. Peaches was just 11 years old at the time. In another similarity, Peaches alone with son Phaedra, while Paula's four-year-old daughter Tiger Lily was home with her.
Peaches' last picture to Instagram was a throwback of herself and Paula together.
Peaches' life in pictures:
Copyright: Rex Features Dennis Stone