We've heard of some bizarre ideas to raise money for charity, but Jess Griffiths' unique idea has just topped our list.
The 24-year-old mum-of-two had 100 strangers' names tattooed on her arm, raising over £600 for the Ty Olwen Hospice in Swansea, Wales.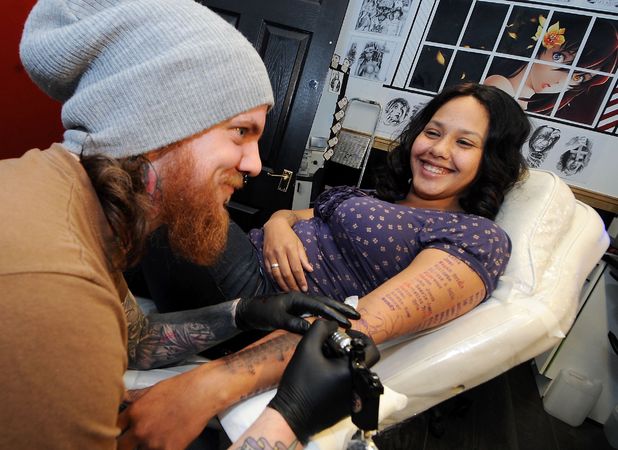 Jess told the
South Wales Evening Post
: "I wanted to do something unusual for Ty Olwen Hospice that would raise a lot of money.
"I also want it to be an opportunity to permanently memorialise a loved one that has been lost."
She advertised space on her arm asking for a minimum donation of £1 per name and received a huge response from people all over the world.
After spending a grueling seven hours in the tattoo parlour, Jess proudly presented her prominent inking on her left arm.
The chosen names range from stillborn babies and children who passed away at a young age to pet names and a survivor of cancer.
She told the
Daily Express
: "I'm so proud to carry these people's memories and stories with me for the rest of my life, I want to make myself the best person that I can be so I can do their memories justice."
To donate to Jess and the Ty Olwen Hospice text toht65 £3 to 70070.
By Joann Khatib