Journalist Louise Gannon, who has known the Geldof family for over 20 years, pays tribute to a brilliant young woman who battled all her life with the twin demons of a traumatic childhood and an addictive personality.
"
Peaches Geldof
was complicated, dark, funny, warm, good, bad and endlessly fascinating. It's still a horrible shock she has gone."
"I first met her as a little girl, clinging to her mother Paula Yates' billowing skirts, but I got to know her as she grew up. She was a complete teenage nightmare – into drugs and partying by 15 – but she was also compelling, clever and charismatic."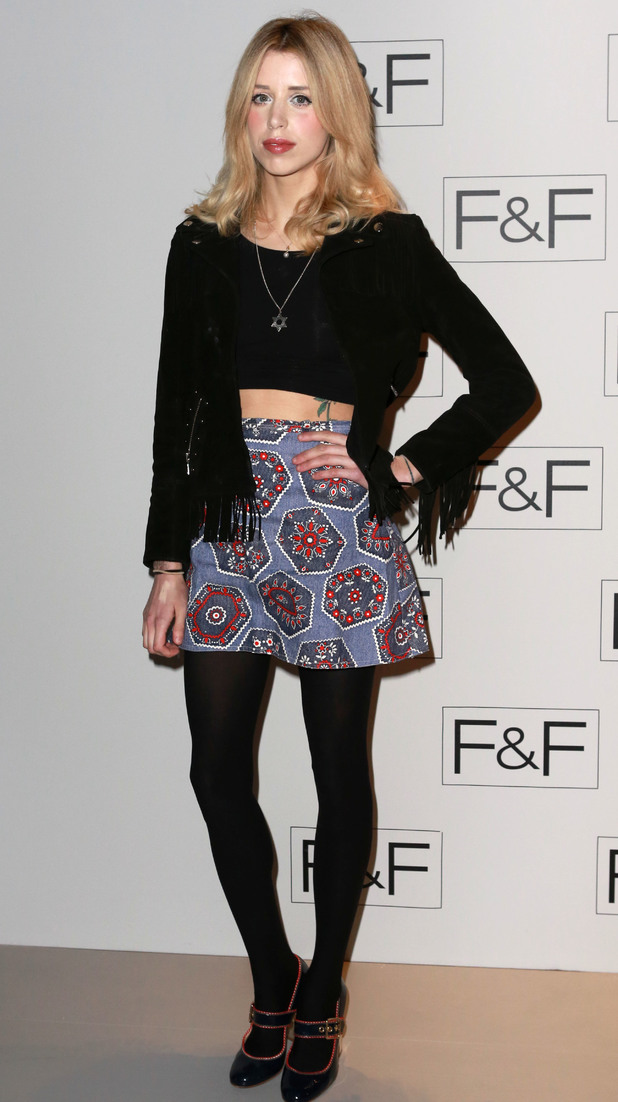 "You couldn't blame her for the things she did – hanging out with Amy Winehouse and Pete Doherty, shoplifting and feuding with celebrities – because Peaches was formed from the most extreme trauma any child could ever go through."
SPIKY AS HELL
"I interviewed her over those years she grew up. She was spiky as hell in that first interview: 'I don't want to be pitied or patronised,' she told me, jabbing a make-up pencil through the flesh of a tangerine. I liked her blazing attitude and the chunk missing from her fringe that she'd cut by mistake."
"I remember looking through a magazine with her, she stopped at a photo of Jennifer Aniston poking at it with her black nail-varnished finger. 'I'm the exact opposite of her. Girl-next-door, good girl. Look at her clothes, they don't say anything.' She was wearing a transparent dress, big boots and an enormous cardigan covered in dog hairs. You wanted to hug her and shake her at the same time. And she could be maddening."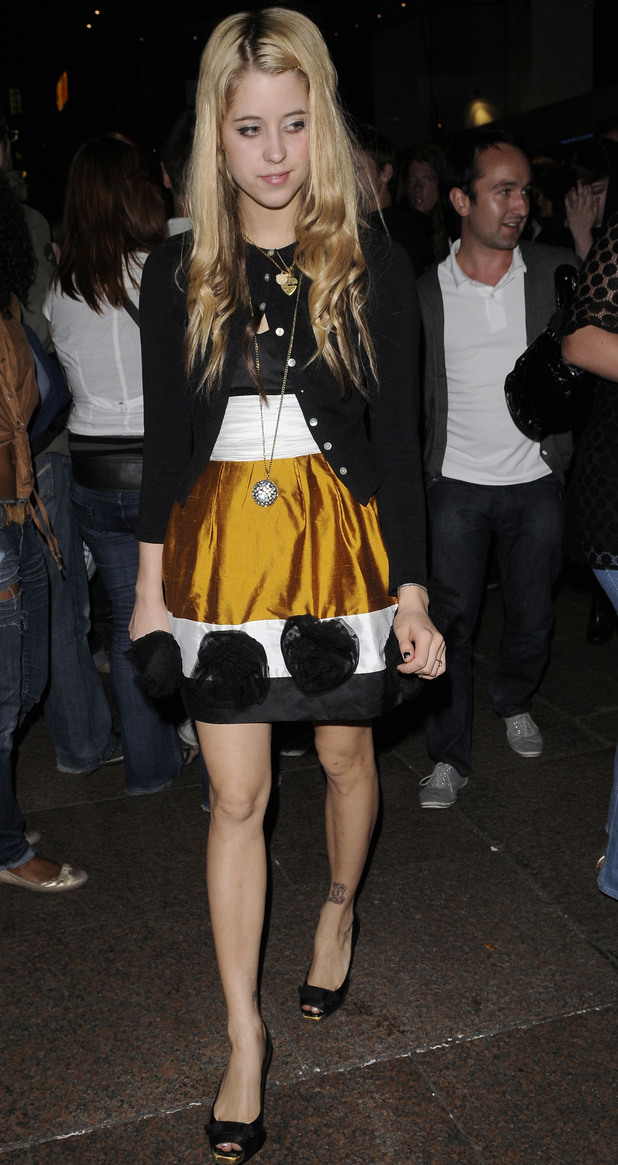 "I had a go at her a few years later for lying to me. We were sitting in a garden terrace in Notting Hill and she was picking varnish off her nails. She looked stunned: 'I wasn't lying. I just wasn't ready to tell the truth,' she said. 'It's up to me when I want to tell the truth.' I burst out laughing and – after a split second – so did she. She was absolutely just like Paula."
"She was born into rock royalty, the second child of Saint Bob Geldof, the Live Aid hero and feisty, sparky TV presenter Paula Yates who created Cool Britannia before Kate Moss came along. Her childhood was idyllic, on the road with Bob, picnics in the gardens of their homes in Chelsea and Faversham, Kent, with Paula, friends like Sting, David Bowie and Annie Lennox round for Sunday lunch. Paula carted her three girls – Fifi, Peaches and Pixie – around with her everywhere."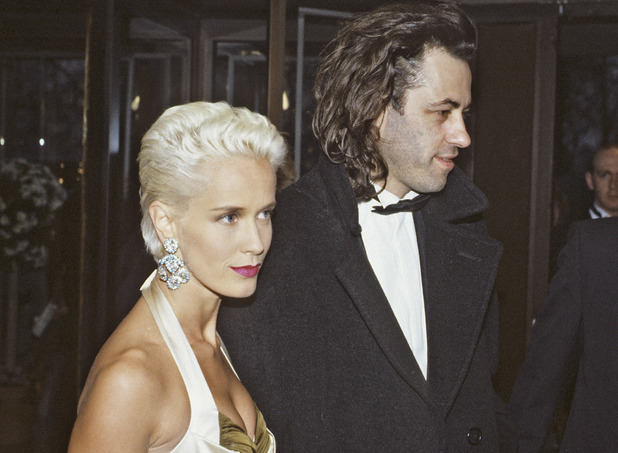 BITTER DIVORCE AND GRIEF
"When Peaches was seven, her mum fell in love with INXS rock star Michael Hutchence. Bob was devastated. Paula turned into a thirtysomething rock chick, partying, taking drugs and going off the rails. The divorce was beyond bitter. She gave birth to Michael's child Tiger. Then shortly after Tiger's first birthday Michael was found dead in a hotel room in Sydney. Paula was crazy with grief, finding solace in heroin which finally killed her. Peaches was just 11 years old. The last thing she ever tweeted was a picture of her as a baby being cuddled by her mum."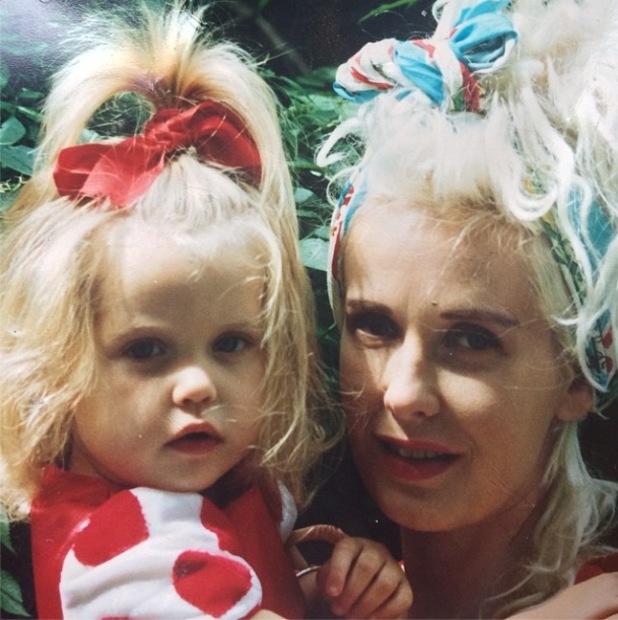 "In so many ways Peaches was extraordinary. The day her mother died, all four girls gathered at her house which was ringed by hundreds of photographers because the story – like this story – was front page news. Furious and defiant in her school uniform, Peaches swung round and shouted at the photographers to 'show some respect'. Every single one of them laid their cameras on the floor."
A 'PERFECT' FUTURE
"A few years ago we sat in London's Victoria Park talking about her mum, childhood and everything she'd gone through. It was a few months after she'd had Astala. Tom was pushing him in the pram, their Golden Retriever Parper chasing leaves. She was beyond happy and so was I – I never thought she'd get her life together like this. She threw herself into motherhood, became a parenting 'guru' fighting with Katie Hopkins over attachment parenting, endlessly tweeting pictures of her husband Tom Cohen and adorable boys Astala and Phaedra, reportedly found next to her body."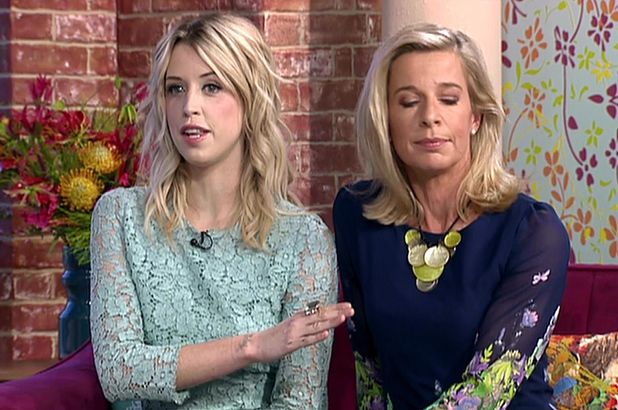 "She talked, she cried, laughed and made plans for a "perfect" future: 'Just more. More kids, more love, more, more, more.'
'I wasn't mad and bad before, I was just an incredibly sad girl who had all this awful stuff happen,' she said. 'And I thought I was always going to be unhappy.'
"I'd thought even worse. When she left Britain for America when she was 19, I thought she'd never come back. She got married to musician Max Drummey and divorced within a year."
"Then she ping-ponged between boyfriends, parties and experimentation with drugs, Scientology and new friends. I'd seen her randomly outside a Starbucks on Sunset Boulevard in LA the previous year. She looked thin, awful and when we talked she barely gave me any eye contact. She had no memory of that meeting. 'I had a lot of bad times there. I did have good times but I got a bit lost.'
BOTTLING HER EMOTIONS
"Becoming a mother was life-changing for Peaches. She'd been told she'd never have kids after an ectopic pregnancy in Paris when she was 21 nearly killed her. When she was told she was pregnant with Astala and that he was due on her mother's birthday, she cried."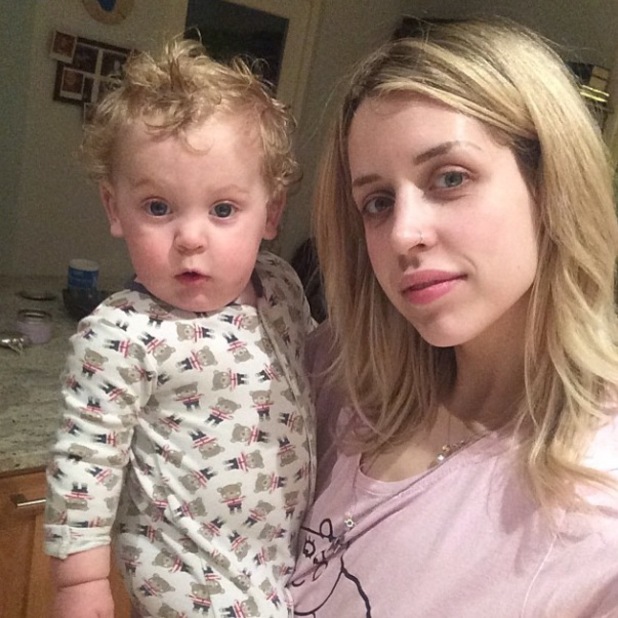 "She told me: 'I felt it was Mum sending me a message everything was going to be OK, she was with me, this was her gift.'
"She knew she'd kept her emotions bottled up for years. It was the way she'd been brought up by a father struggling with a tragedy of Shakespearean levels, played out in public around him while trying to keep life for his four young girls as normal as possible."
"She told me: 'My father's mentality was keep calm and carry on, so we went to school the day after she died and tried to act as if nothing happened but it had happened. My mother had died,' adding: 'I didn't start grieving properly until I was maybe 16. I just blocked it out.'
"She also talked about the confusion of her childhood. 'I always knew things were bad when I was a kid because I was a London kid, I'd hear people talk. Kids are smarter than people think.'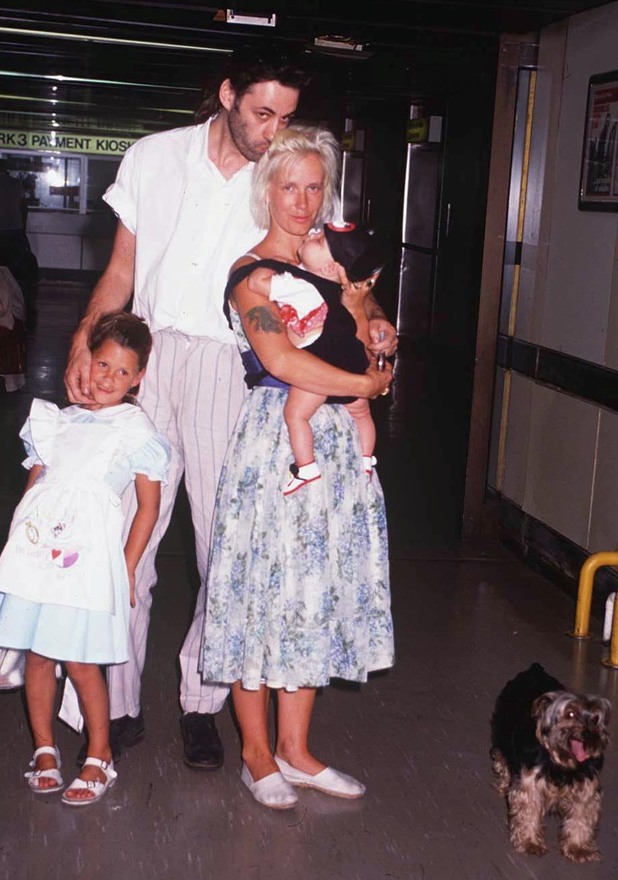 'I knew it was our whole situation, the transition of my mother who was amazing, who wrote books on parenting, and we'd had this idyllic childhood in Kent and a mother who'd become a heartbroken shell of a woman who was just medicating to just get through the day.'
'Then there was my father who was very embittered and depressed about it, and sort of hopeless at that time. There was always this impossible veering between a week with my mother that was complete chaos and then with my father, which was almost a Dickensian sort of homework/bed because he was trying in his own way to combat what was going on at my mother's. It was just too much you know, always a see-saw and just very scary and sad. It always stayed with me and I couldn't ever see that it would leave me.'
UNDERSTANDING HER MUM
"I asked whether she took class A drugs to try and find her mum. She shook her head. 'I think I understand my mum now and I'm not angry any more. I had to go through a lot to understand her. But there was so much I didn't remember. I know there were nice bits in my childhood but I can't remember any of those. I remember the bad stuff – her divorce with Dad and then Michael died and she was at her worst. But I didn't have her as a mother so I never knew where to find her. It was only when Astala was born I felt the circle was complete and it was going to be OK.'
'All my life I was thinking: 'Why do terrible things always happen to me?' When I met Tom and we had Astala I could finally think it would be all right.'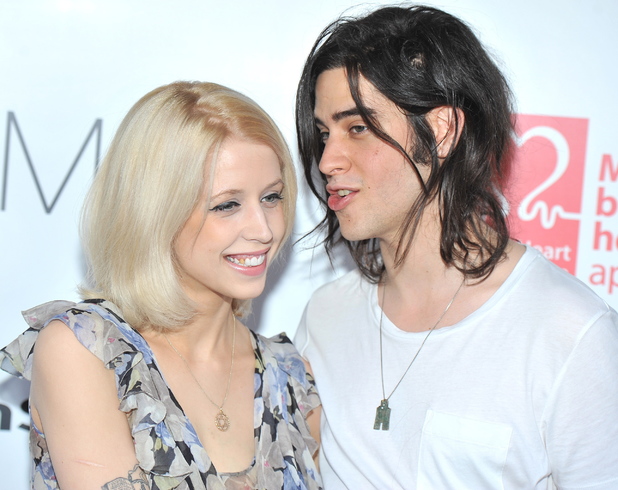 Peaches was found dead at her Wrotham, Kent home on 7 April, aged 25.
TROUBLED STAR ATTRACTED TO THE DARK SIDE OF LIFE
- All her musical heroes were tortured and poetic with major drug habits. She loved The Cramps, Courtney Love, Edie Sedgwick (who died of a drug overdose) and she had a belt which belonged to Johnny Thunders, the hell-raising junkie singer from the New York Dolls. She had a forensic knowledge of the Andy Warhol scene.
- She would talk continuously about witchcraft and ghosts and the only men she was interested in were 'artists, musicians, they have to be slightly weird'.
- She was fascinated by a religious sex cult called OTO led by Aleister Crowley, the self styled 'Great Beast 666' and she had the sect's symbol tattooed on her arm.
- She was obsessed with a 'SuicideGirls' website featuring pictures of women smeared in blood.
Peaches: her life in pictures
Copyright: Rex Features Dennis Stone