Peaches Geldof's inquest will hear she died of a heroin overdose, according to a report in The Times.
Mother-of-two
Peaches – the daughter of Bob Geldof - was found dead at her Wrotham, Kent
home on 7 April at the age of 25.
Today's issue of The Times newspaper reports that toxicology results which will be revealed later will show Peaches passed away following a drugs overdose.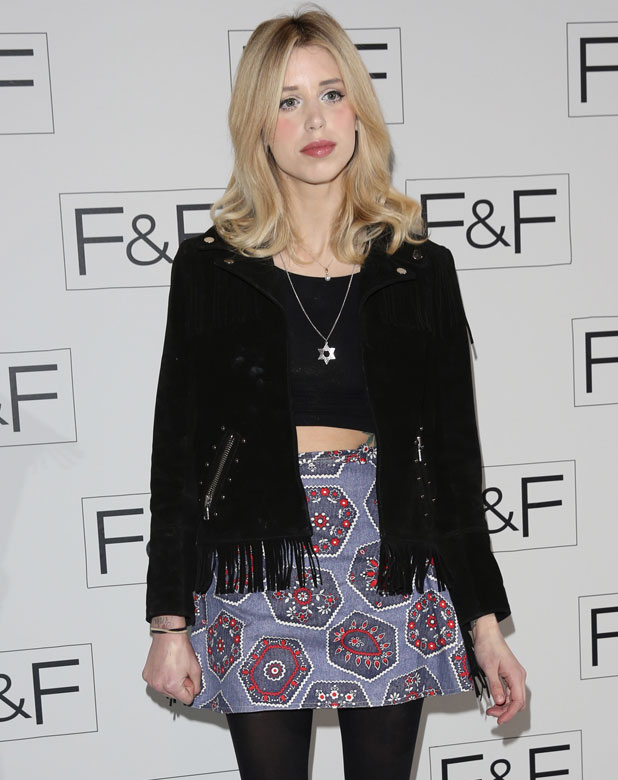 If true, it will mean Peaches' death echoed the death of her own mother Paula Yates, who died after a heroin overdose in 2000. Peaches was just 11 years old at the time.
In another similarity, it's reported Peaches was found alongside her 11-month-old son Phaedra, while Paula's four-year-old daughter Tiger Lily was home with her.
Police have not commented on the overdose claims. It's reported that an inquest will be opened and adjourned by North West Kent Coroner Roger Hatch this afternoon.
A
post-mortem on Peaches previously returned an inconclusive verdict,
while police initially described the circumstances of her death as sudden and unexplained but non-suspicious.
Peaches' left behind husband Thomas Cohen and their children Astala and Phaedra, as well as father Bob Geldof and sisters Fifi, Pixie and Tiger.
In a statement following her death, a devastated Bob said: "Peaches has died. We are beyond pain. She was the wildest, funniest, cleverest, wittiest and the most bonkers of all of us. Writing "was" destroys me afresh," he said. "What a beautiful child. How is this possible that we will not see her again? How is that bearable? We loved her and will cherish her forever. How sad that sentence is."
Peaches' life in pictures:
Copyright: Rex Features Dennis Stone