Meet the women who have no idea who is the father of their child
"I realised I was expecting after sleeping with two men"Saffie Bolton, 29, is a full-time mum from London to Ray, two
"With my boyfriend, Nick*, I was travelling around California just over three years ago when he got arrested and put in a detention centre for not having the right visa.
At the time I had no money and had no idea how long he'd be in prison for. But there were other travellers in the area and I felt safer with them than on my own.
In particular, there was one guy called Evan from Nevada who looked after me, lending me money and ensuring I had somewhere to sleep. Eventually we ended up sleeping together.
It was never going to go anywhere and he confessed afterwards he was married with children. And a week later, Nick was finally released. I didn't tell him about Evan – I was happy to have him back, despite the odd pang of guilt.
By then, I was ready to return home but Nick said he wanted to stay out there to make up for lost time.
About two weeks after I got back I realised I was pregnant. I had and still have no idea who the dad is. I had no idea where Evan was and at the same time got an email from Nick saying he'd met someone else in America.
I eventually confessed everything to my mum, who was surprisingly supportive. Ray was born in October 2011 and, while it's been hard work being a single mum, I wouldn't change it.
I don't think Ray would benefit from having a 'dad' right now. I have a boyfriend, so he has a man in his life. Why try to fix something that isn't broken?"
"I fell pregnant from a holiday fling"Jackie Holmes, 29, from Devon is a full-time mum to one-year-old Alice
"Me and my long-term boyfriend broke up in the summer of 2012. We'd been together since college, but he'd got a job in London and we were barely seeing each other. Eventually, we decided to call it a day.
I was devastated because lots of my friends were getting married and having kids – and I wanted that too. But my friends rallied round and we decided to go on a girlie holiday. We got a last-minute deal to Kavos, in Greece, that July. It was just what I needed.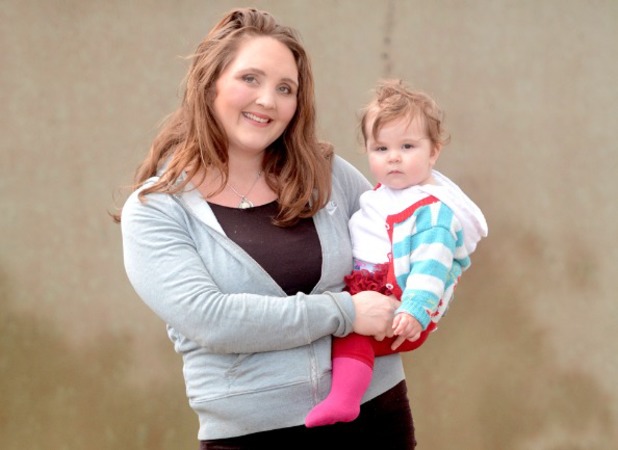 One night, I ended up taking an attractive French guy called Alex back to our hotel and sleeping with him. I was on the Pill so I thought we'd be fine. When I woke up in the morning he'd gone, but it was just a bit of fun.
But when I got home, I started to feel queasy. Immediately, I suspected I might be pregnant. I'd been lax in taking my Pill and a test proved I was right.
I briefly thought of not having the baby, but couldn't face a termination.
Mum was outraged about me keeping it, but when I said how much I wanted to have the baby she calmed down.
I've been very open with friends and family about not knowing Alice's father and nobody has been judgmental. I gave up work to bring up Alice and it hasn't always been easy, but when I look at her I know I've made the right choice.
If I wanted to find Alex I wouldn't know where to start – I only know that he's from Paris and I'm not even sure I'd recognise him. So I work extra hard to care for her as much as two parents."
"I had an affair with a colleague - while still going out with my boyfriend"Claire Wilkins, a 32-year-old illustrator from Bristol, is mum to Silver, two
"I'd been in a relationship with Glen* for eight months when I started to get itchy feet. I didn't know if I wanted to find a new job or go travelling. In the end, I had a fling with a colleague while Glen was away.
Nobody in the office knew and I ended it pretty much straight away. It made me realise I didn't want a relationship, so when Glen returned, I ended things.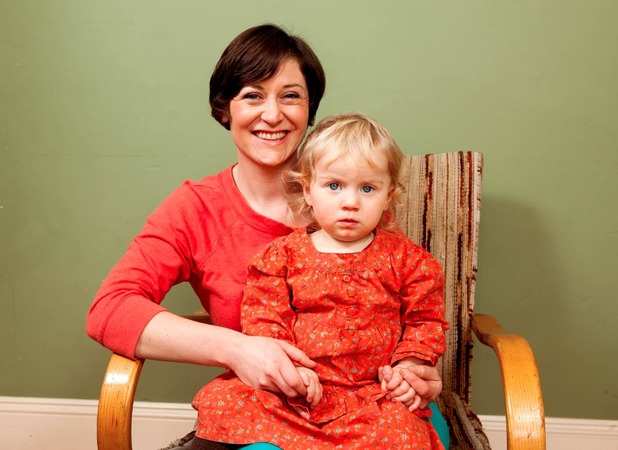 But the day before I moved out, I realised I'd missed my period. Panicking, I did a pregnancy test. It was positive: I'd used protection but contraception, including condoms, is never 100 per cent guaranteed.
I wanted the baby but didn't want Glen in my life – I didn't even know if he was the father. I quit my job, and moved back to my parents' house in Weston-super-Mare, Somerset. I told them I wasn't sure who the dad was. My parents have been really supportive and told me they understood and would help me.
My daughter, Silver, was born in January 2012 and I moved to Bristol two months later.
My colleague's now married and his wife's pregnant, and Glen's moved up north. I'm not in touch with either, but if they ever did get in contact to find out if Silver was their child, I wouldn't stop them.
I don't believe Silver needs a father – she has me and my mum and dad, so she's provided for. I have a boyfriend who she gets on really well with. Silver has enough people – and love – in her life."
By Matthew Barbour
Got an iPad or iPhone? Reveal Mag is specially designed to fit!