Christine McFadden, 33, has battled back after suffering a horrendous attack that left her scarred for life.
"I could never understand why my mum, Verna, got together with Robert Sioleski, much less why she stayed with him. She must have seen something we didn't – or maybe she was as scared of him as we were.
They met not long after she broke up with my dad, Cliff, and from the start me and my twin brother Christopher didn't like him. He ruled our house in New York with an iron fist and was always threatening us.
We tried to keep out of his way and dreaded hearing him shout at Mum if she argued back.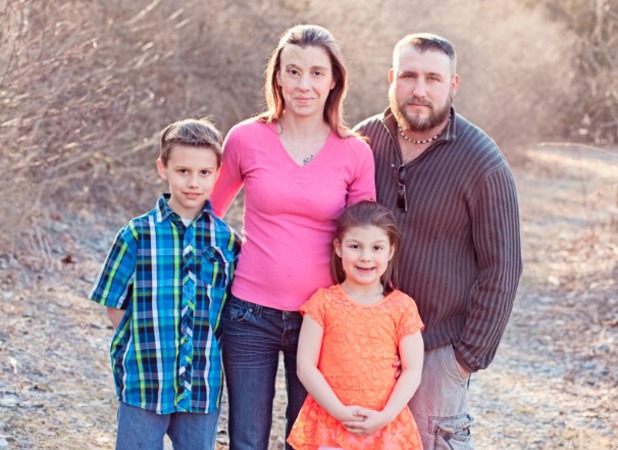 Things became even worse after Mum gave birth to twins Joseph and Nicole, now 23. When they were just two months old, Robert and Mum had a blazing row. He grabbed baby Nicole and held her hostage at knifepoint as Chris and I fled the house.
Robert was found guilty of first-degree reckless endangerment and went to prison – but not for long enough.
I was devastated when Mum took him back when he came out and the cycle of abuse started again. My escape came after meeting my boyfriend, Philip Turner, at work in 2000 and he asked me to move in with him.
Two years later, Mum finally plucked up the courage to leave Robert and she came to live with me and Philip. I was relieved she was safe at last.
Then on 22 January 2003, I woke up to the sound of someone banging on our front door. Everyone else was at work, so I went to the door. It was Robert, angrier than I'd ever seen him.
'Your mum damaged my car!' he screamed at me. 'Where is she? She's going to pay!'
I tried to close the door but suddenly my face was burning. I'd never known pain like it – it felt like I'd been doused in fire.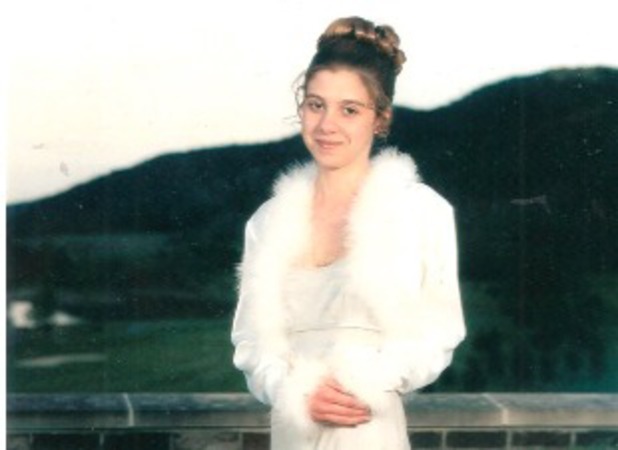 Slamming the door closed, I ran to the sink and splashed my face. But Robert appeared behind me, holding a glass.
'It's sulphuric acid, b*tch!' he smirked. 'How does it feel?'
I tried to run away but he threw more on my back, leaving me in agony.
Eventually, I managed to get out and run to my neighbour's house, screaming for them to call the emergency services. The operator told her to pour cold water over my burns and, after the paramedics arrived, they put me in a cold shower.
When I was eventually helped out to the waiting ambulance, I caught a glimpse of my face. My skin had turned black and grey and my head had swollen to three times its usual size.
Convinced I was going to die, I started to scream and cry until I fainted. The next thing I can remember was being in the emergency room. The pain was so overwhelming I could barely breathe, so they put me back into a cold shower and gave me morphine.
Mum and Philip were told to expect the worst. I had second and third degree burns over the right side of my face, arm, stomach and back. Despite the cold water, my skin was still smouldering.
Somehow, I managed to give a police statement, then I was put in a medically-induced coma for two weeks while I underwent dozens of skin grafts.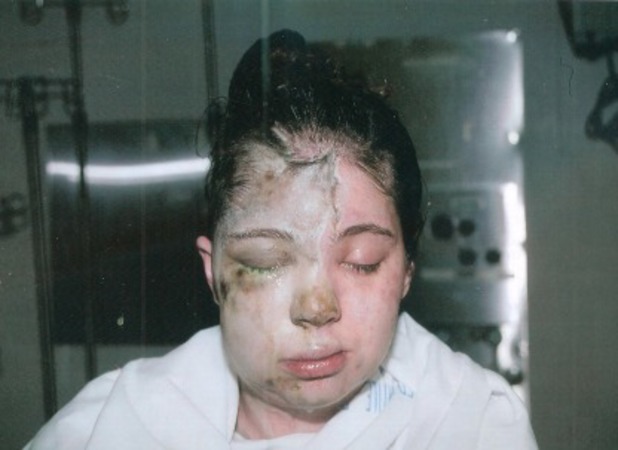 Robert was arrested at 10pm that night as he attempted to flee New York with the acid still in his car.
I remained in hospital for five weeks and the doctors agreed it was a miracle I'd made it. They put my survival down to the fact that I was only 22 and healthy.
But although I'd come through, I was left with hideous scars, particularly down my face and neck. My arm was so badly damaged I needed months of physiotherapy.
Philip was amazing. While I struggled with my looks, he told me I was beautiful and that he loved me.
But even that wasn't enough. I could barely face myself in the mirror and if I felt people staring at me in the street, I'd scream at them. I felt so ugly. Destroyed. Despite being prescribed antidepressants to help me cope, I felt as if my life was over.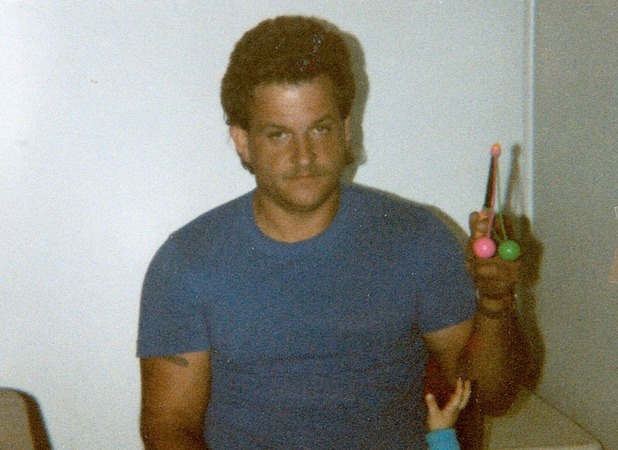 The only glimpse of light came when I fell pregnant and gave birth to my son, Dylan, now nine, in May 2004. Seeing his tiny, smiling face reawakened the life in me and I came off my medication.
We had another child – our daughter Danica, now six – and as I focused on being a mum, I realised that despite the scars, I was still me inside. I vowed not to let Robert damage any more of me than he already had.
Meanwhile, I'd followed Robert's court case. He'd told police that he'd thrown acid in my face so everyone would remember him when they looked at me. It was sick.
In May 2003, he pleaded guilty to first-degree aggravated assault and was sentenced to 24 years in jail. That makes him eligible for parole in 2023 and even now, I'm terrified of him getting out.
But now, most importantly, I focus on the things that matter to me. For some years, I have been giving talks on domestic violence to community groups and I was even given a Woman of Grace award by our local women's shelter for the work I've done with them.
It has taken a long time, but finally I can look at my scars without wincing. I have refused to let Robert's actions affect the rest of my life. He won't beat me.'
By Sharon Ward
Got an iPad or iPhone? Reveal Mag is specially designed to fit