Some things were born to go together. Strawberries and cream, fruit and nut, Ant and Dec…
So we weren't surprised to learn that, in a survey of Britain's favourite pairings, fish and chips came out on top. Their popular accompaniment, salt and vinegar, didn't score quite so well but still managed to make it into the top 15, showing that they can't be forgotten either!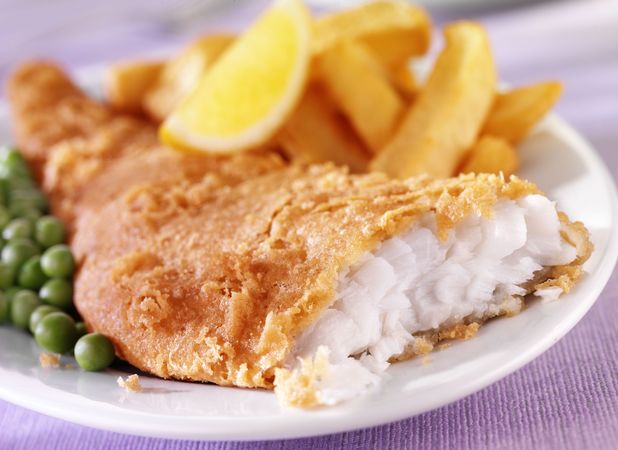 Other high-ranking double acts that came out in the poll of 1,000 adults included comedians Morecambe and Wise, retailers Marks and Spencer and, of course, the nations favourite royals Will and Kate.
The results covered a range of topics, from treats like cheese and crackers and the popular drink gin and tonic, to well-loved film characters like Wallace and Gromit.
Numerous celeb couples made the shortlist but Posh and Becks only ranked at a disappointing number 42?!
Chocolate company Elizabeth Shaw carried out the survey to launch their new chocolate Flutes range, which consists of chocolate batons filled with a range of different flavours including mint, cappuccino and orange. The brand believes that their new products "show just how well two different elements can go together to create something magical", just like these famous pairings.
Check out which popular combinations made the top 15 below:
1. Fish & chips
2. Tea & biscuits
3. Morecambe & Wise
4. Bacon & eggs
5. Roast beef & Yorkshire pudding
6. Sausage & mash
7. The Two Ronnies
8. Strawberries & Cream
9. Sherlock Holmes & Dr Watson
10. Marks & Spencer
11. Steak & kidney
12. Boiled egg & soldiers
13. Torvill & Dean
14. Del Boy & Rodney
15. Salt & vinegar
By Beth Strong