Student Jayde Dinsdale, 18, almost died after four shots mixed with energy drink stopped her heart.
Jayde Dinsdale dropped the shot of Jägermeister into the glass of energy drink and knocked it back in one, as all her friends followed suit.
The 18-year-old travel and tourism student had just finished throwing an Ann Summers party at her mum's house. By midnight, she was ready to let her hair down and have a little fun.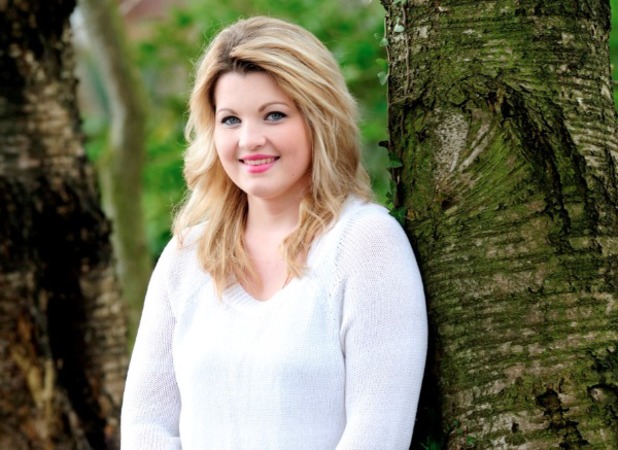 Like so many of the other revellers in the bar, Jayde was taking advantage of the two-for-one offer on Jägerbombs, costing just £2.20. But she ended up paying a much higher price than most, when the popular shots made her heart stop and left her in a coma fighting for her life.
Now recovering after she was fitted with a defibrillator – designed to kick-start her heart if it stops again – Jayde says: "It's absolutely terrifying. One minute I was perfectly fine, the next I was gone. And I suffered two cardiac arrests before even getting to hospital.
"The doctors have since explained that it wasn't due to the alcohol I'd drunk, it was down to the large amounts of caffeine in energy drinks used in Jägerbombs. I don't think anyone realises how dangerous they can be. I certainly didn't till it was too late."
Jayde has no recollection of that Friday night out with two friends in Yeovil, Somerset, on 31 January. Over the course of two hours, she has since been told she drank four Jägerbombs – the same as all her friends. She hadn't drunk anything before arriving in the bar and she thought nothing of enjoying her favourite shot which she'd drunk on several occasions previously.
At two o'clock in the morning, the pretty blonde went home and collapsed into bed. When she woke, she chatted to her mum, Natalie, 38, who saw no tell-tale signs that there was anything at all wrong with her daughter.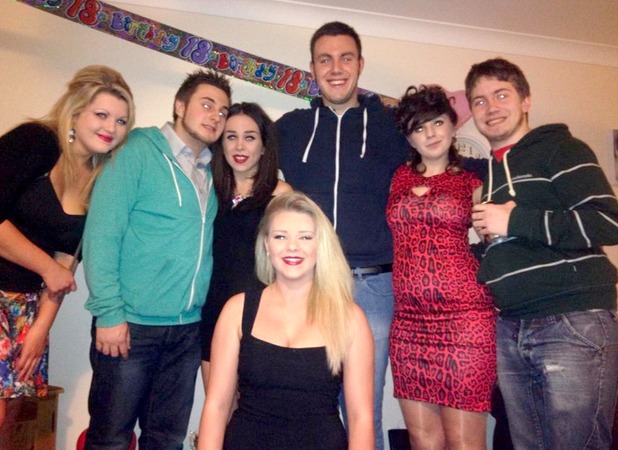 But at 10am, while she stood at the bathroom sink washing her face, Natalie saw Jayde begin to shake violently: 'Mum says my chest jolted and then I fell to the floor, cracking my head on the side of the bath and the radiator on the way down.
"She put me in the recovery position and managed to stabilise me but when I had a second cardiac arrest, she screamed for my stepdad Darryl. My pulse was very faint by that point and I had started to go purple. I had basically died on the bathroom floor."
Darryl performed CPR (cardiopulmonary resuscitation), which he'd learned from the British Heart Foundation's Staying Alive advert featuring Vinnie Jones, while Jayde's younger sister Eliesha, 12, cradled her head in her arms.
Jayde was rushed to hospital where she suffered her third cardiac arrest. Doctors transferred her to the intensive care unit, putting her in an induced coma to protect her brain and heart and cooling her body to just 32˚C to protect her organs.
For the next 52 hours, her family faced an agonising wait to see if Jayde would pull through. Finally, she began to wake up, but doctors warned that lasting damage might have been done.
"When I eventually woke up, I was worried and confused," says Jayde. "I didn't know how I had ended up in hospital, with tubes coming out of me. It was really frightening.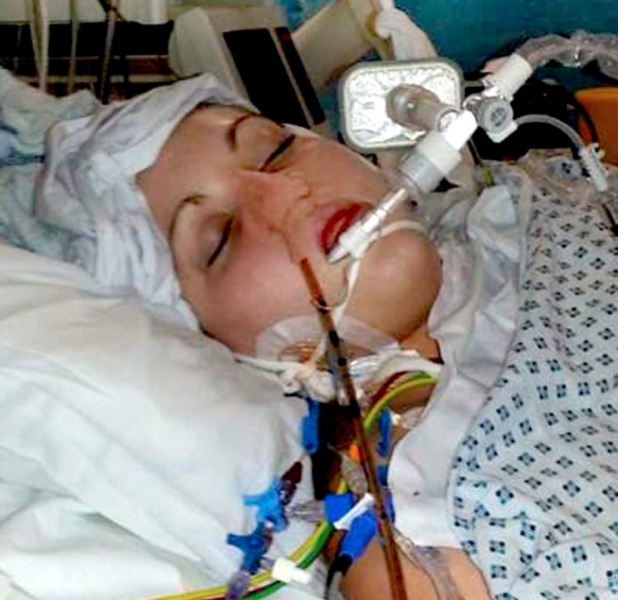 "I had no memory of my night out – in fact, three whole weeks had been wiped clean. Slowly, Mum told me what had happened but I still struggled to take it in.
"Now, I know how lucky I am to be here at all. It's all thanks to the quick actions of my parents that I survived."
Jayde had surgery to fit an internal defibrillator, which will restart her heart if it stops again. She was discharged from hospital after three weeks and warned to rest for another six. But the teen is making a strong recovery and is already out of her wheelchair and back on her feet. She attends rehabilitation sessions at the gym twice a week to help regain her strength.
Medics have warned that while most people can tolerate caffeine in moderation, "excessive consumption" can lead to seizures, strokes or even sudden death.
Jayde is keen that her near-fatal experience serves as a warning to others: 'So many people consume energy drinks without even thinking about the amount of caffeine in them. When it comes to drinks like Jägerbombs, the alcohol slows your heart rate but the energy drinks speed it up.
"That's why I was able to go home and fall asleep. But when the alcohol had left my system the next morning, my heart rate speeded up due to all the caffeine in the energy drinks, and then it just stopped.
"You don't realise how dangerous too much caffeine is. Most teens on a night out would down a couple of Jägerbombs without worrying. But that day, you could have already had several coffees or fizzy drinks that contain caffeine, so by the evening that could build up to a big amount.
"Doctors don't know why it had this effect on me this time – I'd drunk Jägerbombs before and I'd only had a couple of small bottles of cola that day. But I'll never drink anything with caffeine in it again.
"I hope people will think twice about what they are consuming, as something that seems quite innocent could actually prove deadly."
By Harriet Rose-Gale and Su Karney
Got an iPad or iPhone? Reveal Mag is specially designed to fit!